Pedestrian deaths in 2022 rose to level not seen since 1981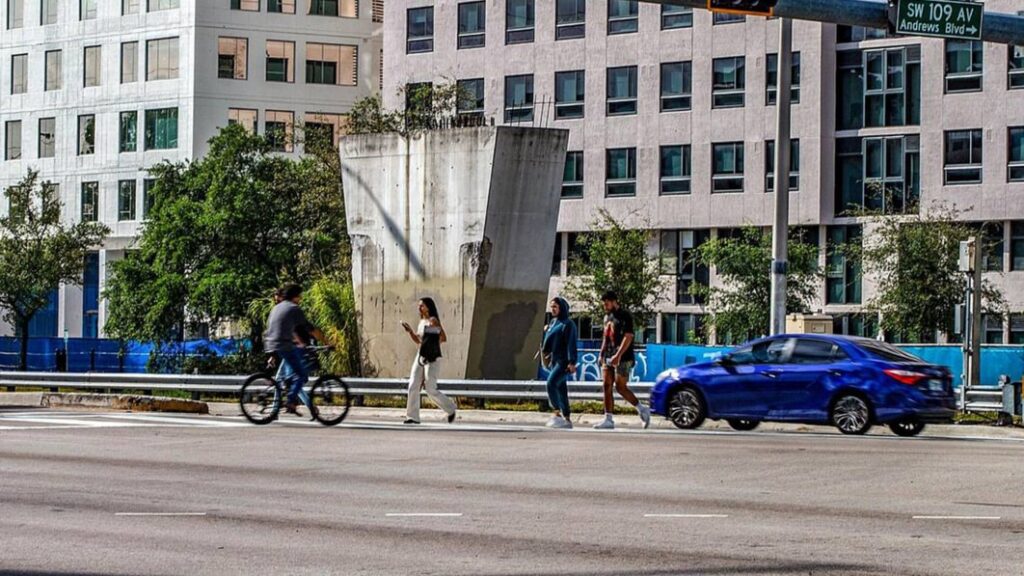 The Governors Highway Safety Association (GHSA) is a nonprofit that calls itself "The States' Voice on Highway Safety," annually releasing a data and reports about what's happening on U.S. roads. This year's report on preliminary data for pedestrian deaths in 2022 is not good news. According to early GHSA figures for 49 states and Washington, D.C., 7,508 pedestrians died last year after being hit by vehicles. The true number is undoubtedly higher, though, because Oklahoma wasn't able to submit its information due to a technical issue; that state has averaged 92 deaths over the past few years. Even as it stands, there haven't been that many pedestrian fatalities in the U.S. since 1981.
The GHSA uses slightly different metrics than the U.S. government's National Highway Transportation Safety Administration (NHTSA). The GHSA, for instance, counts as a fatality when a struck pedestrian dies within 30 days of the incident. The NHTSA does not. The two organizations' figures are usually close, though. For 2021, NHTSA data showed 7,388 pedestrians killed, GHSA data showed 7,485.  
Worse, data sets from both organizations show the number has been rising since 2010, when NHTSA figures put the number of deaths at 4,302. Motorcyclists and cyclists are also enduring an uptick in traffic fatalities; however, the surge for pedestrians represents a 77% increase in the past 13 years, whereas the overall rise for other kinds of traffic fatalities is 25%. Even when driving miles decreased greatly in 2020, pedestrian deaths rose 4.7%.
The brunt of deaths occur when it's dark and on roads without sidewalks. Almost every cause you can imagine — and see on the road every day among fellow drivers — has been pegged as a potential contributor to the increase in deaths: larger vehicles, fewer pedestrian protections built into U.S. vehicles, more risky driving, distracted driving, poor infrastructure, an older population at higher risk of injury and death, and more. In regards to the size of vehicles, it's worth noting that SUVs and pickups marginally outstrip cars as the vehicle causing fatalities, 40% to 35%. 
Almost as many remedies have been suggested to lower the tally, but many — like red light cameras and lower speed limits — would anger drivers. As the NHTSA chief told the New York Times last year, "Motor vehicles are first, highways are first, and everything else is an afterthought." The one we think most people could get behind is having more pedestrian islands. They're a boon, and not just for pedestrians.
Developing a comprehensive approach to reversing the trend in pedestrian deaths will be high on the agenda at the GHSA annual meeting in August. The organization says traffic safety, public health, law enforcement and government and business leaders will join the event to consider more ways of further integrating the Safe System Approach, which the U.S. Department of Transportation adopted as "the guiding paradigm to address roadway safety." It considers aspects of vehicle-pedestrian interactions including safer driving, homeless populations – a particularly vulnerable pedestrian group – and better post-crash care after accidents. The GHSA said, "Some of the proven and promising approaches include designing and building safer roadways, engaging with people experiencing homelessness, focusing traffic enforcement on dangerous driving behaviors such as speeding and driving impaired or distracted, and educating novice drivers about their responsibility to look out for and yield to pedestrians and other road users."
Related Video: