Run a vaping shop? Make sure your business is protected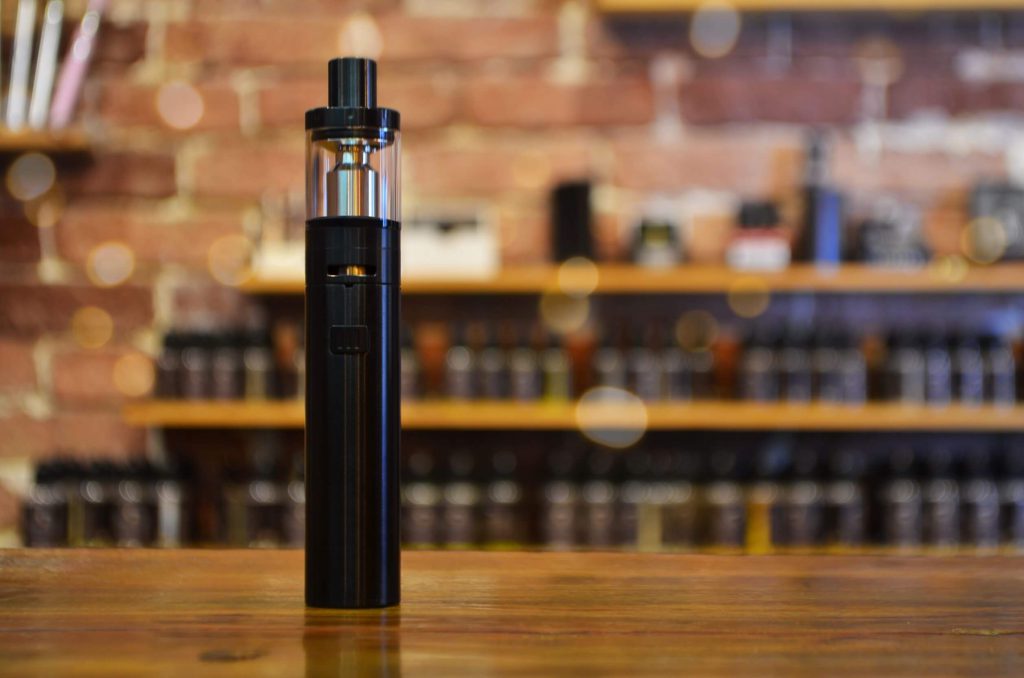 You'd be hard pressed to find a town that doesn't now count a vape shop among its high street retailers. 
The growth in vape stores has been staggering in recent years; they've become a true retail success story. In fact, according to a 2022 report commissioned by the UK Vaping Industry Association, the total number of vape shops across the UK has shot up from 2,281 in 2017 to 3,644 in 2020. 
The shops are popping up across the country to supply the UK's 3.7 million vapers – a number that has also shot up, up from 2.7 million in 2017, according to data from the ONS. 
As a result, vaping was the fastest-growing grocery category in 2022, according to data compiled by NielsenIQ for The Grocer, which found that vaping (+£435m) was the overall fastest growing category in 2022.
Why the huge rise? In recent years, e-cigarettes have become a very popular stop smoking aid in the UK. Also known as vapes or e-cigs, they come in different types, including vape pens, vape bars, pod devices, mods, and cigalikes. They can be rechargeable or disposable.
The industry has had a big bump by support from the NHS, which recognises that e-cigs are "far less harmful than cigarettes, and can help you quit smoking for good".
Yet, the industry has also faced many challenges – from the difficulties imposed by lockdowns during the pandemic to questions over the environmental impact of disposable e-cigs, and concerns about their health impact on people who take up e-cigs despite not having previously smoked cigarettes before.
The insurance challenge
Another challenge for vaping shops in particular is to get the right insurance cover. If you run  a vaping shop, insurance companies may perceive your business as a high risk, for reasons such as the potential increased fire risk created by vaping products.
Essentially, vaping shops need the same sort of cover as other shops. This is likely to encompass:
Buildings or Tenants ImprovementsContentsStockPublic & Employers LiabilityMoneyBusiness InterruptionElectronic Equipment
Don't despair though if you're a vaping shop owner. The important thing when it comes to insurance is to speak to a specialist. We at A-Plan insure vaping shops across the UK and can advise you on your options 
A-Plan's Deniz Guner, A-Plan Bromley's Commercial Manager, says: "We've seen many insurers decline to quote for vape shops. They're considered a higher risk trade. It could be because vape shops are a fairly new trade, as well as the increased fire risk due to the type of products sold.
"So as a vape shop owner, you'll need specialist advice. Give us a call and we'll find cover that works for you."
"You can help yourself too though. Be sure to ensure you have good security and fire prevention measures in place at your premises."
In terms of fire prevention, the basic advice for shops from the London Fire Brigade is a good place to start. It says: 
Make sure all electrical items are tested and maintained. Ensure your electrical system is tested at least once every year.Educate your staff about the risks of overloading sockets, and make sure no-one is using counterfeit phone chargers. Complete your Fire Risk Assessment, and make an emergency plan that includes disabled people.Make sure that fire safety training and fire drills are carried out regularly.Don't forget about customers with disabilities; not everyone will be able to respond to and escape from a fire in the same way. Train your team on how to use hot appliances carefully and safely.Have a smoking policy and enforce itInstall and maintain appropriate fire detection and suppression systems (sprinklers). Don't forget your neighbours and consider the risks to people who live above you.
Taking steps like these is a start towards managing your risks. But we appreciate that you'll be busy concentrating on the commercial aspects of running your store, so risk management and buying insurance cover may feel like a distraction.
But protecting your businesses properly is vitally important. A-Plan is more than happy to support vaping shops, and would encourage anyone with questions to pick up the phone and contact Deniz Guner at our Bromley branch, or make a quick call to your local Commercial team.