Tested: Driving Sunglasses for Road Trips
Driving sunglasses are about much more than looks—what really matters is how they perform. After securing roadworthy shades from the top sunglasses brands, we decided that the best way to put them to the test was by embarking on a road trip.
The Car
We were behind the wheel of the 2021 Toyota Supra 2.0 for the trip. Don't let the less powerful four-pot up front fool you; this thing has some serious pep. But rather than torture it on a track, we wanted to test it for the long haul. It performed shockingly well both inside and out on a great Midwestern route that boasted both long straight swaths and curvy bits that allowed the Supra to flex its muscles. Inside, there's plenty of room for a weekend of gear for two people, and the seats hug you firmly, but not overly so. In short, the Toyota is perfectly comfortable for consecutive hours of driving, but rigid when you ask.
The Trip
1400 miles23 hours' road time60 hours' trip time
To say a 1400-mile road trip in a Supra is ambitious might be an understatement. But we did it anyway. The Supra served as our mighty steed as we skirted Chicago, rolled through the hills of Wisconsin, and arrived at the Great River Road along the Mississippi. There, the Supra was at home—enjoying apexes and roaring along carved hillsides. We took a northern route on our return, going through the Upper Peninsula of Michigan, with a stop at the Porcupine Mountains along the southern shore of the forbidding Lake Superior. Once again, the Supra relished the hairpins to the top of the hills. Then, after stretching our legs at the Mackinac Bridge for the annual Labor Day Bridge Walk, we soldiered south back home to Grand Rapids in southwestern Michigan. After parking the car for the last time, I decided that—other than the bug salad on the front bumper—the Supra looked no worse for wear. It was a long drive, but we were amazed at how well the car (and our backsides) handled it.
Open Gallery
The Test
To accurately test the sunglasses, we wanted both objective and subjective data in three categories: comfort, lens performance, and style. Since subjective data is, well, subjective, we understand that the individual opinions might vary.
For comfort, two of us wore each pair of sunglasses for 30-minute intervals while driving and riding in our Supra. One tester has an oval-ish head, while the other features a more squared shape. We took notes on comfort on our noses, foreheads, and around the sides of our heads.
Our lens performance test is both objective and subjective. During our 30-minute testing periods, the day varied from overcast to partly sunny between 9 a.m. and 7 p.m. in early September. We noted the color of the lens and how it affected our vision, the two-tone lenses, polarization, and overall peripheral-light penetration due to personal preference.
Objectively, we used three tools to measure light penetration and protection on each pair of sunglasses: an Extech light meter, a Solarmeter digital ultraviolet radiometer, and a UVP handheld long-wave UV lamp.
Testing Tools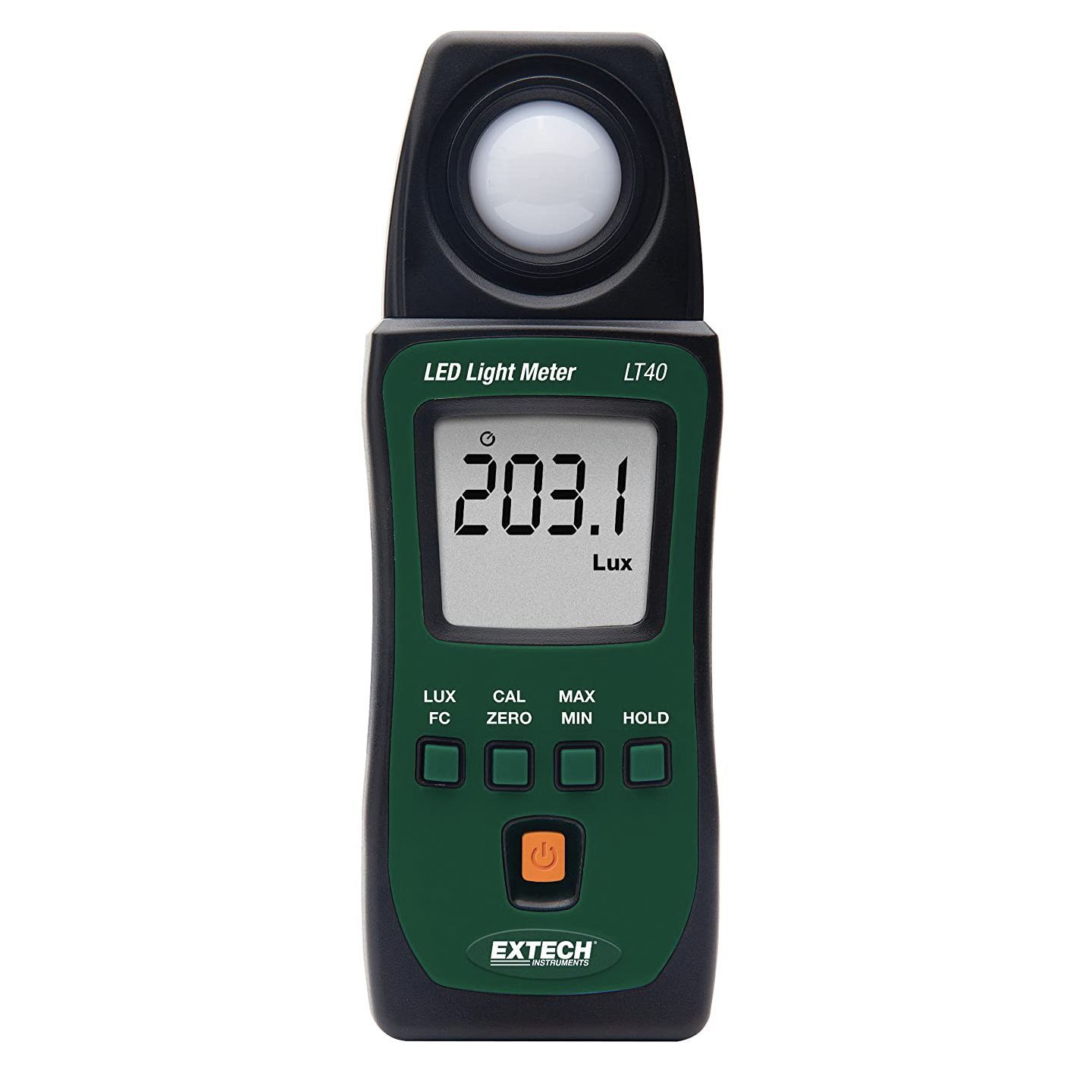 Extech LT40 LED Light Meter
Now 28% Off
Measures any visible light and displays it as a Lux measurement.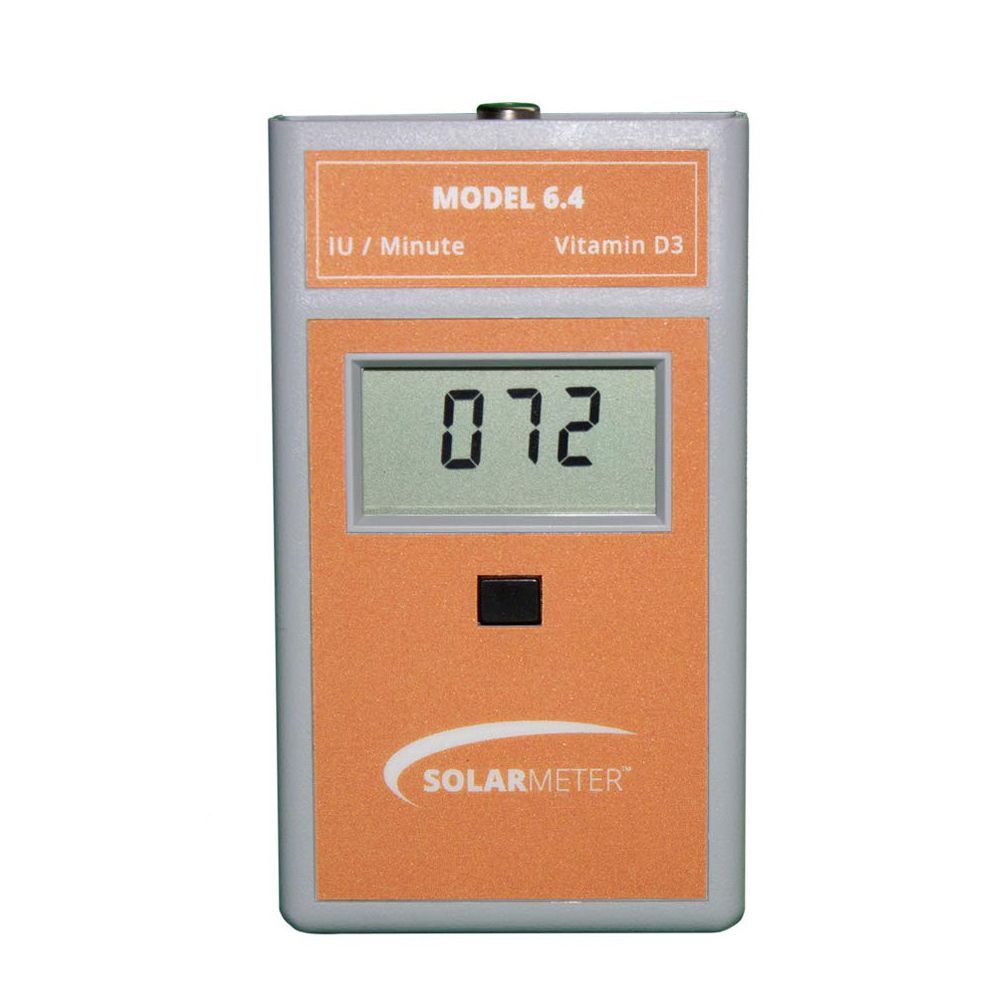 Solarmeter Digital Ultraviolet Radiometer Model 6.4
This measures ultraviolet light between 280 and 400 nanometers (nm). 
UVP Handheld Shortwave/Longwave UV Lamp
A six-watt UV lamp that emits both shortwave and longwave ultraviolet light at 254nm and 365nm, respectively. We tested the sunglasses using the longwave UV light. 
The Light Test
Our setup for the lens performance test of overall light penetration was quite the rig. For context, we performed the test indoors at 1:45 p.m. We clamped the light meter to a pedestal that measured 13 inches below a warm lightbulb: a Feit Electric 10kLED, 13-watt bulb, to be exact. Due to ambient sunlight sneaking though the blinds, our meter read a consistent 14.9 Lux with the bulb off. When the lightbulb was on, the meter read a stagnant 1207 Lux. We then held the right lens directly over the light meter's eye with the bulb on and noted the readings.
We attempted to perform this test out in the sunshine, but the base readings were all over the place thanks to an occasional cloud and lingering haze. Because of this, we performed the test in a controlled environment to get the most accurate readings possible.
The UV Test
To test if the sunglasses blocked longwave UV light, we clamped our ultraviolet radiometer six inches below our longwave UV lamp. Ambient longwave UV readings displayed at 346nm. We tested each pair of sunglasses by holding the right lens over the eye of the radiometer and are pleased to report that every pair reduced the longwave UV reading to zero nanometers. Since each pair of sunglasses passed this test, we will leave it out of the reviews below.
The Results
After examining the data and notes based on our tests for comfort, style, and performance, we compiled these results.
Overall Favorites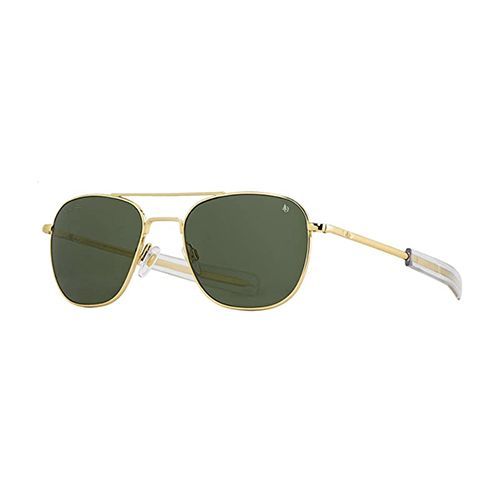 American Optical Original Pilot
Polarized; 224.4 Lux light penetration
American Optical's Original Pilot sunglasses succeed in every category on our list. They might not be the best in any one category, but combined they become the perfect companion for your eyes on the road. They're comfortable and avoid putting pressure in the wrong spots. We recommend the bayonet temples, which help keep the shades in place and allow for easy on and off. Style is self-explanatory, having been used by the likes of Apollo 11 crew members and Bruce Springsteen, to name just a few. Truly iconic. The polarized lenses registered at 224.4 Lux in our light test, and the emerald tint accents ambers and greens while dulling the light pleasantly.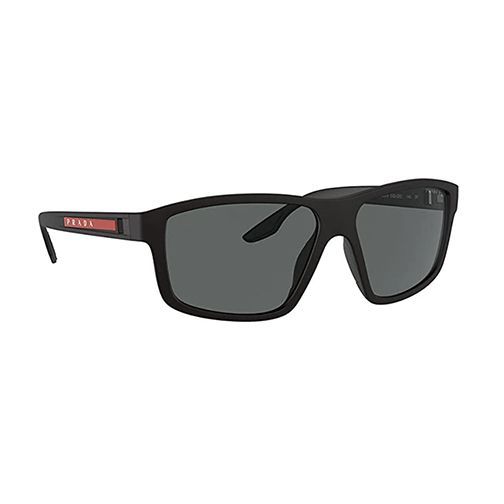 Polarized; 149.9 Lux light penetration
Who would've thought a pair of Prada sunglasses would make it to the our Favorite Driving Sunglasses list? We were pleasantly surprised by the performance and comfort of these shades, and it was one of our most-worn pairs. The SPS 02X felt very light and durable, with a dose of strength that seemed to hug behind the ears ever so gently. Stylistically, you can't go wrong with a boxy pair of shades, and if it weren't for the Prada logo along the arms, you might assume they were generic. They ranked No. 3 overall in our light-test list, registering at 149.9 Lux—and the lenses offered good coverage, blocking out light in all but the farthest corners of our peripheral vision.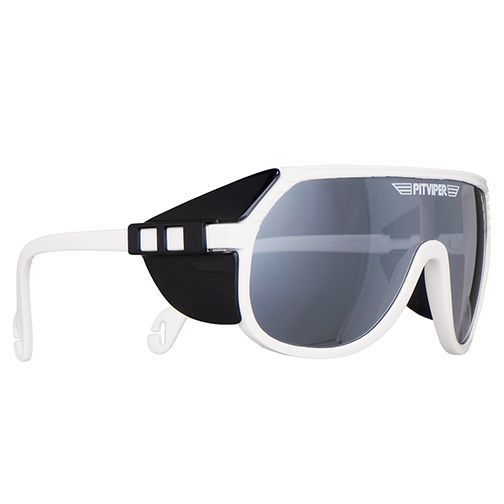 Pit Viper Grand Prix: The Dolce Vita
Non-polarized; 160.5 Lux light penetration
If you're brave, these Pit Viper Grand Prixs are worth a try. If the looks don't do it for you, consider the comfort and performance. Plus, they're affordable. The comfort was a pleasant surprise—there's negligible pressure on the nose and head, and they're light enough to rest daintily on your nose. The style is a bit outlandish, but not overly so. Besides, they're Pit Vipers—that's what they do. They're goofy, but slick. The Grand Prix ranked toward the top in our light-penetration test, showing a solid 160.5 Lux. The large lenses and blinders combine to create a bubble of shade, which is exactly what you want when driving. However, the lenses aren't polarized–something we'd like to see in the future.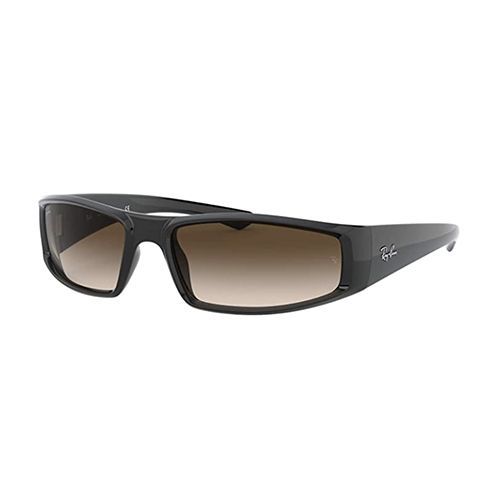 Non-polarized; 181.3 Lux light penetration
These sunglasses might not fit today's style standards, but by golly they're good for driving. An excellent combo of comfort and lens performance rocketed these toward the top of our list. They aren't made with fancy, heavy materials—it appears to be mostly plastic. They block light very well and are only tight around the head for the first minute or so. These Ray-Bans won't exactly guide you to Flavortown, but they might remind you of a certain someone who can. They're small, but look and feel quite strong. We love the wraparound style, but we wish the lenses were a touch taller to minimize the light that pokes through our eyebrows. A solid 181.3-Lux reading helped push these toward the top, as well. 
Most Comfortable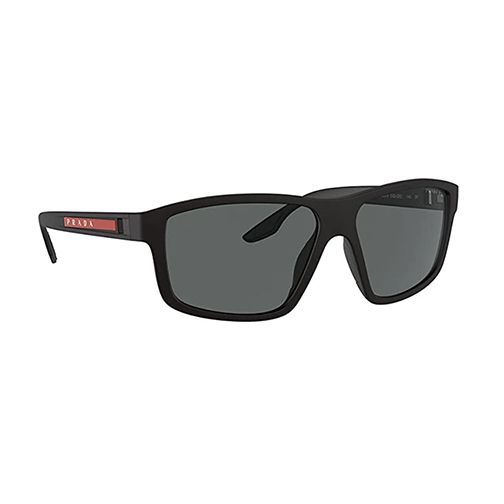 Polarized; 149.9 Lux light penetration
These Prada sunglasses were one of the biggest surprises of the bunch and proved to be the comfiest pair for long drives. The lightweight frame felt pressure-free on the nose and around the head, while still being rigid enough to prevent them from falling off. A home run!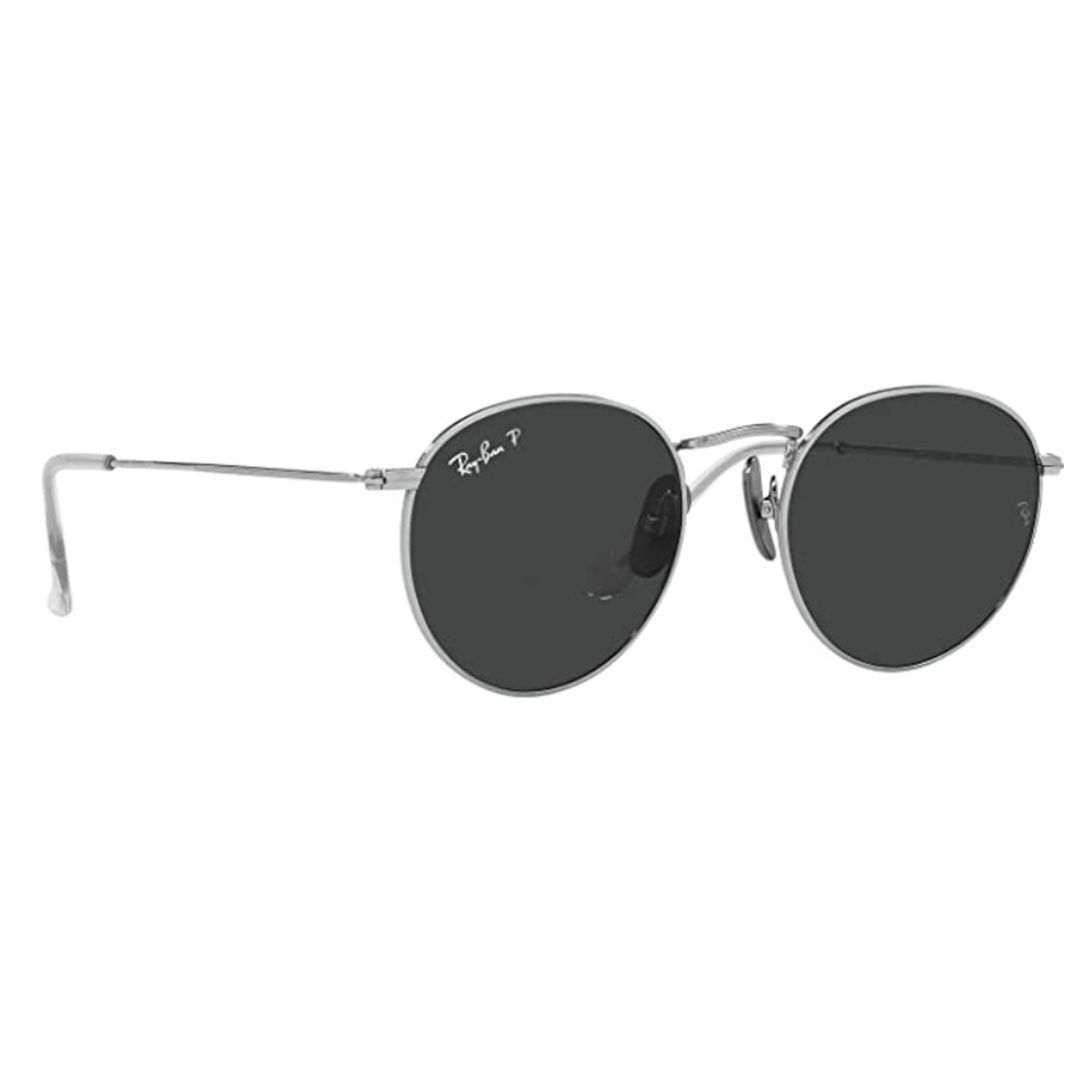 Polarized; 157.2 Lux light penetration
If you want a pair of sunglasses that feels like nothing's there, check out the Ray-Ban RB8247. These are incredibly light and dainty for one reason: a titanium frame. The one downside to the lightness? They're a bit flimsy, and you almost feel like you could crush them with one squeeze. But they're flexible, light, and comfortable—and that's why they rank as No. 2 in this category.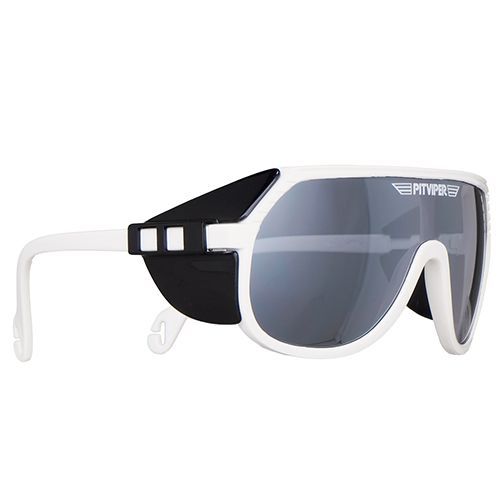 Pit Viper Grand Prix: The Dolce Vita
Non-polarized; 160.5 Lux light penetration
Based strictly on comfort, these were another surprising winner. They might be big and bulky, but they fit on your face like they were molded for you. The weight of the plastic is light on your nose, and the arms give your temples a gentle hug, presenting you with a cocoon of comfort as you cruise down the road. 
Polarized; 155.5 Lux light penetration
These sunglasses from Ray-Ban—nicknamed "John"—were a fantastic neutral fit, providing a good feel around the side of the head and resting neatly on the nose. They're a smidge heavy at first, but that feeling quickly disappears. In addition, the narrow arms felt gentle, sliding along the side of the head without jamming into our temples. 
Most Stylish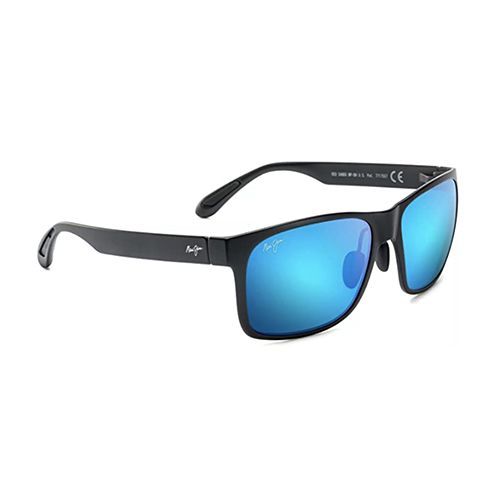 Polarized; 237.3 Lux light penetration
The Maui Jim Red Sands' boxy shape is proving to be a popular style. The clean black arms and blue lenses provide a calm, subtle look that says "give me a smoothie and a beach chair."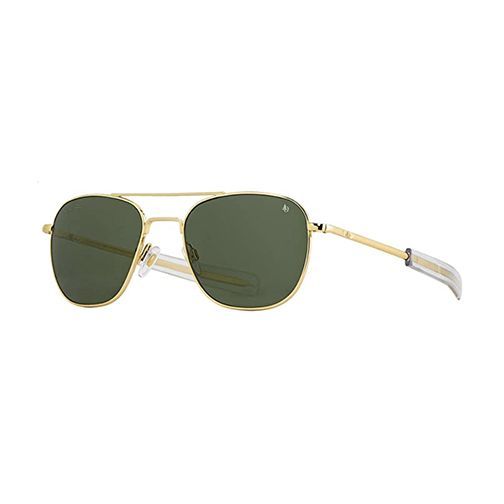 American Optical Original Pilot
Polarized; 224.4 Lux light penetration
American Optical's Original Pilot shades are timeless, having been used by the Apollo 11 crew and countless celebrities. We love the gold frame and green lens combo; you'll feel like Maverick from Top Gun whenever you're piloting your sports car down the freeway.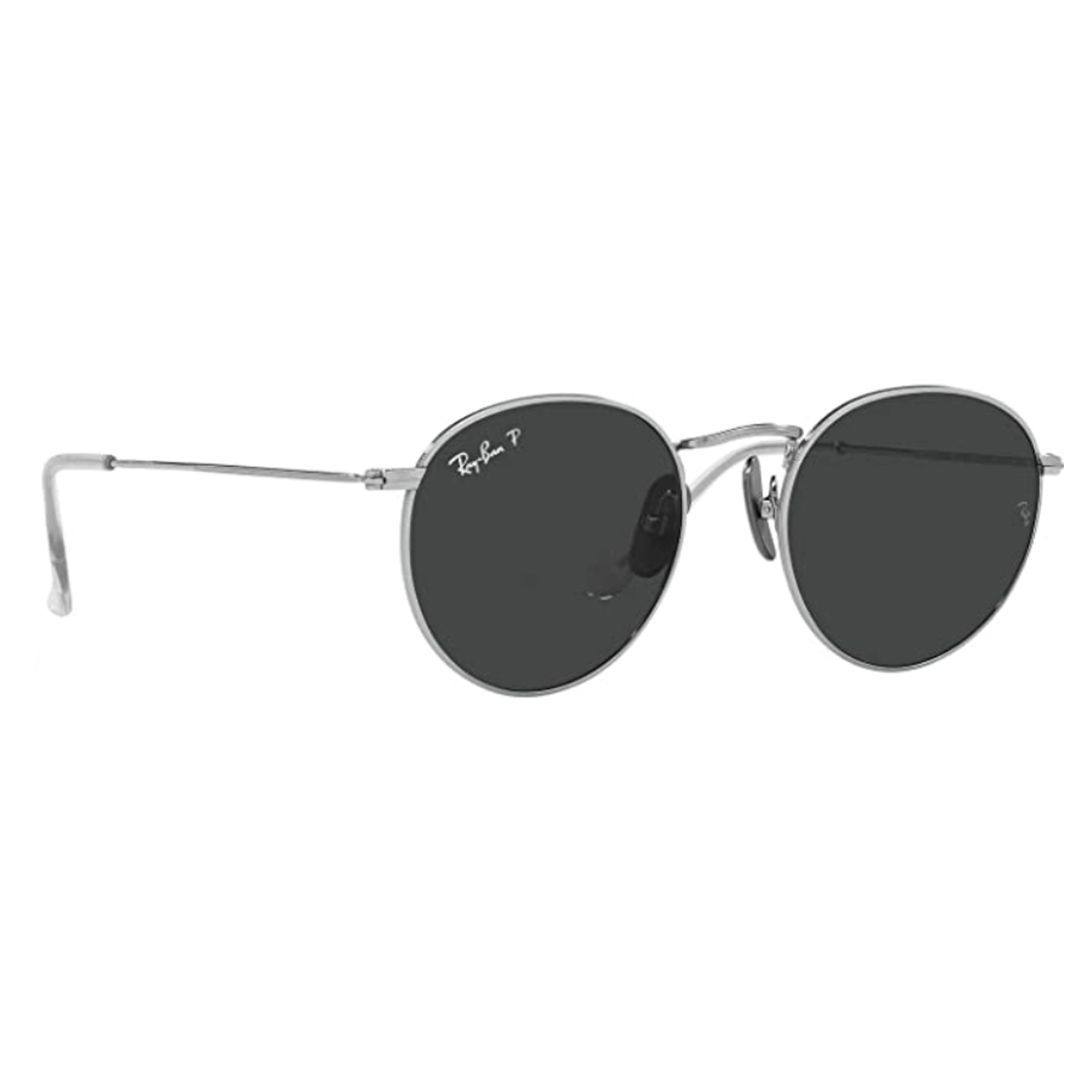 Polarized; 157.2 Lux light penetration
The Ray-Ban RB8247 is another timeless design with its razor-thin arms and round lenses. At a glance they look like any other metal sunglasses, but upon a closer inspection you'll find the sleek titanium frame and crystal lenses to be an ageless example of quality eyewear.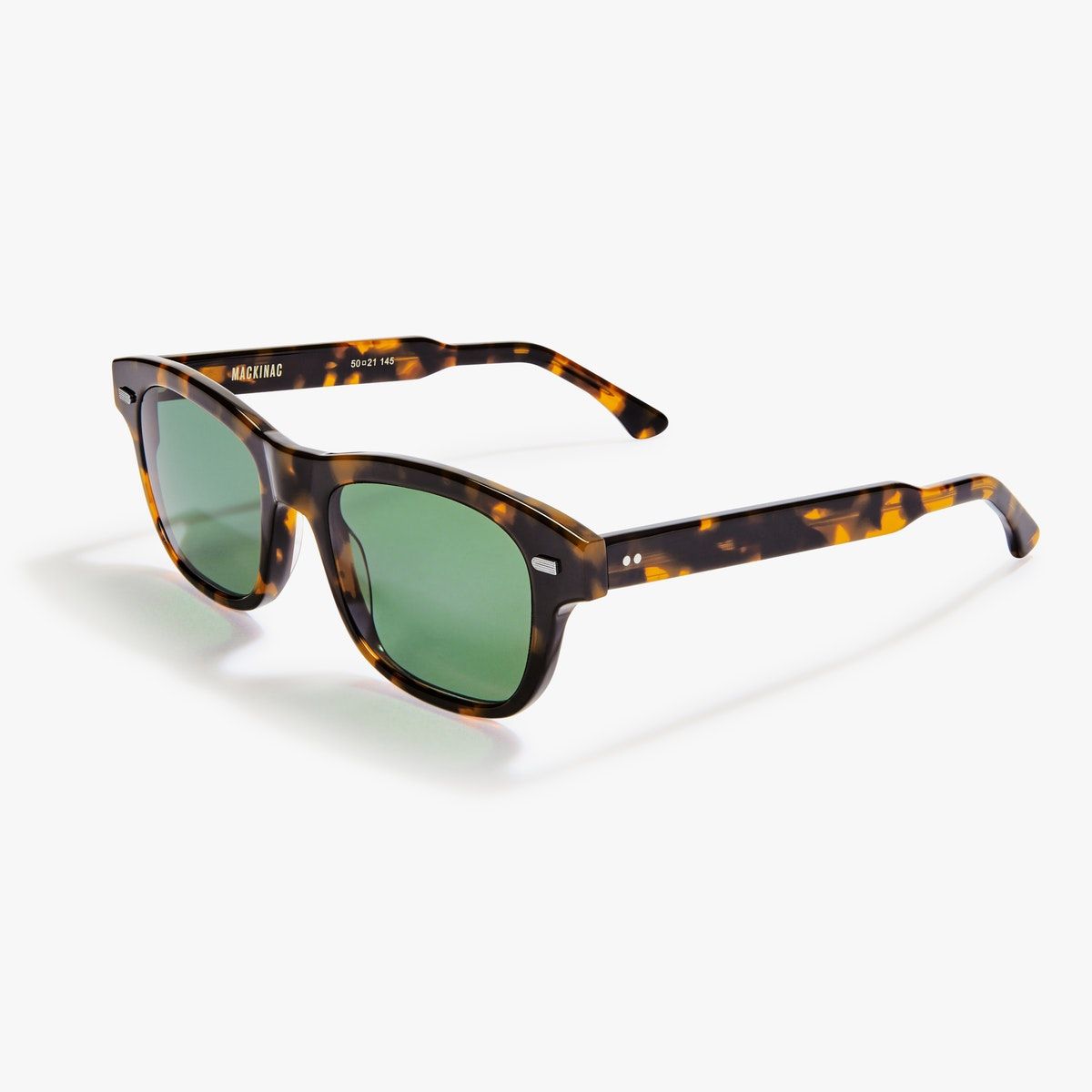 Non-Polarized; 180.7 Lux light penetration
These shades are from Shinola—a Detroit-based brand—and look like they're built for sunny roads with a lunchtime picnic under a tree. The frames are made with a design called "Dark Tortoise," which features speckles of amber and brown that match the green lenses. The hinge rivets are drilled through the arm itself, adding a subtle detail that we love.
Best Protection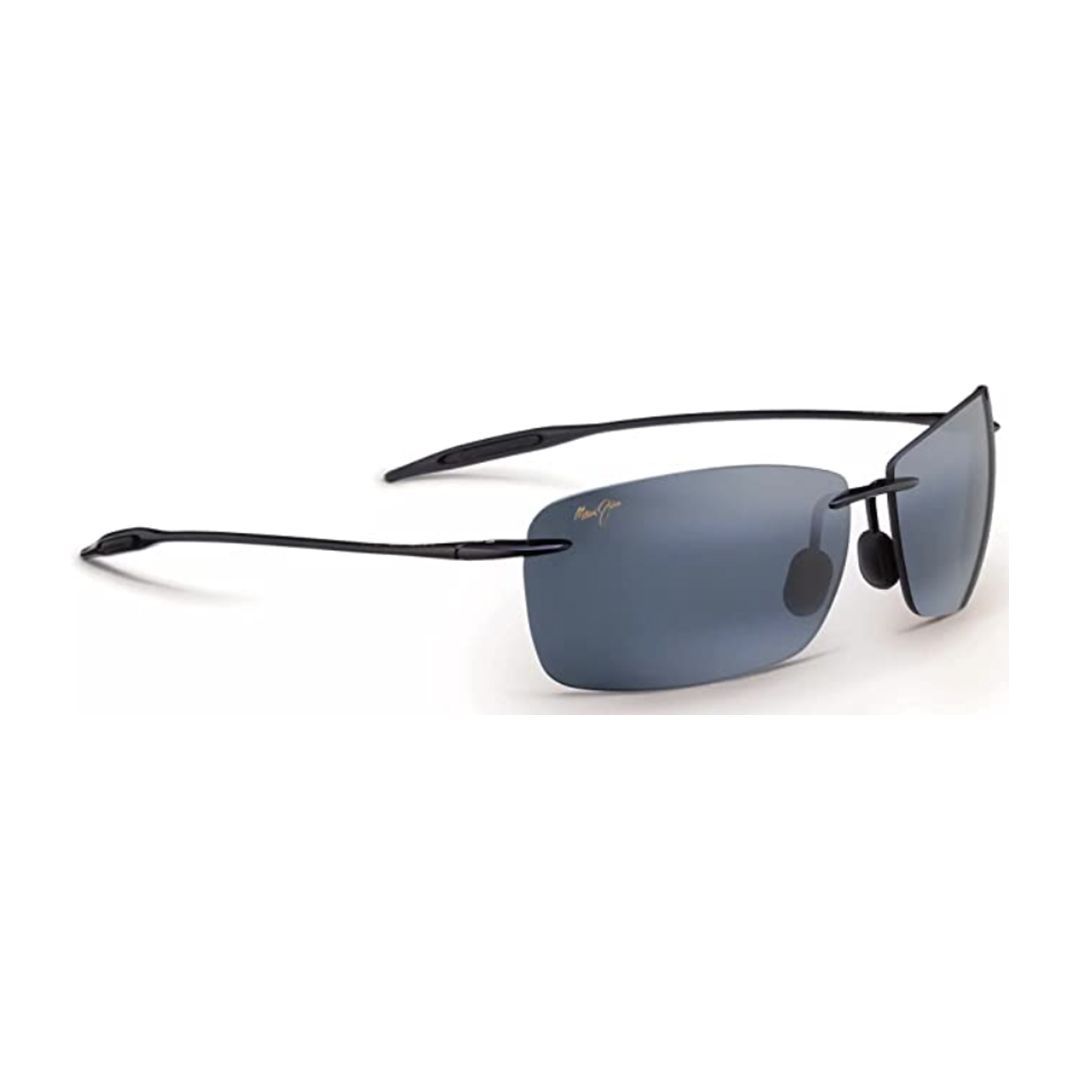 Polarized; 129.6 Lux light penetration
For our light-penetration test, the Maui Jim Lighthouse blew everyone else out of the water. Along with our top number, these shades offer great wraparound sun blockage and blue-tinted lenses.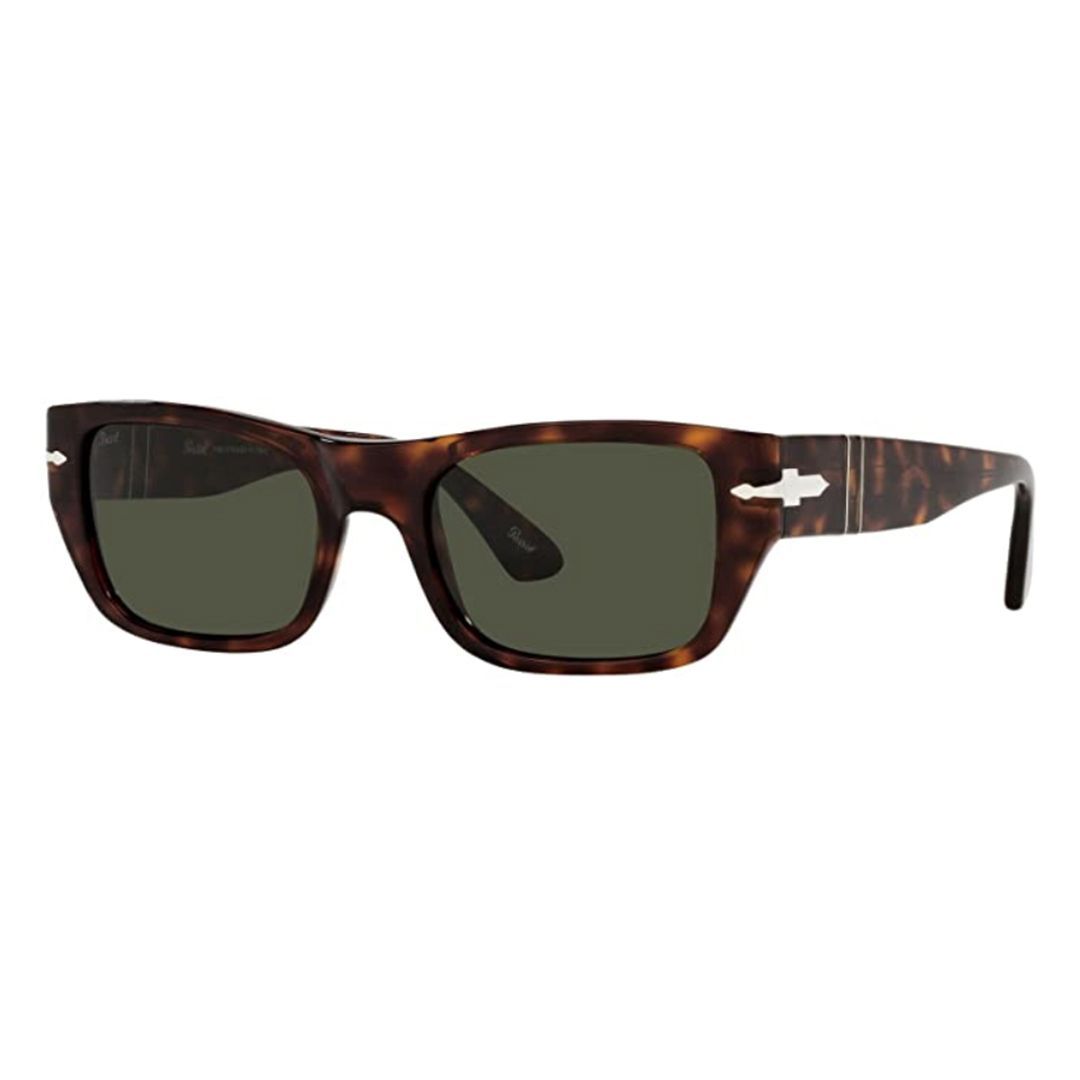 Persol PO3268S
Now 57% Off
Non-Polarized; 144.4 Lux light penetration
These were a bit of a shock, as these shades from Persol ranked quite low in our other categories. But there's no denying their light-blocking power with a second-best ranking. The lenses are great, but we did note a bit of light streaming in from the bottom and side while wearing them.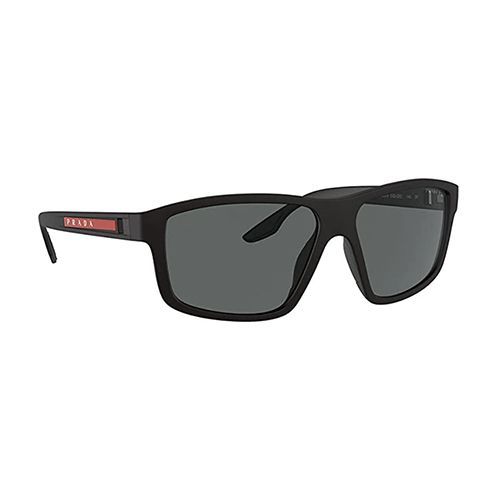 Polarized; 149.9 Lux light penetration
Look who it is, the Prada SPS 02X making another appearance with a third-best light-penetration reading! Along with great lenses, the slight wraparound design prevented light from seeping in around the edges for great coverage.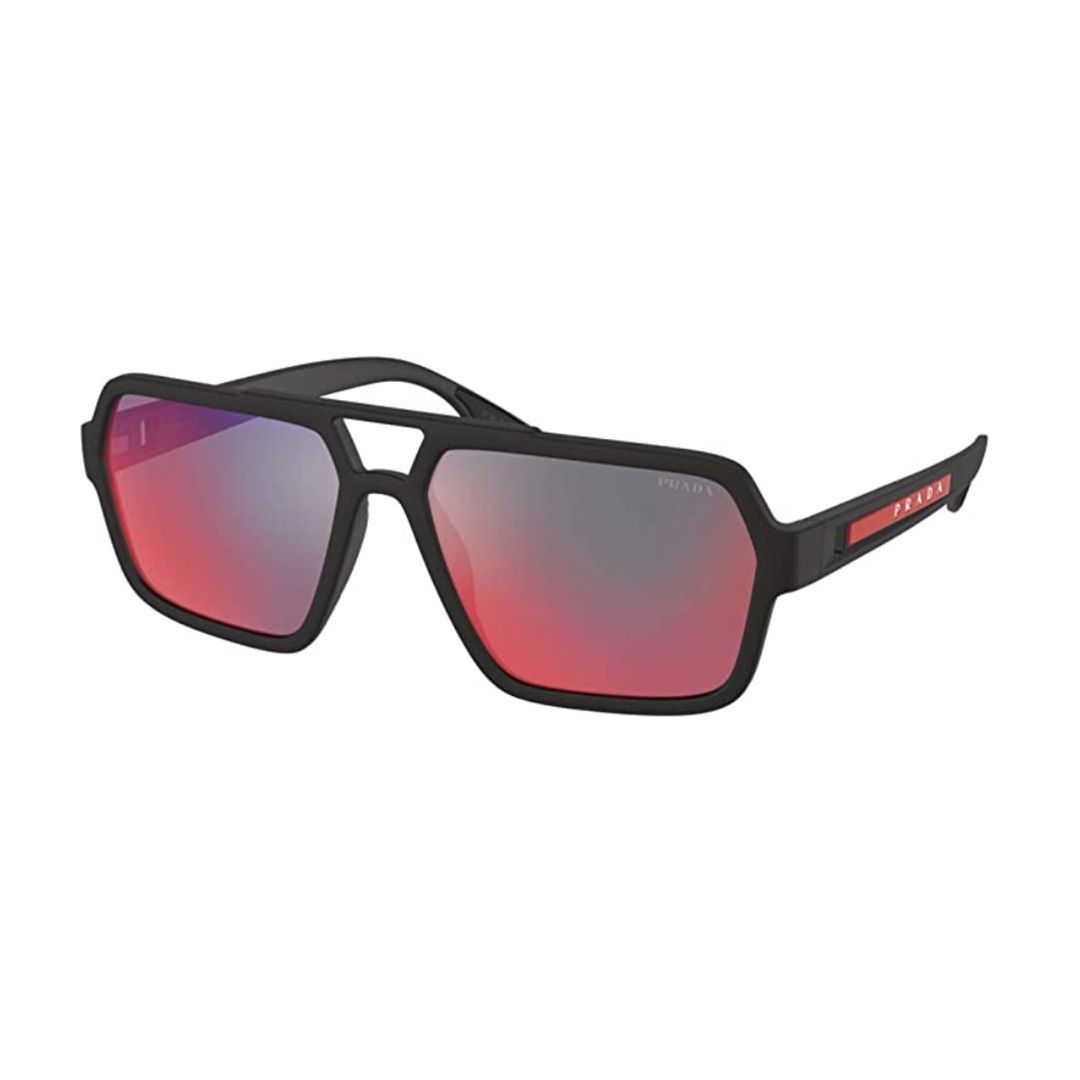 Non-Polarized; 153.8 Lux light penetration
To wrap up our lens-performance list, another Prada barges in. The SPS 01X has lenses good enough to rank fourth on our list, and the large lenses did a solid job at blocking peripheral light—though some still snuck in from the bottom and sides. 
All the Contenders
American Optical Original Pilot
Polarized; 224.4 Lux light penetration
Our top pick for the best men's driving sunglasses. They boast the looks, comfort, and performance you need for your next road trip—not to mention the aura of cool they emit!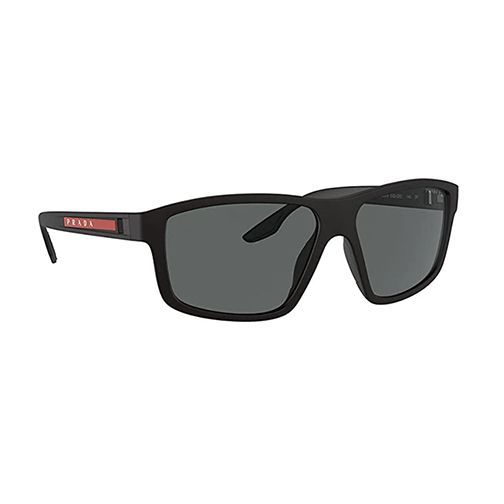 Polarized; 149.9 Lux light penetration
One of our most worn pairs for two reasons: comfort and lens performance. These are perfect for those who like a bit more subtlety in their shades.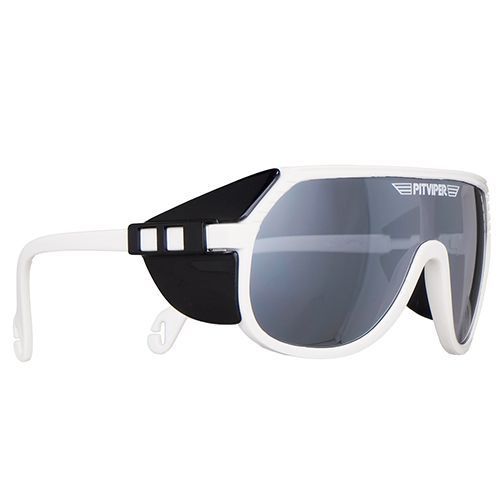 Pit Viper Grand Prix: The Dolce Vita
Non-Polarized; 160.5 Lux light penetration
Shockingly comfortable, affordable, and protective. If you can get past the strange style, these are fantastic.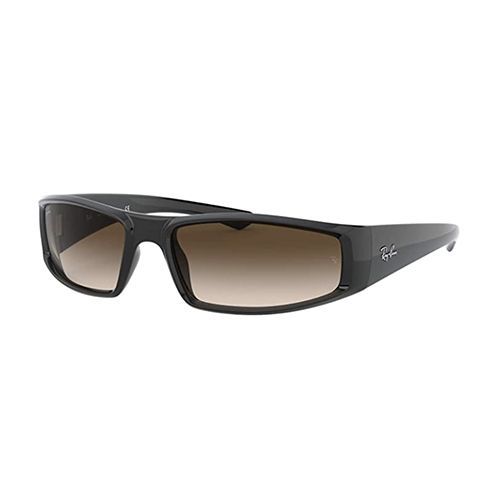 Non-Polarized; 181.3 Lux light penetration
Just about neck and neck with No. 5. We give these the slight edge thanks to the wraparound style providing top-notch light blockage.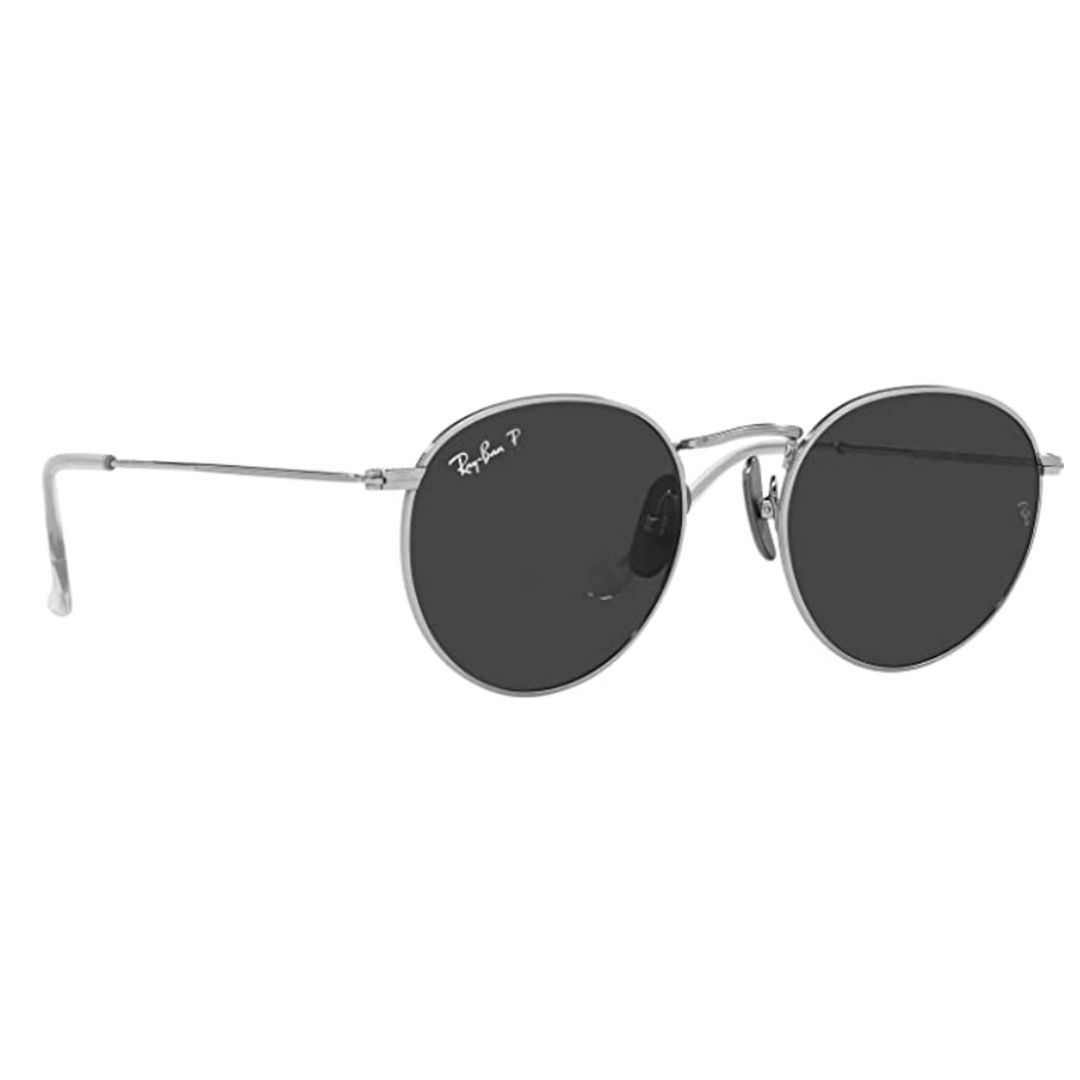 Polarized; 157.2 Lux light penetration
The losing half of a toss-up with No. 4. We love these for different reasons: Styling is excellent and comfort is one of the best. We just wish they felt less crushable.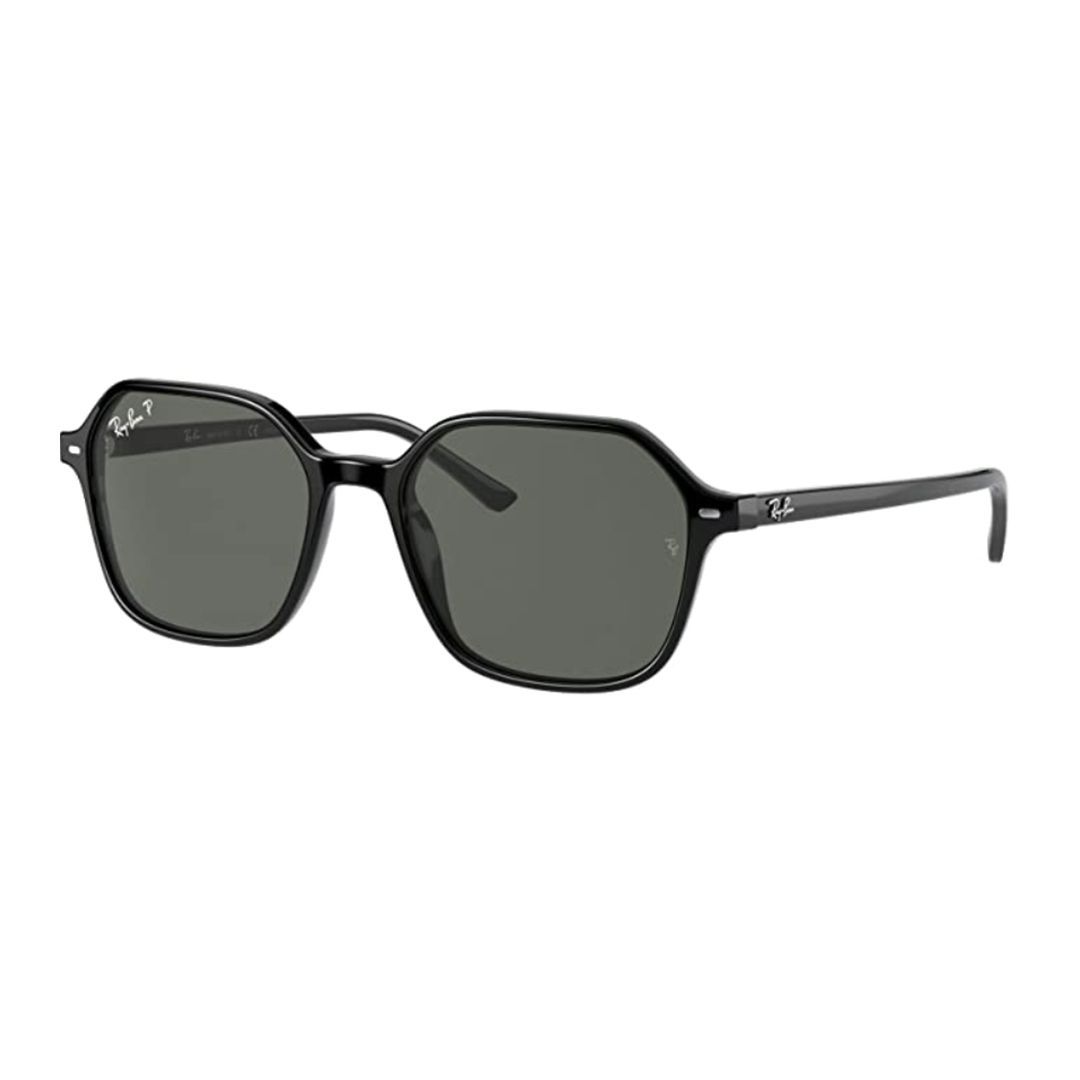 Polarized; 155.5 Lux light penetration
These get high marks for their comfort on the nose and around the head, along with nice styling and lens performance. However, they allow too much light to come in from the sides to rank any higher.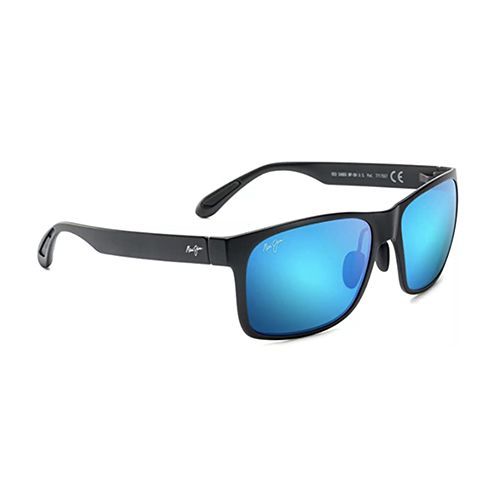 Polarized; 237.3 Lux light penetration
These are the best shades in terms of style, and they ranked high in comfort. But the nose pads get sticky, creating an irritating removal process when worn any longer than 10 minutes.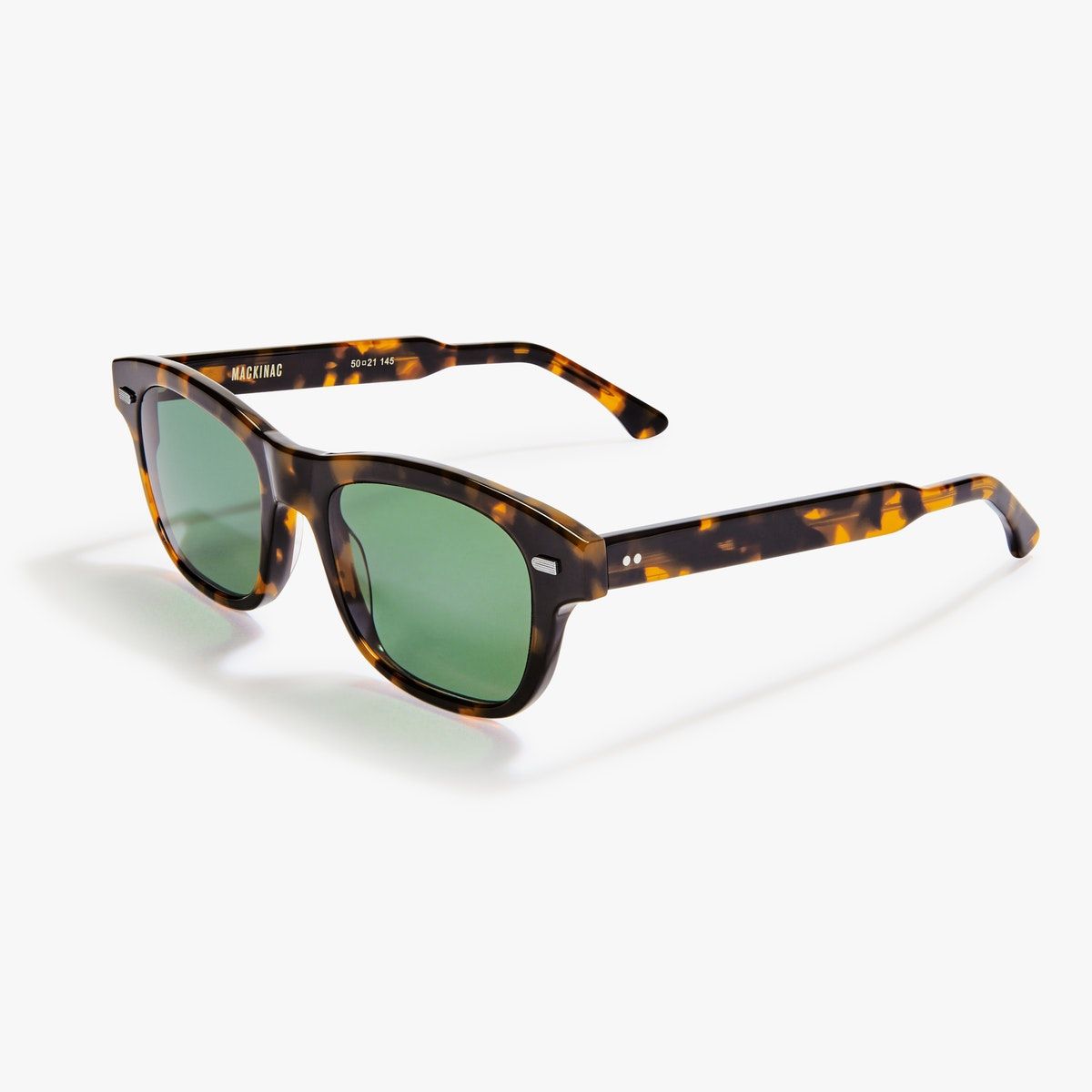 Non-Polarized; 180.7 Lux light penetration
We love the classy styling of these shades from Detroit-based Shinola, but they're a bit heavy and bulky for extended driving.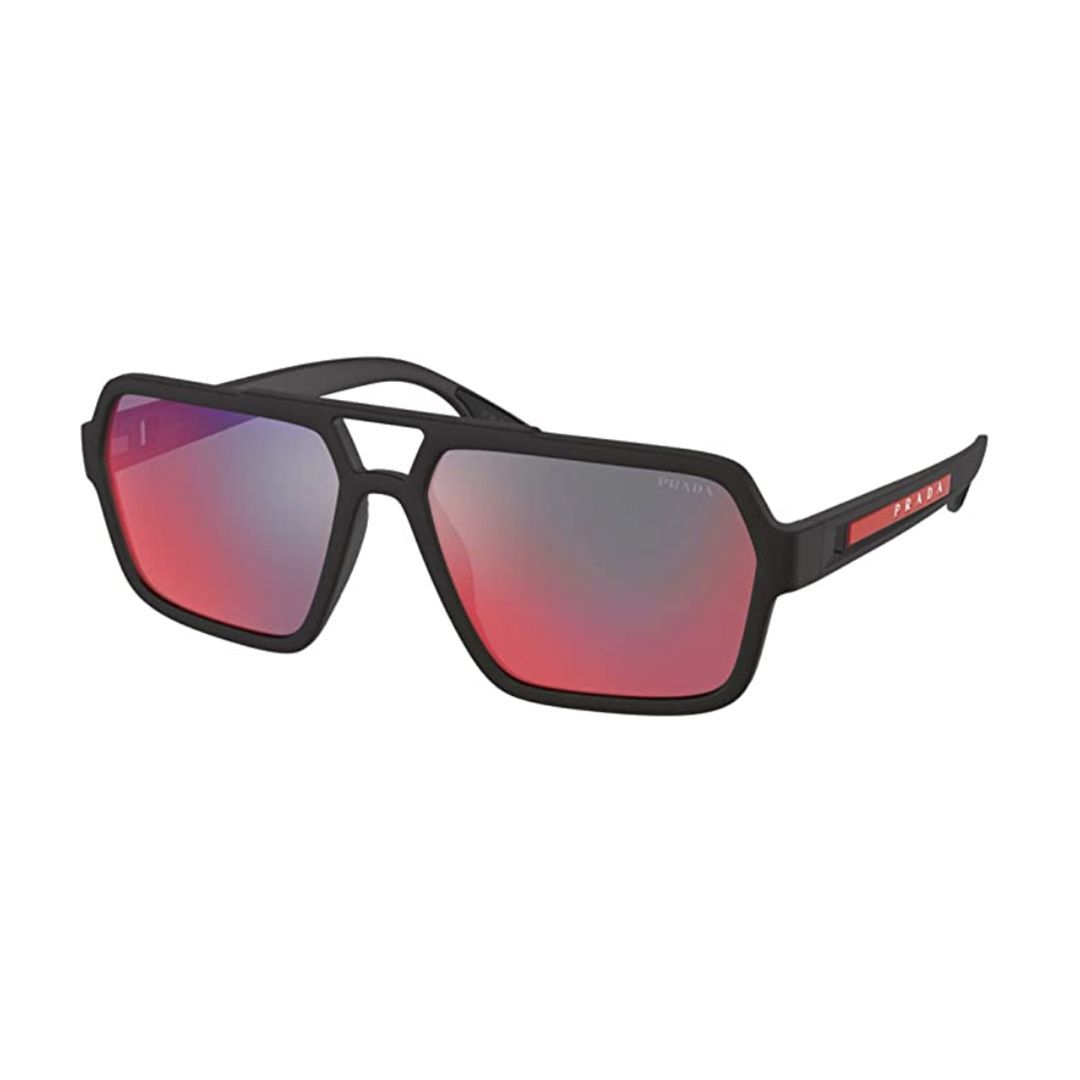 Non-Polarized; 153.8 Lux light penetration
Our light test boosted these Prada shades up the list—and they're overall pretty solid in the comfort and performance areas—but there's a noticeable amount of light that sneaks in the bottom and sides.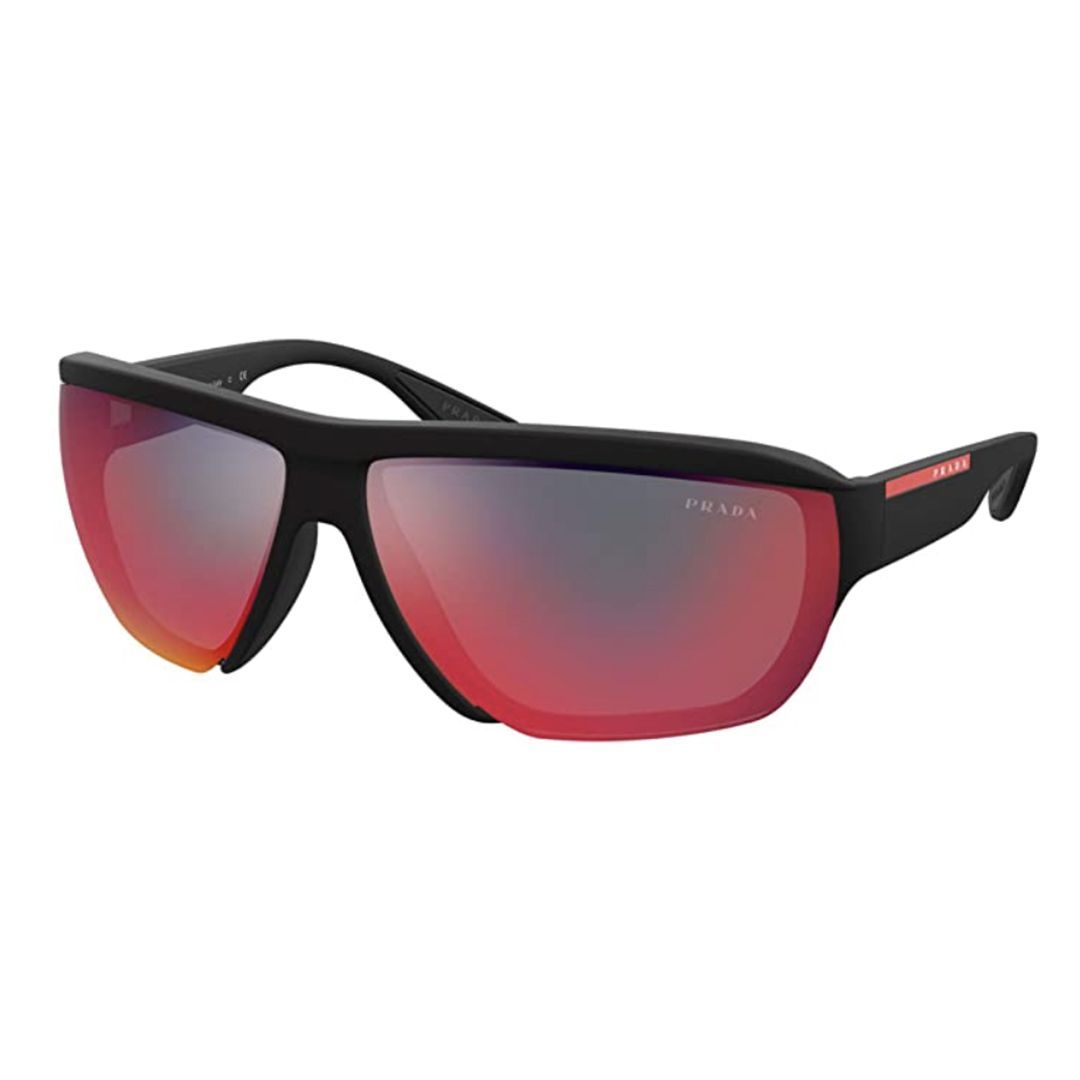 Non-Polarized; 259.5 Lux light penetration
We liked the wraparound lenses for driving, as they provided a cocoon of protection. But the "bug eyes" lacked in styling, and the lens performance isn't great—which dropped it down the list.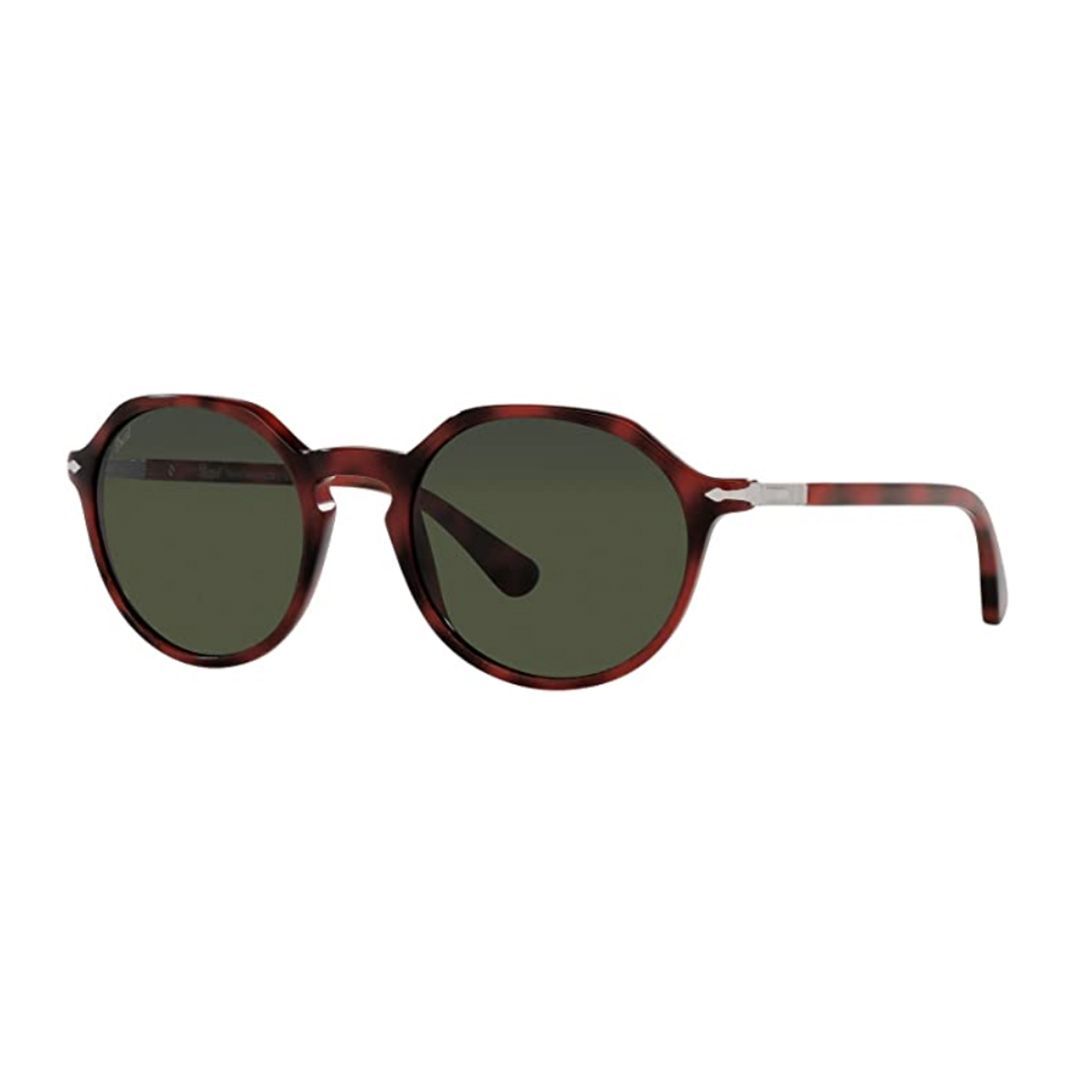 Non-Polarized; 172.2 Lux light penetration
These sunglasses actually were quite comfortable thanks to flexible hinges that accommodate wider heads. But the "Ladybugs" let in too much light and didn't hit the right styling notes for us to rank it any higher.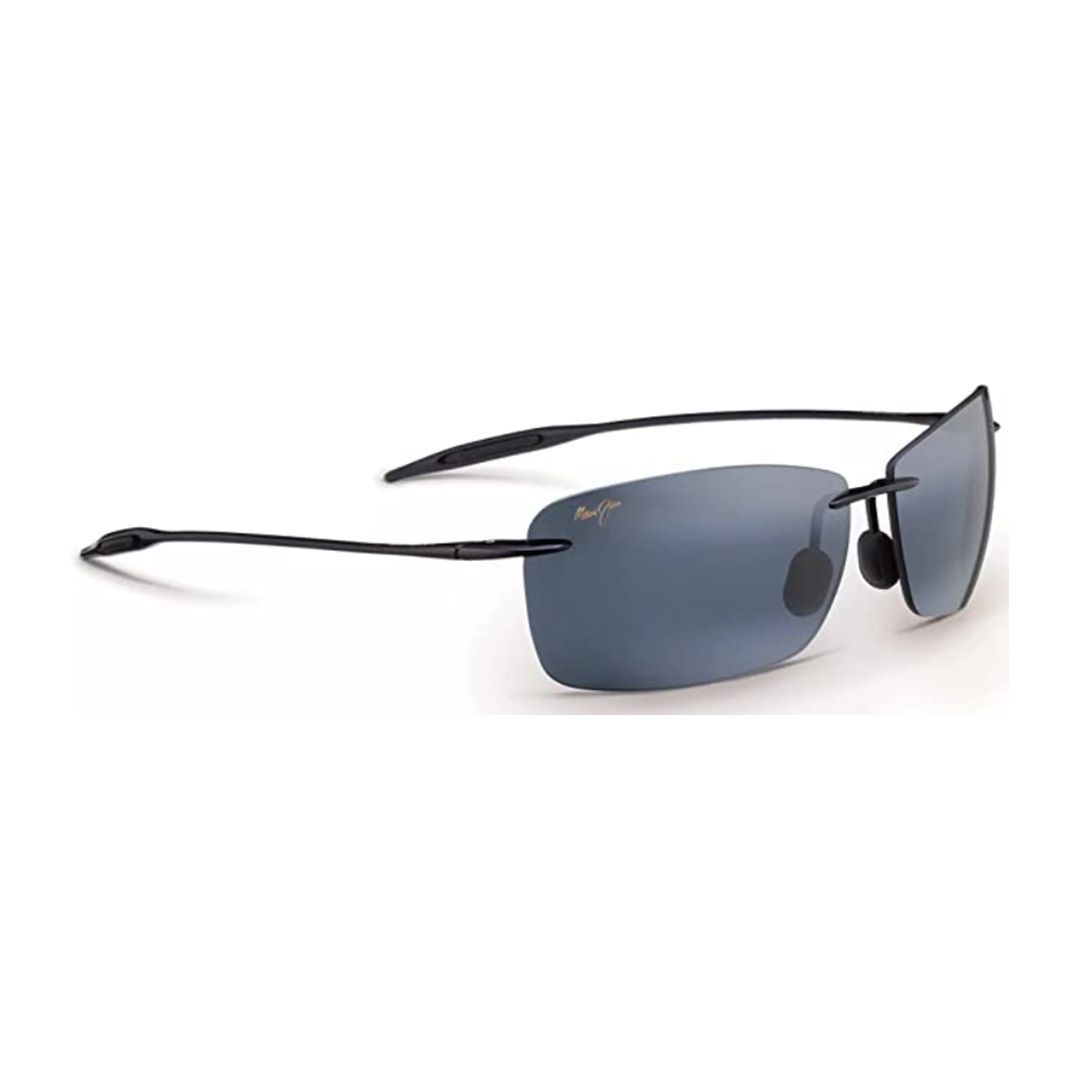 Polarized; 129.6 Lux light penetration
Call us crazy for ranking the best lens-performance sunglasses this low, but it's for an important reason: The arms are so flimsy, it takes two hands to put on your face—not ideal for driving. That said, the lenses are indeed the best.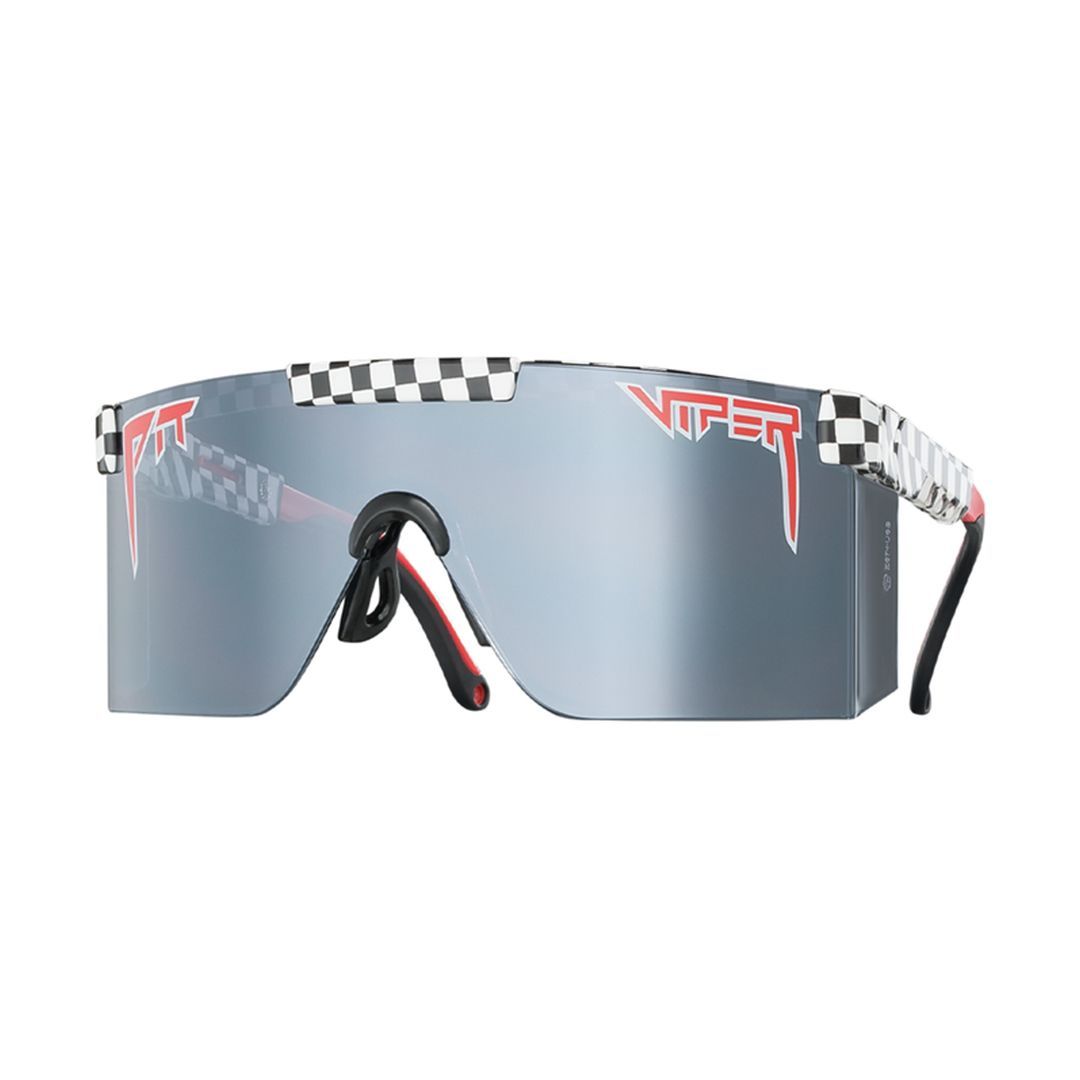 Pit Viper Victory Lane Intimidator
Now 30% Off
Non-Polarized; 182.2 Lux light penetration
These sunglasses are massive, but they do a surprisingly bad job at blocking light. Lots of sunlight streams in from the bottom, and the shades just didn't sit comfortably on our face. However, they receive bonus points for the checkered-flag design.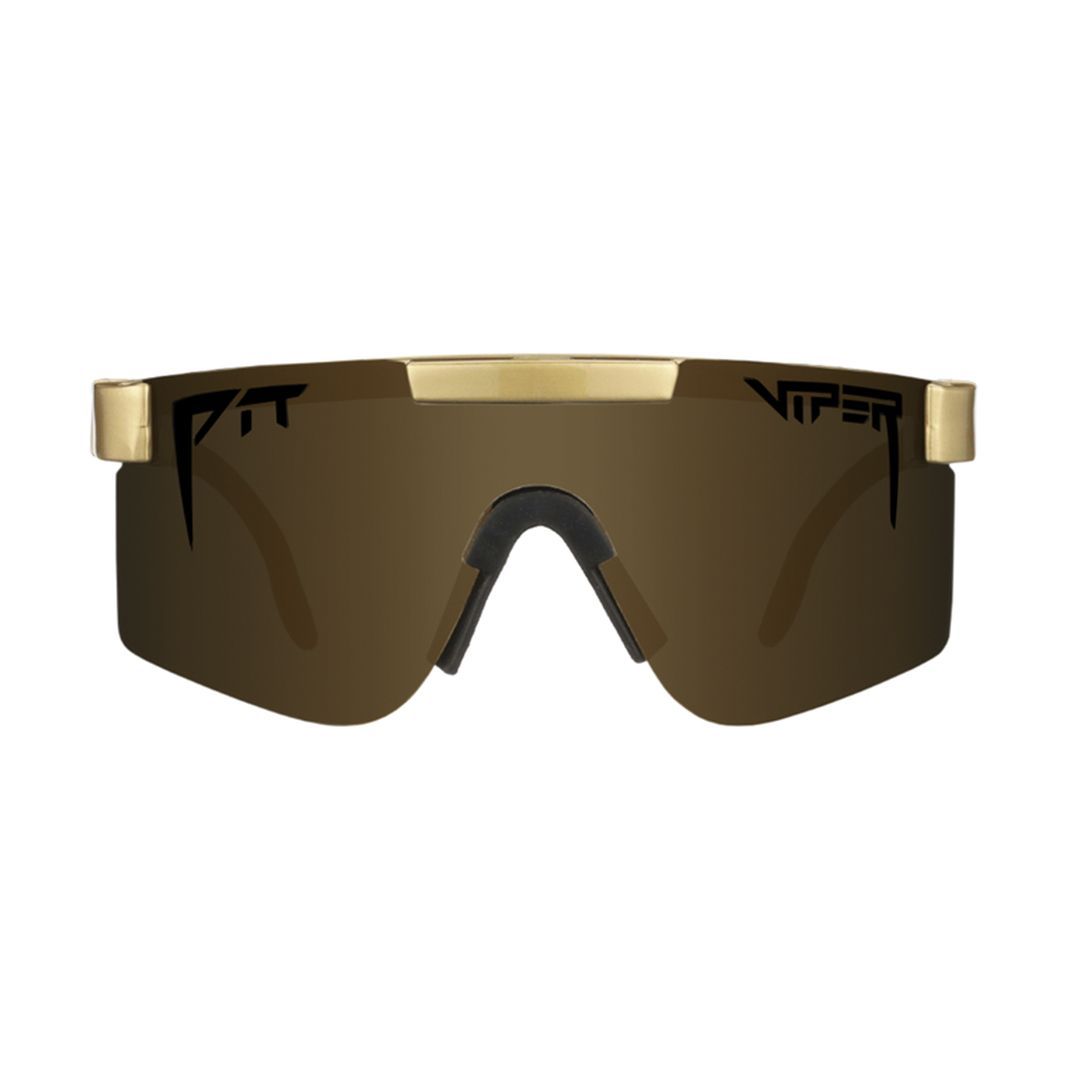 Pit Viper The Gold Standard
Polarized; 162.4 Lux light penetration
If the Intimidators were too big, these seemed too small. The styling is a bit more tame, and the coverage was better, but the arms were too short, and they teetered on our noses.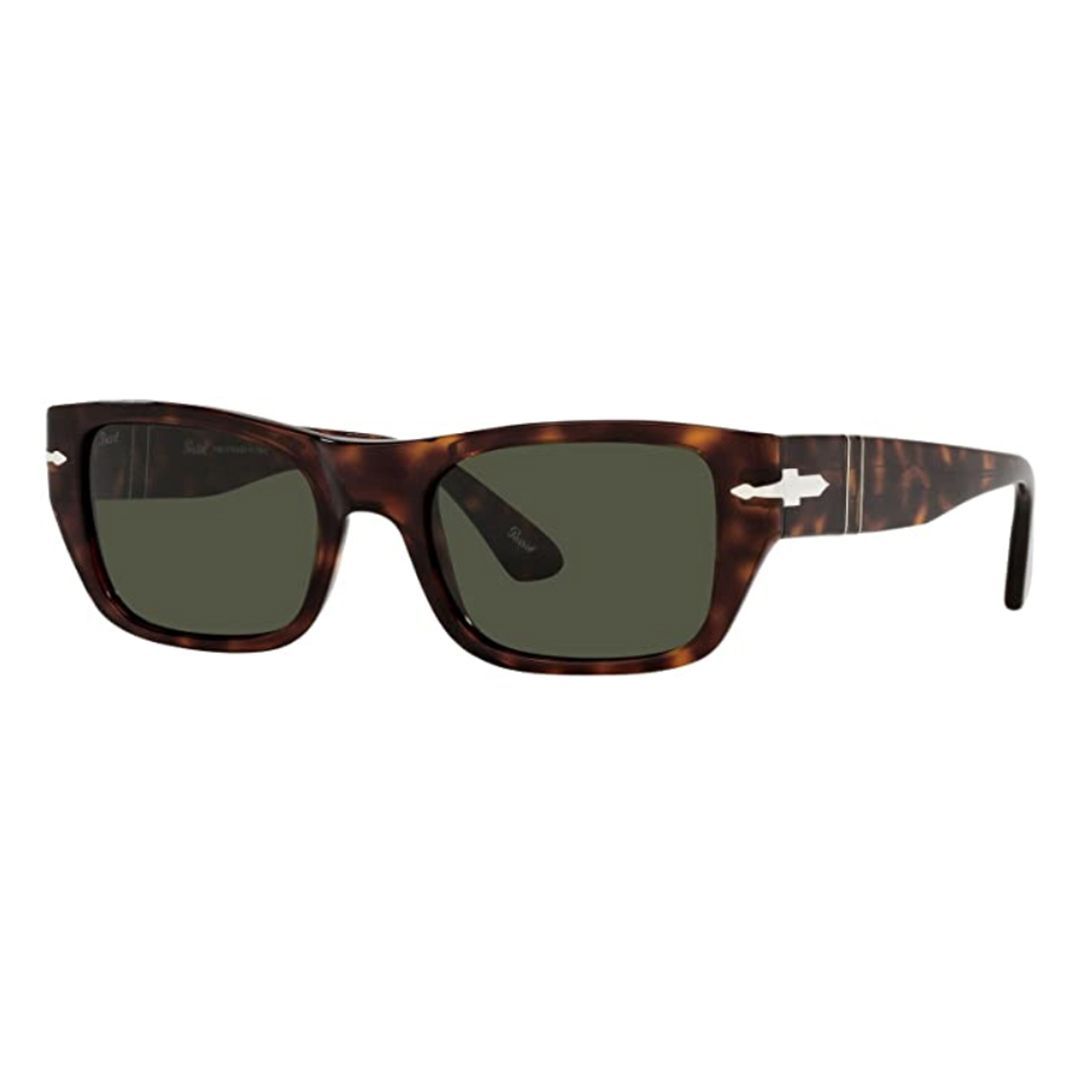 Persol PO3268S
Now 57% Off
Non-Polarized; 144.4 Lux light penetration
Their second-best ranking in our lens-performance light test boosted these shades up from the bottom. They're heavy, tight, and uncomfortable—so not good for driving. But hey, at least your eyes will be protected!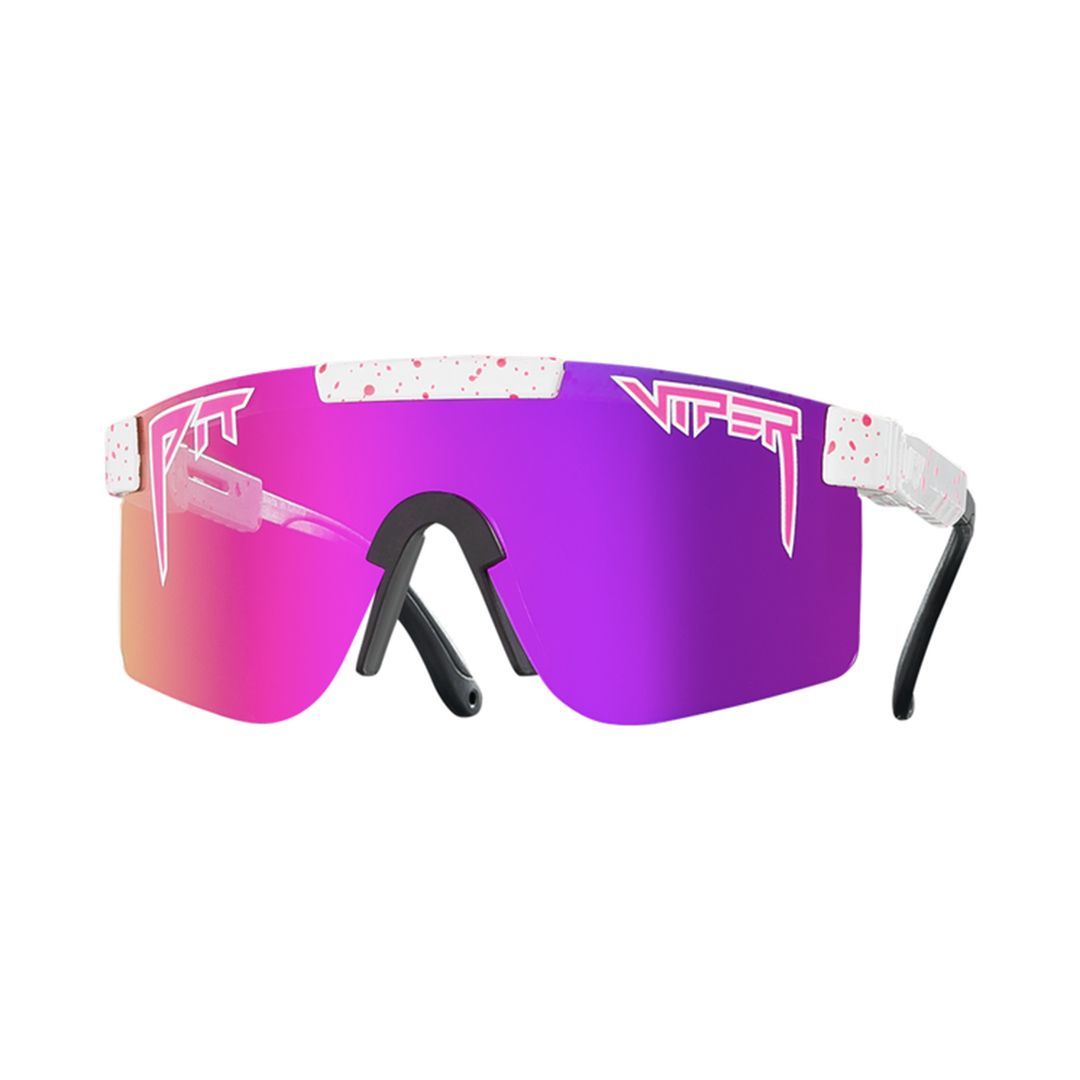 Polarized; 173.5 Lux light penetration
These were our least favorite Pit Vipers because of the fit—they continued with the theme of requiring constant fiddling to keep them comfortable. The polarization is nice, but not enough to rank these any higher.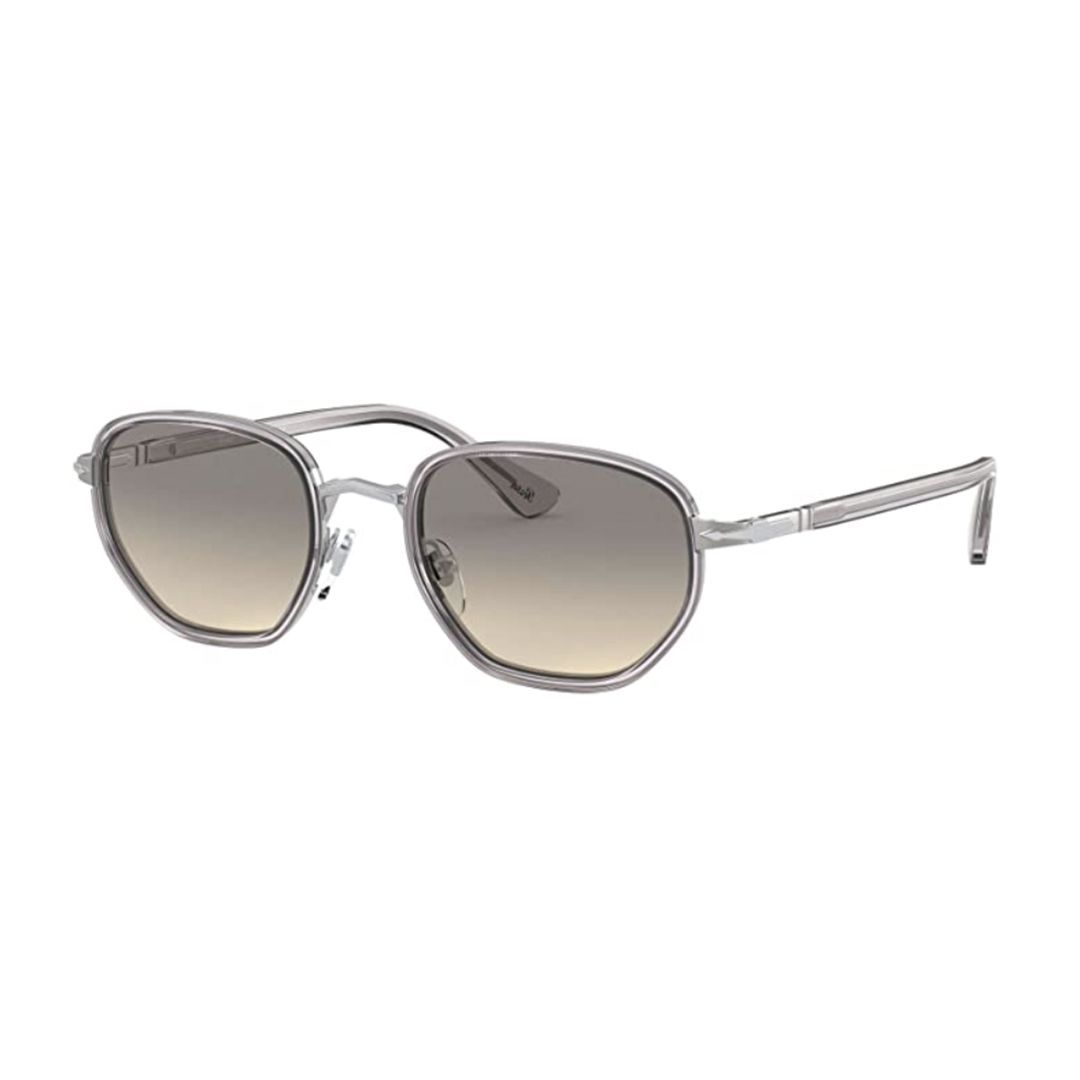 Persol PO2471S
Now 59% Off
Non-Polarized; 315.5 Lux light penetration
These Persol sunglasses were comfortable to wear, but they failed the light-penetration test. This translated to the road, as we noted there wasn't much of a darkening effect. These might be usable on overcast days, at best.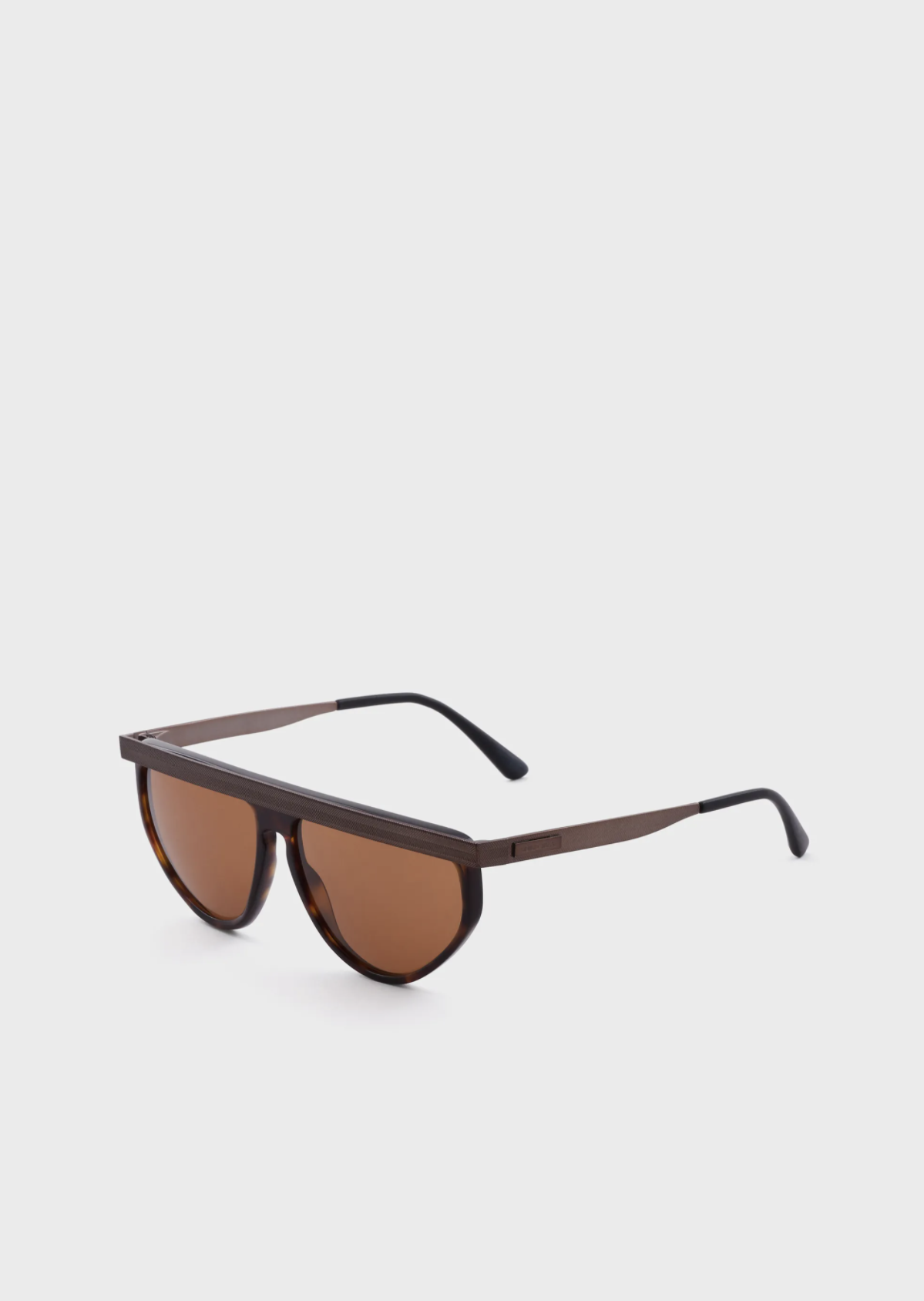 Non-Polarized; 207.6 Lux light penetration
The "Unibrow" shades from Giorgio Armani are heavy and uncomfortable, and the styling is very
. . . unique. (We're not fans.) They were also not fun to wear in the car.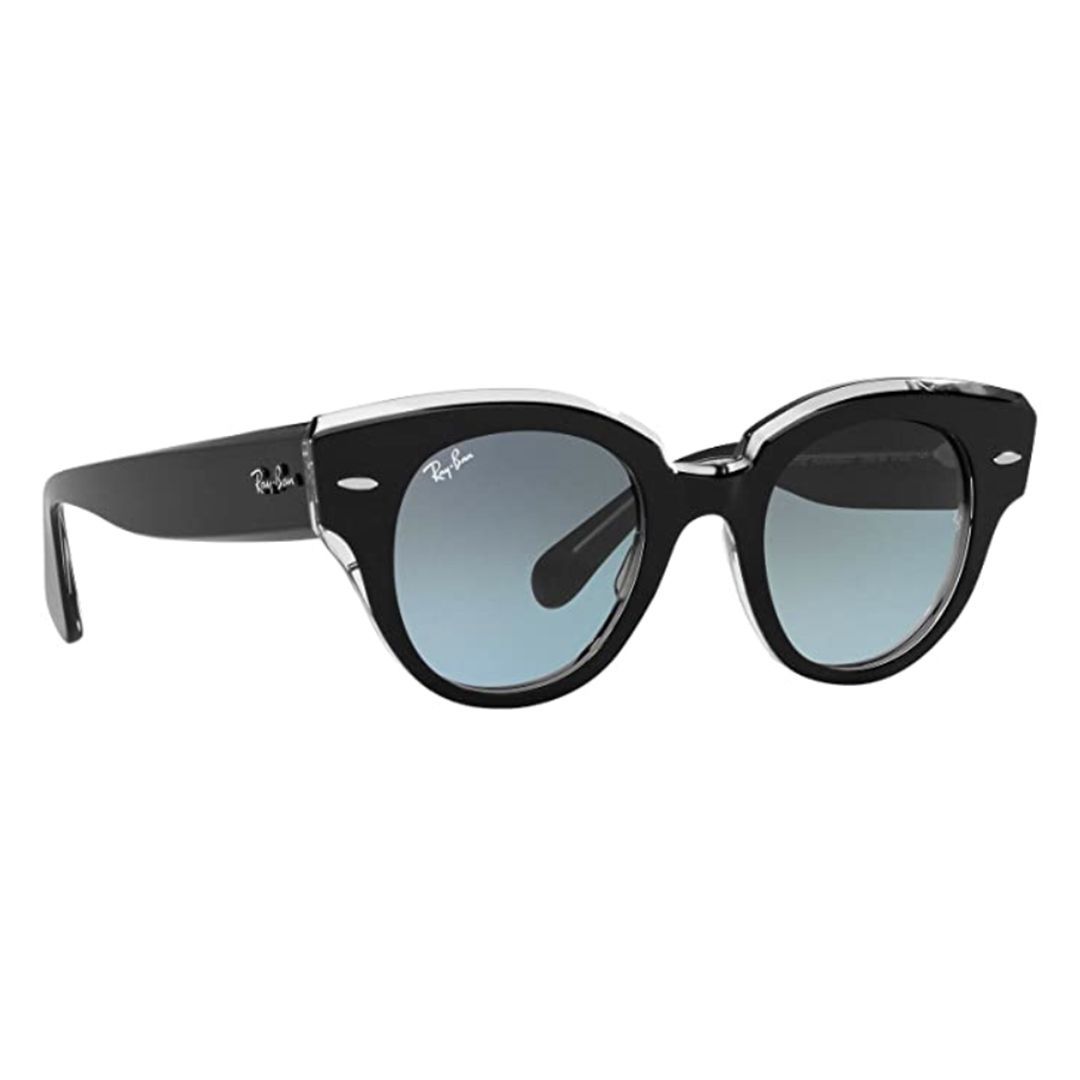 Non-Polarized; 247.6 Lux light penetration
The only pair of women's sunglasses in our roundup—kindly sent to us by Ray-Ban—they didn't do the job for our male testers. Heavy and uncomfortable, they pinched our temples to the point of a headache.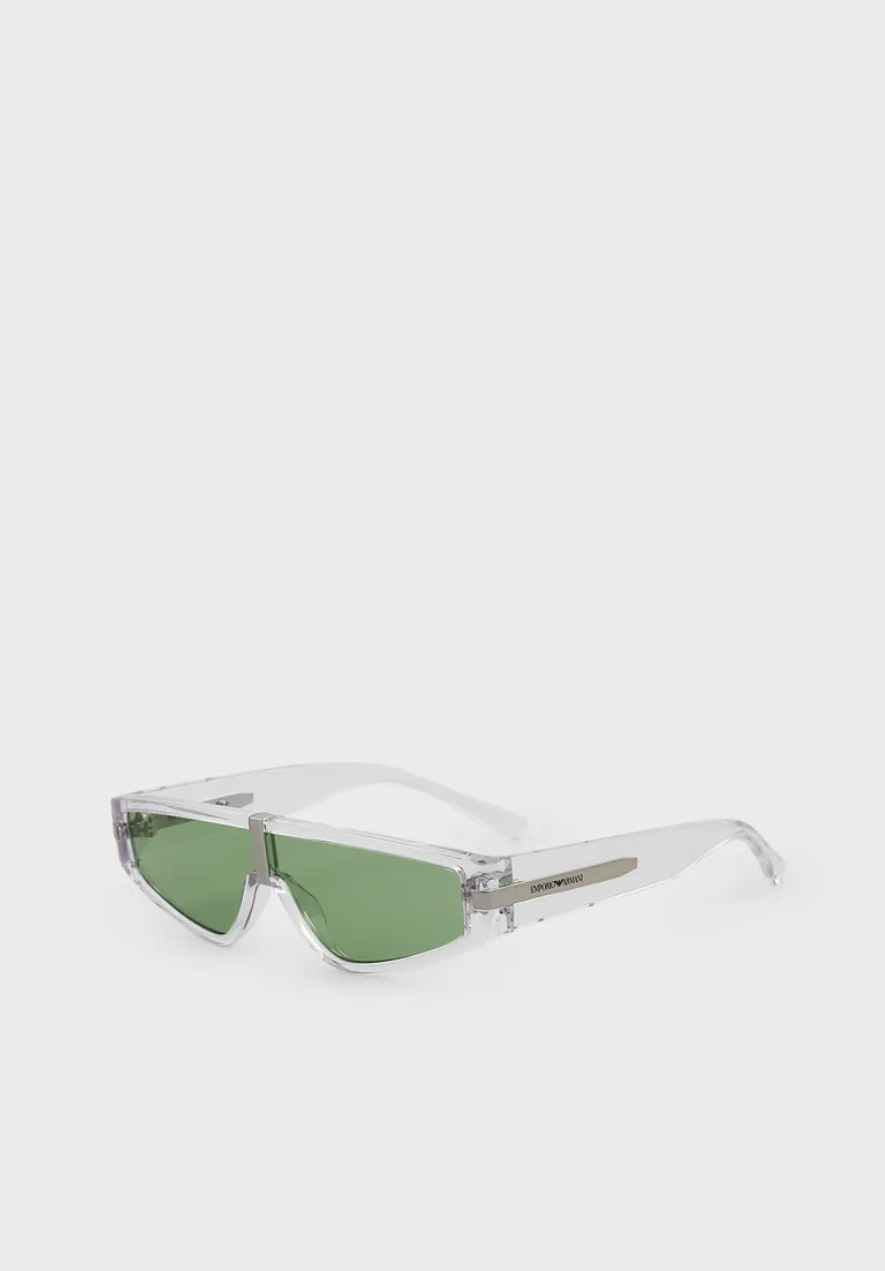 Emporio Armani Shield
Now 30% Off
Non-Polarized; 457.1 Lux light penetration
What in the Star Trek is going on here? These might be stylish to a sophisticated few, but to us, they're just plain weird. (Not to mention the dead-last finisher in our light test.) Wear these while catching rays on the Amalfi Coast—not in your vehicle.
Why Trust the Hearst Autos Gear Team
With a combined 206 years of automotive publishing experience, Hearst Autos—Car and Driver, Road & Track, and Autoweek—knows cars better than just about anyone, and the Gear Team delivers honest evaluations, hands-on tests, and product reviews driven by decades of knowledge and experience. We get our hands on almost every product, tool, and piece of gear we feature; we evaluate gear on its own merits, and tell you the truth.
If we can't get our hands on the gear, we rely on the combined wisdom of our writers and editors, as well as auto experts we trust. We'll never say anything is "the best" if we wouldn't recommend it to our friends or buy it ourselves, and we won't tell you we've tested something if we haven't. Learn more about our product testing here.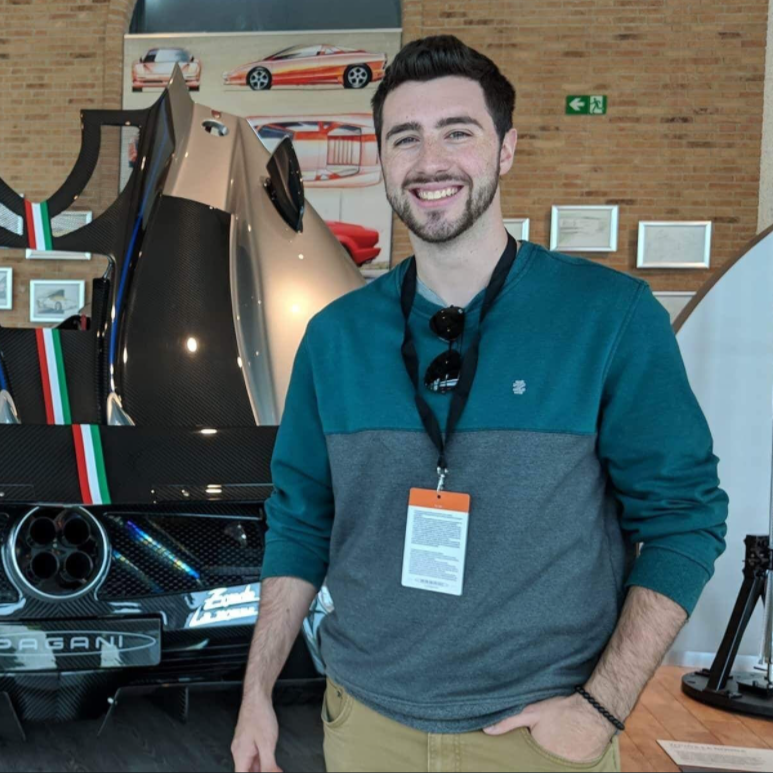 Associate Commerce Editor
Collin Morgan is the Associate Commerce Editor at Hearst Autos, where he presents the best gear for your automotive endeavors. He's been a technician in the trenches of Midwestern automotive repair, explored the automotive shrines in central Italy, and now enjoys making slow cars go fast around various Michigan racetracks.