The 2023 Honda Pilot TrailSport Is a Family SUV For Light Off-Roading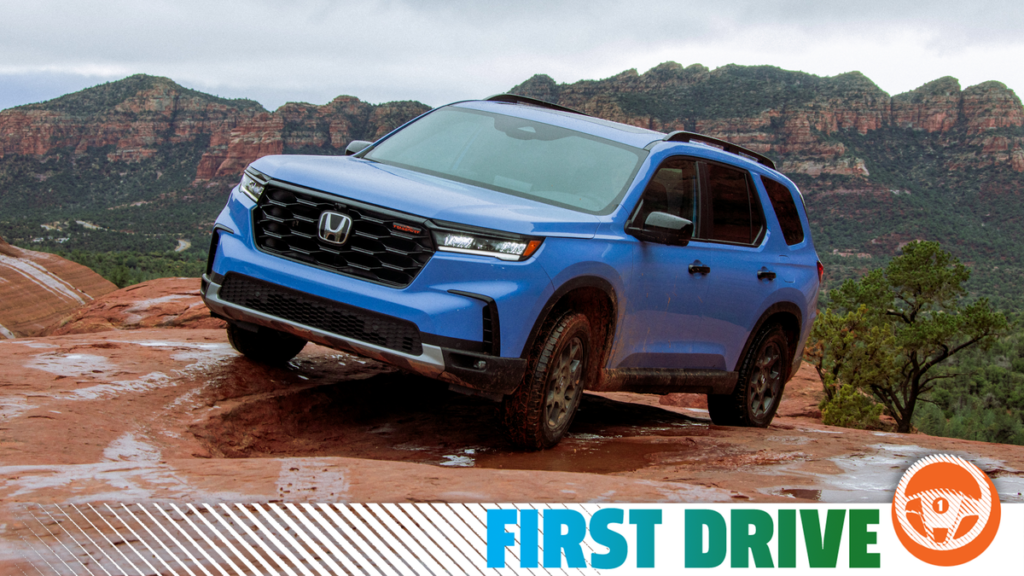 Photo: Honda
The Honda Pilot has undergone a transformation from a venerable suburban conveyor to a light-duty off-road explorer. This fourth-generation Pilot has a tougher and rougher appearance, and there's legitimate substance to back up this style. From steel skid plates and a full-size spare tire to a suite of off-road driving aids, the 2023 Honda Pilot TrailSport is equipped with tangible improvements that will be useful for the occasional off-road excursion.
The growing popularity of off-roading has led several manufacturers to offer ruggedized trim packages for their vehicles — think of Subaru's Wilderness sub-brand. Honda announced its TrailSport trim level in late 2021, but the company's initial offerings were largely cosmetic additions to the existing vehicle lineup. The new Pilot, on the other hand, offered Honda the opportunity to make its TrailSport package a worthwhile off-road upgrade.
Full disclosure: Honda flew me out to Phoenix, AZ, then chauffeured me two hours north to a resort in picturesque and snow-kissed Sedona, AZ. There, several other journalists and I got to drive the 2023 Pilot TrailSport through what could have been a "Visit Arizona" commercial.
I can't believe that I didn't roll this Pilot down a rock face.Photo: Ryan Erik King
The TrailSport has the same 3.5-liter V6 engine and 10-speed automatic transmission as every other 2023 Honda Pilot model. This engine produces 262 lb-ft of torque in addition to 285 hp – a 5-hp increase over its predecessor – and the transmission can be operated via paddle shifters for manual control. According to the EPA's fuel economy ratings, this iteration of the Pilot will get 18 mpg in the city and 23 mpg on the highway, similar to the 2022 Kia Telluride.
G/O Media may get a commission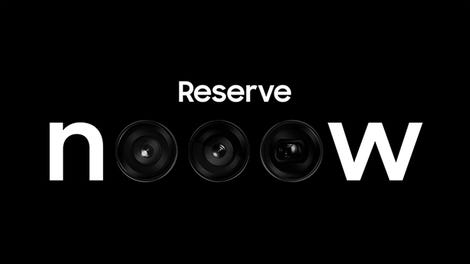 Up to $100 credit
Samsung Reserve
Reserve the next gen Samsung device
All you need to do is sign up with your email and boom: credit for your preorder on a new Samsung device.
A Tough Traverser
Photo: Honda
In terms of off-road capabilities, the Pilot TrailSport checks off a lot of firsts for Honda. It's the company's first SUV that comes with all-terrain tires from the factory, sporting a set of 265/60R-18 Continental TerrainContact ATs. Those tires wrap around 18-inch wheels with inset spokes to prevent them from getting scraped up off-road. The Pilot also comes with a full-size spare mounted underneath at the rear.
This is also the first Honda SUV equipped with underbody steel skid plates. The two plates protect the oil pan, transmission and gas tank. The front skid plate is 4 millimeters thick, and the gas tank plate is 2.8 mm thick.
A set of steel skid plates used during the Pilot TrailSport's development. Better to scrape the skid plate than the fuel tank or oil pan.Photo: Ryan Erik King
Don't get too ambitious, though; these changes don't turn the Pilot into a purpose-built off-roader. The TrailSport has 8.3 inches of ground clearance, only an inch more than the standard Pilot, resulting in 19.8-degree approach, 19.6-degree breakover and 19-degree departure angles. This'll make it slightly easier to drive up and over obstacles on dirt paths, but only marginally more so than the base Pilot.
The Novice's Off-Roader
Photo: Ryan Erik King
The Pilot TrailSport comes standard with several features to make off-roading approachable. The two most prominent of which are TrailMode and TrailWatch.
TrailMode is an off-road torque logic function that manages the power distribution of the all-wheel-drive system. This torque-vectoring technology can send 75 percent of the available power to either of the rear wheels if the opposite tire loses contact with the ground. The remaining 25 percent stays with the non-active wheel to transfer force quickly after regaining traction.
Photo: Honda
Helping to keep off-roading smooth, the throttle is easy to modulate and encourages the gradual inputs required for crawling. On top of that, the electronic traction management system is invisible in its operation. There's great communication through the steering wheel and pedals, helping you judge the level of traction at each wheel.
If you're not confident about your exact wheel placement, that's where TrailWatch comes in. TrailWatch is a four-camera system that'll help you spot obstacles outside of your line of sight. The camera system automatically turns on at speeds below 15 mph when TrailMode is engaged, and uses three low-vantage views and a rendered overhead 360-degree view to convey as much information about your surroundings as possible. This is extremely helpful when navigating tight spaces.
On-Road Impressions and Conclusion
Photo: Honda
The 2023 Honda Pilot TrailSport is still very sophisticated on paved surfaces despite its off-road abilities. Driving around Sedona, Arizona, the crossover is smooth and stable and has minimal body roll along winding mountain roads, regardless of how hard I pushed it. Honda's usual suite of driving aids, including adaptive cruise control, blind-spot monitoring and lane-keeping assist, comes standard, and there's a new Traffic Sign Recognition system that uses a camera to note roadside signs and project that information onto the Pilot's head-up display.
The 2023 Honda Pilot TrailSport is currently available at an MSRP of $49,695, which includes a $1,345 destination charge. While avid off-roaders will likely splurge on a more purpose-built off-road vehicle, the Pilot TrailSport is a great SUV for buyers looking to play around with their daily driver on the weekends.