Underwriters seek a straight line for data: Panel
The future of underwriting is linear and outsourced, insurtech leaders from Hippo, Argo, Planck, Instabase and Aite Novarica said, in remarks at InsurTech NY's Nov. 15 event focused on underwriting data.
Technology used for underwriting should be able to achieve straight-through processing (STP), which means pulling third-party data, generating premium quotes in 90 seconds or less, and writing a policy in less than five minutes, according to Chris Donahue, chief underwriting officer at Hippo, the home protection insurance group. 
Chris Donahue, chief underwriting officer at Hippo.
"At that point, we should have done a good enough job understanding what the exposure is," he said. "We should have enough info available to us to make a decision there, do a little post-bind work. That can all be automated."
To get to that future, however, the insurance industry has to do a lot of catching up in data management, stated Steven Boughal, CEO of financial lines at Argo, a P&C insurance underwriter. 
"Insurance companies have tons of data, 80% of which is completely unusable because it's locked in documents. Some have data going back 30 years in microfiche," he said. Electronic data has its issues as well, he added. "Specialty lines run by brokers have emails with multiple attachments, lots of information all over the place. There's a real advantage when mining that data – dispersed loss data, complex emails, long broker presentations and risk engineering reports – take out all the data and making it available in a structured easy format for the underwriter to underwrite on and make their life much easier."
Once an insurer can effectively mine data, they can use that data "intelligently" for underwriting and "become smarter, period," said Leandro DalleMule, general manager, North America, at Planck, an AI data platform provider. "It's the ability to do it in a timely fashion and accurately, because there's a lot of garbage out there."
Insurers will continue turning to outside solutions from insurtechs, according to Martina Conlon, head of P&C insurance practice at Aite-Novarica. Insurers are adopting applications in API format for intelligent ingestion of text and streamlining submissions for the whole lifecycle of insurance – from prospects to back-end insurers and distributors, Conlon said.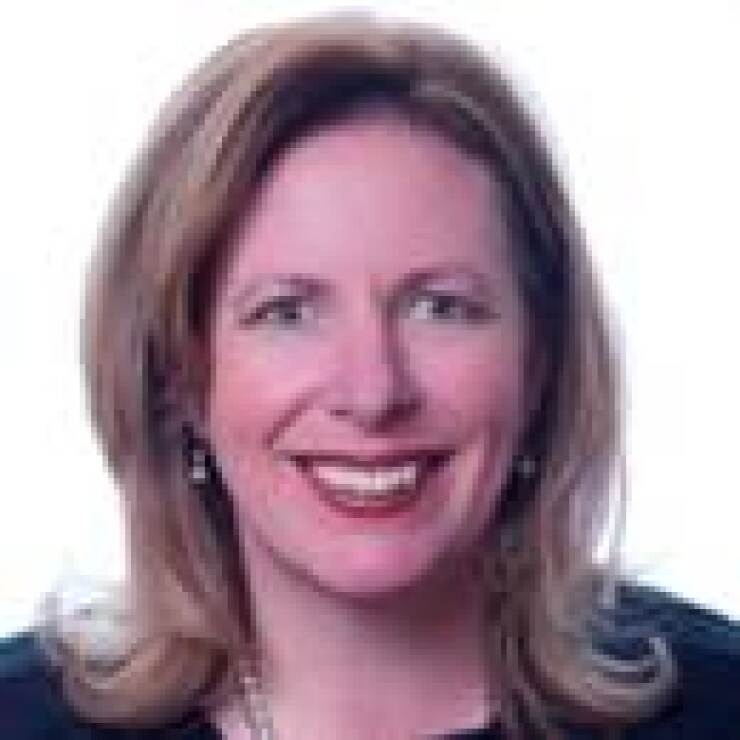 Martina Conlon, head of P&C insurance practice at Aite-Novarica
"Insurers are taking in better quality data sourced not just from agents and prospects but also great third-party data providers who are operating it for them and letting them incorporate it into their underwriting systems much more efficiently than they could in the past," she said.
With higher quality data, AI technology makes it possible for insurtechs to build "better predictive models and self-learning predictive models to guide underwriters on pricing and risk appetites," said Conlon. "All the new data and analytics technologies we have available to us are being aggressively adopted by the insurance industry."
Argo, for example, is using AI and machine learning to convert variable data into a structured format suitable for underwriting, according to Boughal. "We will, going forward, leverage much richer data as part of our underwriting processes," he said. This will not radically change underwriting, however. "Our underwriters and actuaries are extremely good and highly efficient at predicting risk and pricing that risk. The addition of a lot of third-party data is making the underwriter's job more efficient. It's the same thing with leveraging existing data we're already getting as a part of submissions.
"The future of underwriting is to make the job of the underwriter far more efficient and more fun, to allow the underwriter to focus on edge cases," Boughal added.
Aside from these higher order functions, AI/ML can also eliminate tedious low-value data work, according to Bastiaan de Goei, insurance industry leader at Instabase, an automation platform for processing unstructured underwriting data. "Underwriting is the lifeblood of an insurance company," he said. "Be careful and deliberate before you start introducing complex technologies into your core processes. Boring stuff? Let's get that all done by AI/ML. There's a lot you can do with efficiency to allow you to focus on what still requires a human brain."
Insurers should remember that marketing is an important component of underwriting, Hippo's Donahue emphasized. Working with regulators to support their understanding of the marketing element is a prerequisite. "It's incumbent on us to bring regulators along the journey and show  that what we're trying to do is unbiased, to the benefit of the client, the companies, the industry and the health of the marketplace."