Video Shows Tesla Cybertruck Appearing To Struggle With Some Light Off-Roading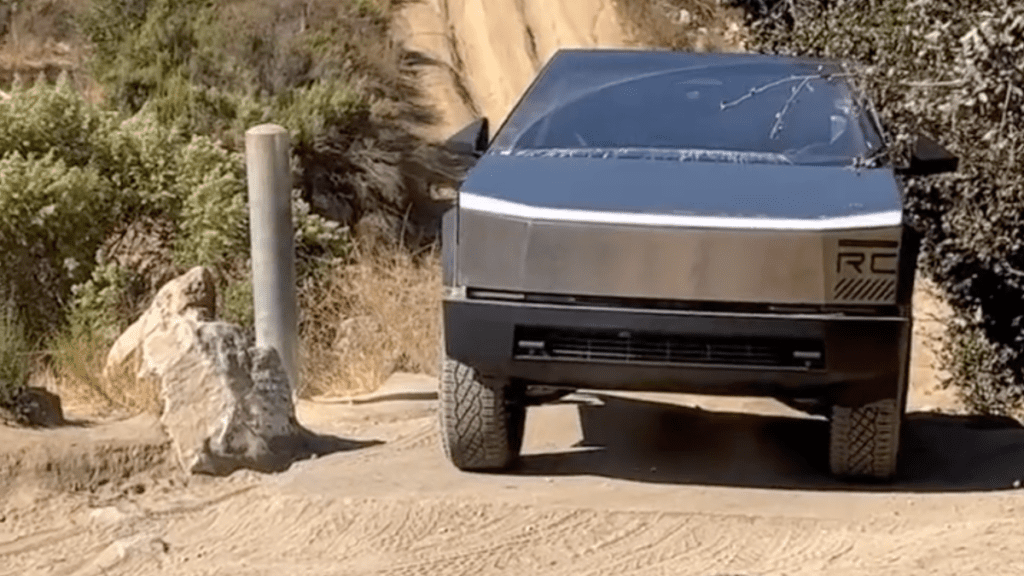 Screenshot: Twitter/Dima Zeniuk
If you believe Tesla, it's really super duper close to being ready to begin production of the Cybertruck. Assuming the company actually manages to start building Cybertrucks before the end of the year, it sounds like the only version it will be making is a $100,000 version that has some people canceling their reservations. And with something like five missed production deadlines since it was first announced, you might even say Tesla dug its own grave with the Cybertruck. Whenever deliveries actually begin, though, you might not want to take your shiny new toy to the off-road park.
Nick Offerman On The Freedom Of Getting An Airstream RV
Since it's supposed to be a truck, you'd think the Cybertruck would be pretty capable off-road, but based on some videos posted on Twitter and found by CarBuzz, that may not be the case. The videos posted by Twitter user Dima Zeniuk reportedly show a couple of Cybertruck prototypes testing in California at Hollister Hills off-road park. And let's just say the terrain they're navigating isn't the most hardcore thing we've ever seen.
The park itself is pretty sandy, so it's understandable that traction would be an issue, but after watching through the three videos embedded in the tweet, it appears the Cybertruck really struggles to gain traction, as well as handling turns. There's no telling how much each of those prototypes weighs, but it's probably safe to assume these things are very, very heavy. On a slippery surface, especially if the test team didn't lower the tire pressure, that can be a recipe for a bad time. Then again, the Rivian R1T weighs something like 7,000 pounds and has still managed to prove itself to be a quite capable off-roader.
Maybe this is proof the Cybertruck won't be very good off-road. Maybe it will be better suited for other types of off-roading. Maybe it just needs better tires. We can't really say for sure. Still, it's enjoyable to watch such a hideous truck struggle to do truck stuff.