What are Canada's major business risks for 2023?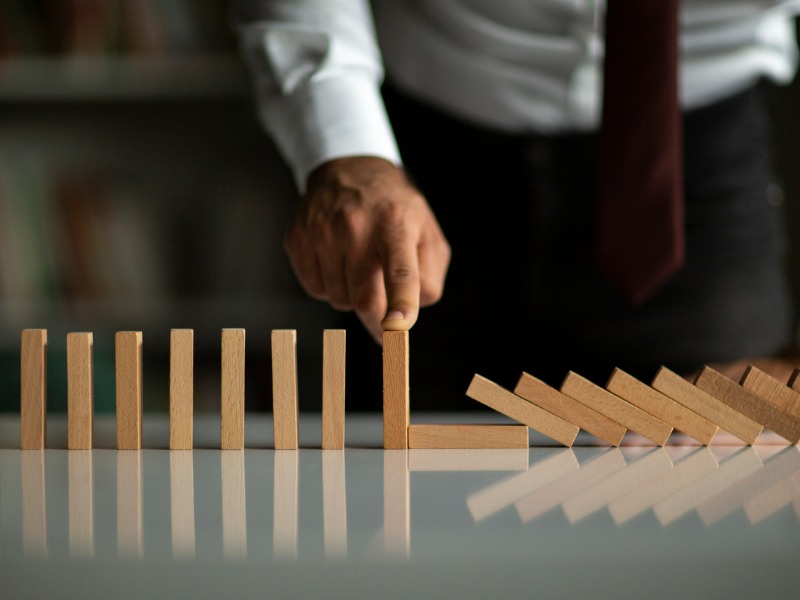 Cyber incidents are the new top business concern for Canadian companies in 2023, according to the Allianz Risk Barometer 2023.  
The top three risks in Canada are cyber incidents (35%), the skilled workforce shortage (33%) and climate change (29%), the findings showed. 
Results differed from last year, when business interruption, cyber incidents and climate change were deemed the top three risks. 
Recent public and high-profile breaches of Canadian companies — or companies with business in Canada — may have pushed cyber to the top of the list, suggested Bernard McNulty, chief agent and head of claims, Canada, at Allianz Global Corporate & Specialty (AGCS).  
"Because of our strong privacy legislation in Canada, that requires companies that have a breach to notify clients and the customers that are involved," McNulty said. "And so there's just a lot of noise around cyber, and how prevalent it is in Canada." 
The average cost from data breach incidents reached an all-time high of $4.35 million in 2022 and is expected to surpass $5 million in 2023, the report said. 
Allianz stopped underwriting Canadian cyber risk outright in 2020.
"It's no longer a product for us in Canada. We just didn't think that we could underwrite it effectively, and bring a competitive product to market," explained McNulty, who said all outstanding policies have now run their course. "It's an extremely difficult landscape right now for every insurer." 
The threat isn't exclusive to Canada, however, as cyber risk comes out as more than a third of all global respondents' biggest concern, according to the survey of over 2,712 respondents in 94 countries. 
Data breaches in particular are the biggest cyber concern (53%) for global businesses, followed by increasing ransomware attacks (50%), disruption from failure of digital supply chains or cloud/technology service platforms (35%), and increasing malware attacks (28%).
Shortages of skilled workers climbed to second biggest risk in Canada, up from fourth place last year. 
The insurance industry is no stranger to this risk, McNulty observed.  
"What's happening with our clients is the exact same thing that's happening with us," he said. "We haven't upskilled and trained at the same speed with which people have been retiring." 
While many senior employees have begun to retire, McNulty said junior employees missed out on the conventional in-office experience and opportunities to be organically upskilled in-person due to the pandemic. 
This shortage of skilled talent also has cyber risk consequences. The number of unfilled cybersecurity jobs worldwide grew 350% between 2013 and 2021 to 3.5 million, according to Cybersecurity Ventures figures, quoted in the Risk Barometer.  
For the insurance sector, relief may come in the form of external and international hires, McNulty said. "We're looking outside of insurance to hire people," he said. "Those talents are now coming from the industries that we insure, so that's power generation or mining and heavy manufacturing." 
Globally, the skilled worker shortage only placed 8th among survey respondents.  
Rounding out Canada's top three risks is climate change. In the same vein, natural catastrophes placed fourth (tied with business interruption, the previous year's top risk, and macroeconomic development — previously unranked).  
Major events, such as Hurricane Fiona, may have brought natcat and climate change risk to the forefront of Canadian's concerns, said McNulty.  
Those events typically have a bigger impact on personal lines and small businesses rather than the heavy commercial sector, he suggested. "We insure businesses [with] a lot more concrete and steel [buildings] that are more resilient to natcats." 
For the rest of the globe, climate change ranked seventh (down from last year's 6th place), while natcats ranked sixth (down from 3rd). 
"[The fall] is driven in part by the perception that, for many, there are more pressing developments to deal with on the risk landscape, such as economic and geopolitical uncertainty," read the Risk Barometer report.  
In Canada, however, insurers may consider alternative risk mechanisms when finding natcat capacity for their clients, McNulty said. "You can spin out the natcat perils [like wind, flood, earthquake] and place those with a separate policy.  
"You're effectively taking what is a conventional all risk policy — which covers fire, theft, water damage, and so on — and having those perils insured one way, and then the natural catastrophe perils insured through a different mechanism."  
 Feature image by iStock.com/ridvan_celik