What insurers pay to repair EVs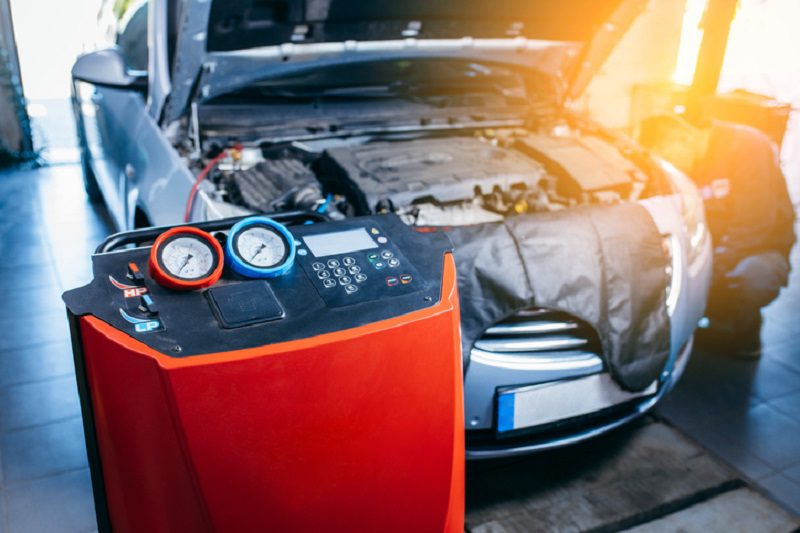 Although electric vehicles in Canada cost an average of $1,328 more to repair than vehicles with internal combustion engines (ICE), EVs are less likely to be written off as a total loss, says a Mitchell report.
The cost of the average EV repair in Canada increased from about $5,500 in 2020 Q1 to about $6,000 in 2023 Q2, peaking at just under $7,000 last quarter, says the report, Plugged-In: EV Collision Insights Q2 2023.
But EV repair severity increases for Tesla vehicles, which cost an average of $1,600 more to repair than ICE vehicles. The average cost of repairing a Tesla EV peaked at more than $7,000 in the first quarter of this year, and has fallen to roughly $6,000 in the second quarter.
Tesla, the largest EV manufacturer in the world, has more or less cornered the EV market share in Canada, producing 70.67% of EV cars sold in the country – up from 67.87% in the first quarter.
In Canada, three out of the Top 5 electric vehicles repaired are Tesla models. Tesla Model 3 is the most frequently repaired model in Canada, accounting for 42% of EV models repaired. Tesla Model Y is second at about 20%. The Nissan Leaf (5.9%) and the Hyundai Kona EV (5.9%) take up the Top 3 and 4 spots, respectively, and Tesla's new Model S accounts for roughly 4% of EV repairs.
EVs are more likely than ICE vehicles to use Original Equipment Manufacturer (OEM) parts, which suggests one reason why EVs cost more to repair. (OEM parts are generally more expensive than used replacement parts.) Almost ninety-one per cent of an EV uses OEM parts, the Mitchell report shows, whereas 66.5% of ICE vehicles use OEM parts.
That said, the percentage of parts repaired in EVs (13.5%) is lower than the percentage of parts repaired in ICE vehicles (19.2%).
Related: Why claims frequency is trending for electric vehicles
Although they may be more expensive to repair, EVs are also less likely to be written off as a total loss, Mitchell data show.
"Analysis of [2023 Q2] claims data shows that EVs tend to be designated non-drivable at a lower frequency than their [ICE] counterparts," the Mitchell report states. "In 2023 Q2, only 10.31% of EVs were classified as non-drivable compared to 13.11% of ICE vehicles.
"The relative lack of moving parts means that an EV's critical powertrain is less likely to be compromised during an accident. While certain ADAS [Advanced Drivers Assistance Systems] components may be disrupted due to an advanced level of interconnectivity, the vehicle still has a higher likelihood of remaining drivable."
But this advantage depends on where the vehicle is damaged. "EVs are…more apt to be considered non-drivable after a rear-end impact (10.87%) than ICE automobiles (9.72%)," the report says. "This is primarily due to the presence of powertrain components in the rear of the vehicle — such as an electric motor — that are lacking in ICE automobile design."
Insurers want to keep repair cycle times down to reduce the amount they pay for insureds' rental cars. On average, however, EVs take about half an hour longer to refinish than ICE vehicles. It takes an average of 8.51 hours to refinish an EV, as opposed to 8.02 hours for an ICE vehicle, Mitchell data shows.
Clearly, Canadians are early converts to EVs. Among the three top North American EV markets based on repairable claims frequency, B.C. (5.2% market share) ranks first and Quebec (3.1%) is third. California is second largest at 4.3%.
Feature image courtesy of iStock.com/Andrey Grigoriev