B.C. sets up climate emergency task force amid wildfire crisis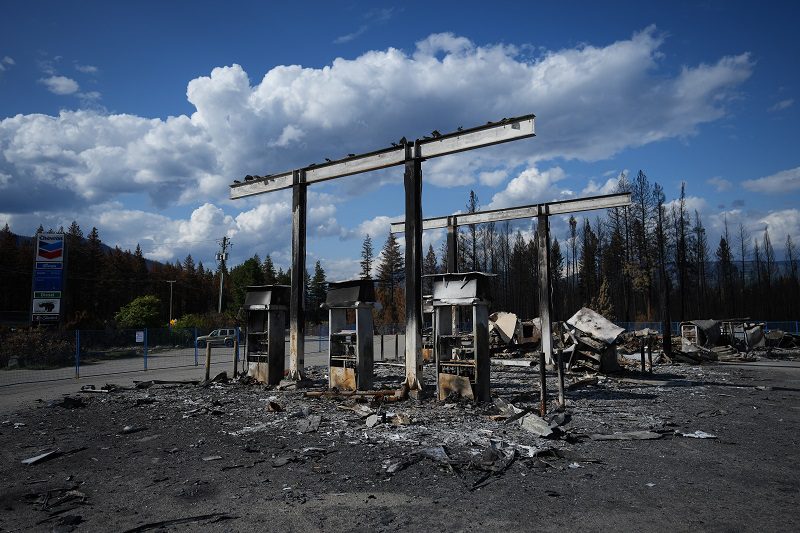 VANCOUVER – British Columbia Premier David Eby says he's launching an expert task force into wildfires, drought and heat emergencies that have hammered the province.
Eby, who's in the B.C. Interior touring wildfire zones, says the province is still focused on the fire battle, but it also needs to improve prevention and response measures.
That's in the face of what he calls "near constant emergencies" as a result of climate change.
He says in a statement that the task force will advise on volunteer recruitment, work with First Nations and front line workers and provide ways to make support for evacuees more accessible.
Eby says special attention will be given to improving timely access to emergency funds and accommodation.
Eby's tour of the Interior comes as the British Columbia Wildfire Service says several fires in central and northwestern parts of the province have flared up, prompting expanded evacuation orders or alerts in several areas.
The Regional District of Bulkley-Nechako and Saik'uz First Nation expanded an evacuation order Sunday for a rural area south of Vanderhoof that stretches from the north side of Tatuk Lake to encompass all of Finger Lake and surrounding Indigenous communities.
Strong winds were blamed for fanning the out-of-control Tatuk blaze, which is ranked as one of B.C.'s 14 fires of note, meaning it is highly visible for threatens public safety.
The Regional District of Bulkley-Nechako also expanded an evacuation alert for part of the northeast flank of the North Lucas Lake blaze, 70 kilometres southwest of Vanderhoof, while the Fraser-Fort George Regional District added an evacuation alert to an area north of Prince George threatened by the 147-square kilometre Great Beaver Lake Fire.
The North Lucas Lake and Great Beaver Lake fires, both sparked in the first 10 days of July, remain out of control and listed as fires of note.
Windy conditions also caused flare-ups of several other central interior fires, including the nine-square kilometre Peacock Creek fire south of Houston, one of more than 400 active wildfires in the province, but the wildfire service said the latest surge of the South Peacock blaze was within containment lines.
In the Kamloops Fire Centre where Eby and Emergency Management Minister Bowinn Ma were visiting Monday, more than 1,900 square kilometres have burned this season after lightening sparked blazes across the region.
Officials in the Okanagan said Sunday that they weren't expecting to lift any evacuation orders or alerts related to the out-of-control McDougall Creek wildfire.
In an update Sunday, Central Okanagan Emergency Operations said hundreds of properties remain evacuated, including 122 in the hard-hit city of West Kelowna.
Properties still under evacuation orders due to the blaze "are more remote, topographically challenging and/or close to active wildfire areas," it added.
Meanwhile, BC Hydro crews were still working to replace more than 400 power poles and other infrastructure damaged by flames, including 27 kilometres of power lines and dozens of pieces of equipment.
A statement from the power authority said other efforts are underway to make evacuated areas safe for returning residents, including restoring gas and water services, and removing problem trees and other hazards.
Feature image: A gas station that was destroyed by the Bush Creek East wildfire is seen in Squilax, B.C., on Wednesday, September 6, 2023. THE CANADIAN PRESS/Darryl Dyck