Who's at fault when AI's driving a cargo ship?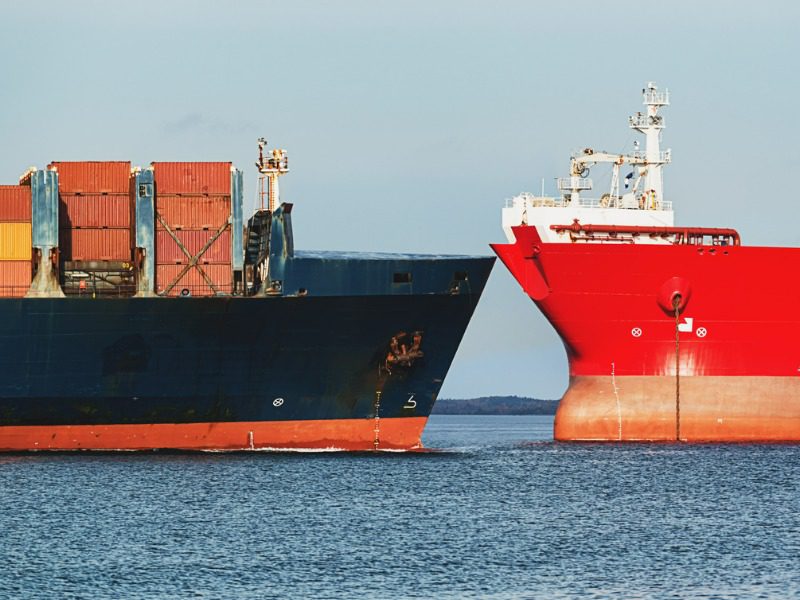 It's 2035 and a maritime court has convened to determine who's at fault when a seagoing vessel made an error in passage planning – a safety exercise that maps a voyage from start to finish, including harbour navigation and docking.
Good passage planning helps ships reduce insurance losses by avoiding collisions, groundings and other incidents that damage cargo and the vessels themselves.
Standing in the court's witness dock, where judges are accustomed to seeing sea captains or marine engineers, is a software engineer.
That scenario was described by Sir Nigel Teare, chairman of the Association of Average Adjusters, which promotes professional principles in the adjustment of marine claims, during a recent speech in London.
He raised questions about how passage planning would be evaluated in an era when cargo ships are controlled by operators stationed on-shore, or by computers on board vessels.
Such ships, called maritime autonomous surface ships (MASS), are still uncommon but their development is being watched by the International Maritime Organization to determine how collision regulations and other rules might apply to autonomous ships. A non-mandatory MASS code is expected sometime in 2024, he said.
Currently, all seagoing vessels require passage plans and Teare noted there's no reason to think MASS would be exempt.
"Such plans may in the future be produced by a computer," he said. "What if the reason that a passage plan is defective lies in a defect in the software purchased by the owner?"
In such cases, he said, expert testimony from software engineers would help establish the nature of a defect and whether it "could and should reasonably have been discovered by the owner or whether it was simply a mistake by the artificial intelligence of the computer."
Teare suggested it's possible a judge examining an accident would determine a vessel's owner had not committed a breach of due diligence because the defect came about when the ship was not under their control.
"The focus will be on the question whether the owner, once he was in possession of the software, should have appreciated, by careful and skilled monitoring of the software, that it was not in a fit condition for its purpose," Teare added. "If his monitoring were negligent then there will have been a failure to exercise due diligence.
"I suspect that it will be difficult to establish negligence of this nature."
What's more, the use of electronic charts won't eliminate the need for proper passage plans, because they're required for a vessel to be considered seaworthy.
"What will become important will be the training of navigational officers in the art of passage planning when using electronic charts," he said.
For example, the U.K. government's Marine Accident Investigation Branch has asked that navigating officers not rely solely on data embedded in computer-based systems. Instead, they should consult sailing directions and notices to mariners just as they would when using paper charts.
"It is…possible that the introduction of electronic charts will give rise to more, not fewer, complaints of poor passage planning," Teare said. "The debate in the future is more likely to concern the adequacy of the plan on the electronic chart, the significance of any defects and the adequacy of the training of officers to use electronic charts safely."
Feature image by iStock.com/shaunl