Your Guide to Number Plate Retention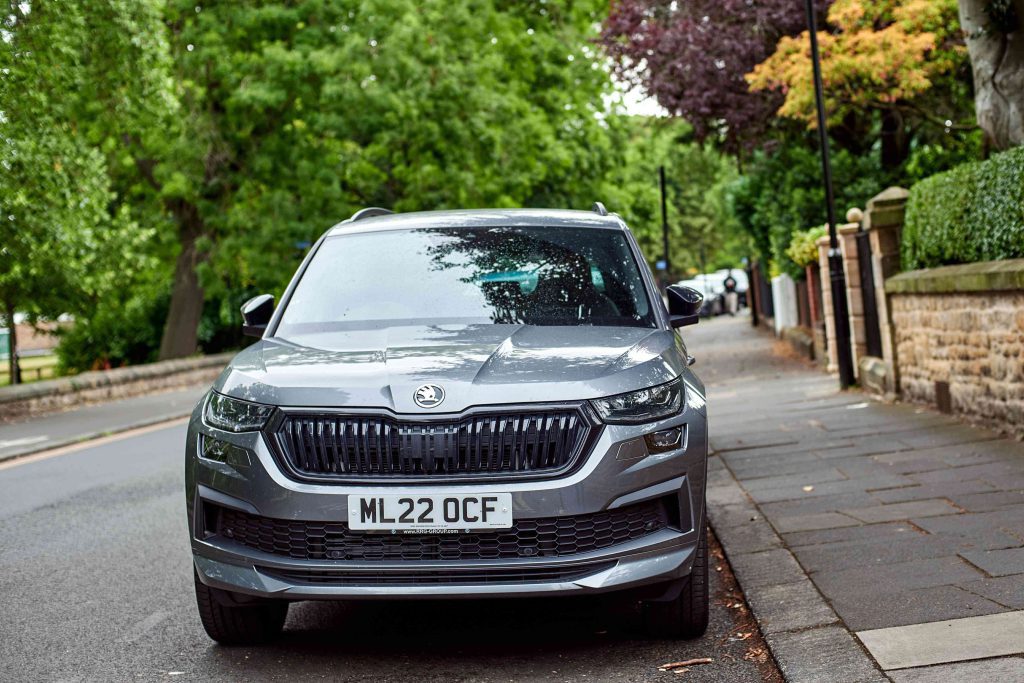 Buying a personalised number plate and want to keep your old one? Or maybe you're selling your car and want to keep your personal plates for your new vehicle? Whatever your reasons, we have everything you need to know about number plate retention.
To keep a number plate you're not currently using, your vehicle has to meet a few basic requirements. You'll then need to contact the DVLA (Driver and Vehicle Licensing Agency) so it can update its records.
The good news is, this is all pretty simple. And it can be done either online or by post. Let's find out more.
What is plate retention?
Number plate retention is just what it sounds like – keeping a number plate for your vehicle. There are a number of reasons you might want to do this:
To retain a private plate when you buy a new car. Private number plates are, by definition, personal to you. And they can be very expensive. So if you're changing your vehicle, you'll want to be able to use your private plate on your new motor. To keep a private plate from a car that's been written off. If you've had an accident and your car has been written off, you'll want to keep a personal plate. (Note that you need to let your insurance company know promptly that you want to do this, or you'll lose it.)To keep a private plate as a souvenir. Sometimes you may want to put a private plate on retention without putting it on another car just yet.
If you're buying or have received a personal plate as a gift, you may also want to keep your original plates for when you sell your car. The process here is a bit different. Skip ahead if that's what you want to do.
What are the rules around number plate retention?
In most cases, the DVLA will agree to requests to retain a number plate. But the car involved will need to meet certain requirements. Those are:
It must be registered with the DVLA. It must have been taxed or declared off the road (using a Statutory Off-Road Notification, also known as a SORN) continuously for the last five years. And it must be either taxed or SORN now.It must be a kind of vehicle that's tested using either an MOT or an HGV test. Note that if it's a classic car that's usually exempt from MOTs, it will still need an MOT certificate.It must be capable of starting and moving under its own power.It must be available for inspection if required by the DVLA.
It's also worth noting that some number plates can't be transferred from one vehicle to another. That's the case for any plate that starts with a "Q". These plates are usually used for kit cars or those that have been heavily modified. Your vehicle's log book will include a note if your plate is non-transferable.
Can I put a number plate on retention online?
To start the process, you'll need to provide some information to the DVLA. Number plate retention can usually be done online, and in fact, this is the easiest option. The exception is if you're not the registered keeper of the vehicle. In that case, you'll need to apply by post.
Assuming you are the registered keeper, get your vehicle's logbook, and go to the gov.uk website.
The website will take you through the process step by step. You'll need a few pieces of information to complete the form:
The registration number of the vehicle you're removing the plate fromThe 11-digit number document reference number from your logbook (find it on the left-hand side of the first page, about halfway down)Your postcode — remember, you need to be the registered keeper to apply online, so this will need to match the postcode in the logbook.
You'll also need to pay a fee of £80, so you'll need a credit or debit card to make the payment.
The service is available from Monday to Friday, 7 am to 7 pm. Be aware that as soon as you've completed the form, the registration will be removed from the vehicle.
Can I apply for number plate retention by post?
You can also complete your application and send it by post. The fee of £80 is the same whatever approach you take.
You'll still need to go to the gov.uk website to download the form – the one you want is V317. And you'll still need your vehicle's logbook to complete the relevant details.
You can also use this form to change the ownership of a registration number. And if you want to, you can authorise a car dealer to receive documents and correspondence on your behalf.
When the form is completed, you'll need to send it to the DVLA together with:
The vehicle's logbook (this must be the original, not a copy)A cheque, banker's draft or postal order for £80 made payable to "DVLA Swansea".
If you need to tax the vehicle at the same time, you'll also need to send the MOT certificate, payment for the full amount of tax, and a completed V10 form. The address to send everything to is on the V317 form.
How do I retain my original number plate?
You don't need to apply for number plate retention to keep the plates your vehicle was originally registered with. When you buy or receive a private plate, you'll need to contact the DVLA to assign it to your vehicle. You can do this online or by post, and there's no charge.
When your private plate is assigned to your vehicle, the original registration will automatically be retained. You can keep the original number plates too. When you apply to take off the private number, the registration will automatically revert to the original number.
The DVLA will send you a new logbook with the new registration. That can take between four and six weeks to arrive. But if you haven't received it after four weeks, contact the DVLA. If it hasn't arrived after six weeks and you haven't already told them, you'll have to pay £25 for a replacement.
Remember to tell your insurance company about your new registration number. And update it on any automatic payment schemes you're registered with (like the London Congestion Charge). If you forget, you may have to pay a penalty charge if you enter the charging zone. 
What happens after I've applied?
The process is slightly different depending on whether you've applied for number plate retention online or by post.
If you've applied online, you'll know straight away if your application has been successful. The registration will be removed from the vehicle immediately. If you've applied by post, you'll need to wait for confirmation from the DVLA.
Either way, you'll receive a replacement logbook (VC5 document) in the post. That can take from four to six weeks. It will show the registration number that's been issued to replace the one you've retained. (If you've removed a private plate, the vehicle will revert to its original registration.)
You'll also receive a V778 retention document. This allows you to keep the previous number plate for up to ten years. Keep it safe — you'll need it when you want to use the plate again. If you taxed the vehicle at the same time, your MOT certificate will be returned to you too.
How long does a retention number plate last?
The V778 document gives you the right to keep your number plate for ten years. Older V778 documents issued before 2015 expire more quickly, so check the date on the paperwork. 
The number plate retention can be renewed for longer than this if required. You'll need to do this before it expires. Once it's gone, it's gone for good! 
But you can't apply too early either. You'll need to submit your application 28 days or less before your V778 expires. You can find out more about the process on the gov.uk website.
Number plate retention: the key points
Number plate retention is an easy way to keep your personal plates for future use. You can apply online or by post, and it costs £80.
If you've got a new personal plate and want to retain your original plates, there's no charge. The original registration will be retained automatically and reassigned to the vehicle when you apply to remove your personal plate.
Also read:
SORN my car: How to declare your vehicle as off the road
Are your 2021 number plates legal?
Car tax: How do car tax bands work?