3 signs you're about to buy too much life insurance
It might seem odd for a life insurance agency to suggest that you might be about to buy too much life insurance. In fact, you might have opened this article thinking that the first point would be that it's impossible to buy too much life insurance. But it's true — it is, indeed, possible to purchase too much life insurance, and doing so can put a strain on your household finances.
If any of the following apply to you, you might be about to purchase too much life insurance.
In this article:
1. Your term is too long
One of the first signs that you're about to buy too much life insurance is when your term is too long for your needs. Your ideal term length often aligns with specific milestones, such as when your children reach adulthood, you pay off your mortgage, or you plan to retire. If the term for your life insurance policy extends well beyond these milestones, it may indicate that you're about to buy more life insurance than you need while overpaying for your peace of mind.
Thinking about your unique goals and why you're buying life insurance in the first place can make it easier to avoid buying more coverage than you need. Take into account your financial responsibilities and obligations that require life insurance coverage. For example, if you have young children, you may need coverage until they are financially independent or have completed their education. If the term for your policy extends far beyond these anticipated needs, it could be a sign of excessive coverage.
Some people also purchase life insurance to protect their ownership of a specific asset. For example, imagine that you have a mortgage with $150,000 left on the balance of the loan. If you're the primary breadwinner in your household, your spouse could have trouble making payments if you die with a number of years still left on your mortgage. But once that mortgage is paid off, your financial obligations will be reduced, often significantly.
Circumstances change over time, so it's crucial to periodically reassess your life insurance needs. By conducting regular evaluations, you can adjust your coverage to match your evolving financial responsibilities. If you fail to review and update your policy, you may end up with coverage that exceeds your current needs — and less flexibility in your household budget.
2. Your death benefit is too high
When you shop for life insurance, it can sometimes be tempting to opt for the highest death benefit available to you. But that's how some people end up buying much more life insurance than their beneficiaries are likely to need. This can end up in missed payments, which is worse in the end than having no coverage, because you lose money on years' worth of premium payments.
When you're considering life insurance, it's crucial to evaluate your actual financial needs and avoid purchasing a death benefit that exceeds what is necessary. A common rule of thumb is to aim for coverage that is around five to 10 times your annual salary. While this rule of thumb can vary depending on your individual circumstances, buying a death benefit that's significantly higher than what you need may result in unnecessarily high premiums.
Assess your existing savings, investments, and other assets that can serve as a financial safety net for your loved ones. If you already have significant savings or assets that can provide support in the event of your death, you might not need as high a death benefit. Evaluating your existing financial resources can help you avoid buying more life insurance than necessary.
Striking a balance between the affordability of your life insurance premium and your desired coverage amount is essential. While it's important to provide financial protection for your loved ones, it should not come at the cost of exceeding your budget. Consider your current and future financial obligations and choose a death benefit that provides adequate coverage without compromising your ability to meet other financial goals, such as saving for retirement or paying off your debt.
3. You're buying the wrong type of coverage
There are two major types of life insurance you can choose from. The first is term life insurance, which provides coverage for a specific length of time, such as 10, 20, or 30 years, and offers a death benefit if the insured individual dies during the term. Term life insurance is generally more affordable, because it usually covers the years when you're relatively young, and typically healthier.
Permanent life insurance, including whole life insurance, provides lifelong coverage with premiums that are often significantly higher. It includes a death benefit as well as a cash-value component that grows over time, allowing for potential withdrawals or loans against the policy. Depending on your financial position and priorities, you might end up paying for additional financial components that you do not need or care about.
It's essential to evaluate whether the additional cost of these features aligns with your actual needs and financial goals. In many cases, you can achieve your insurance objectives by opting for more affordable term life insurance and investing the cost savings elsewhere, such as a retirement account.
You might also like
You budget online. You invest online. Why not apply for your life insurance online?
Read more
How much life insurance do I need?
Overall, the most important thing to remember is to buy the right amount of life insurance for the life that you currently lead — not the life that you wish you had. While a million-dollar life insurance payout sounds appealing, it will come at an active monthly cost. A term life insurance policy with a reasonable death benefit provides you with peace of mind while also leaving you with additional funds to invest for retirement, cover your debt, and enjoy your day-to-day life.
And while it might require some paperwork, know that, if you discover that you've already purchased too much life insurance, most insurers will let you reduce your life insurance coverage without having to start over from scratch.
Not sure how much life insurance you need? Start with a free online life insurance calculator. From there, you can get a quote for a Haven Term policy from Haven Life, and begin your journey toward peace of mind today.
Our editorial policy
Haven Life is a customer-centric life insurance agency that's backed and wholly owned by Massachusetts Mutual Life Insurance Company (MassMutual). We believe navigating decisions about life insurance, your personal finances and overall wellness can be refreshingly simple.
Our editorial policy
Haven Life is a customer centric life insurance agency that's backed and wholly owned by Massachusetts Mutual Life Insurance Company (MassMutual). We believe navigating decisions about life insurance, your personal finances and overall wellness can be refreshingly simple.
Our content is created for educational purposes only. Haven Life does not endorse the companies, products, services or strategies discussed here, but we hope they can make your life a little less hard if they are a fit for your situation.
Haven Life is not authorized to give tax, legal or investment advice. This material is not intended to provide, and should not be relied on for tax, legal, or investment advice. Individuals are encouraged to seed advice from their own tax or legal counsel.
Read more
Our disclosures
Haven Term is a Term Life Insurance Policy (DTC and ICC17DTC in certain states, including NC) issued by Massachusetts Mutual Life Insurance Company (MassMutual), Springfield, MA 01111-0001 and offered exclusively through Haven Life Insurance Agency, LLC. In NY, Haven Term is DTC-NY 1017. In CA, Haven Term is DTC-CA 042017. Haven Term Simplified is a Simplified Issue Term Life Insurance Policy (ICC19PCM-SI 0819 in certain states, including NC) issued by the C.M. Life Insurance Company, Enfield, CT 06082. Policy and rider form numbers and features may vary by state and may not be available in all states. Our Agency license number in California is OK71922 and in Arkansas 100139527.
MassMutual is rated by A.M. Best Company as A++ (Superior; Top category of 15). The rating is as of Aril 1, 2020 and is subject to change. MassMutual has received different ratings from other rating agencies.
Haven Life Plus (Plus) is the marketing name for the Plus rider, which is included as part of the Haven Term policy and offers access to additional services and benefits at no cost or at a discount. The rider is not available in every state and is subject to change at any time. Neither Haven Life nor MassMutual are responsible for the provision of the benefits and services made accessible under the Plus Rider, which are provided by third party vendors (partners). For more information about Haven Life Plus, please visit: https://havenlife.com/plus
Read our disclosures
You might also like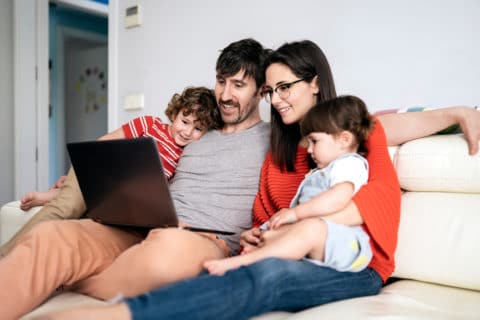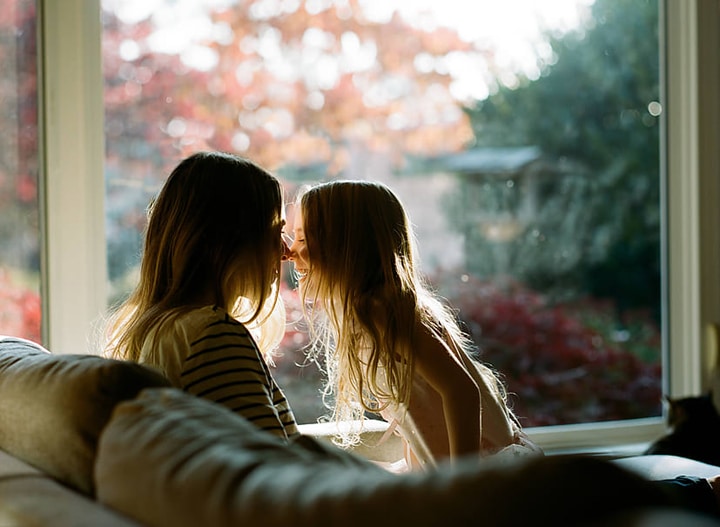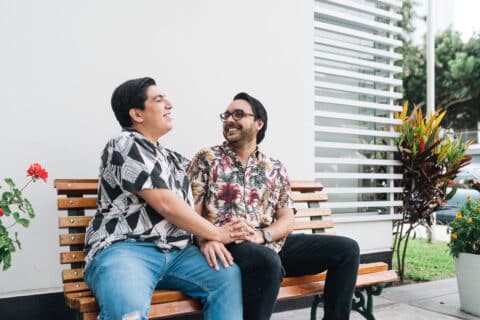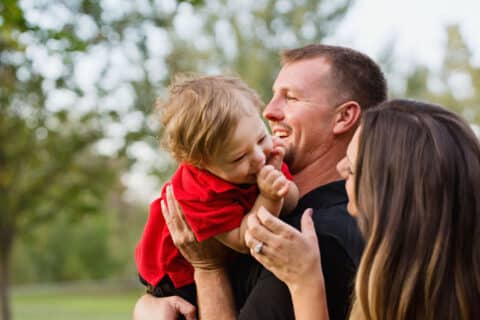 Get our most-read stories, twice a month
The ease of the process and speed in getting my application approved was terrific. Highly recommend using them for your insurance needs.
Life insurance is an industry that seems stuck in the past – things like completing an application, filling out paperwork, scheduling medical exams, etc. are not handled online at many companies. At Haven Life all of this can be done and tracked online, and I hope that others in the industry will follow suit. Other positives include that pricing was competitive and easily available through an easy online quote. It was also possible to adjust the specifics of the policy throughout the process, even after underwriting was complete – changing my mind on one small detail did not require restarting the process. The underwriting process proceeded quickly. I was easily able to gain access to my lab results online. Etc. The process was easy at every step.
5 STARS!⭐️ ⭐️⭐️⭐️⭐️ They made everything simple, seamless and positive.
Simple process, fast approval with out any exam.
Cheapest we could find, simple application, didn't require a health screening since I'd had a recent physical. Quick answers from customer service both times I had questions for them.