GOP Threatens Social Security, Medicare Cuts in Debt Ceiling Fight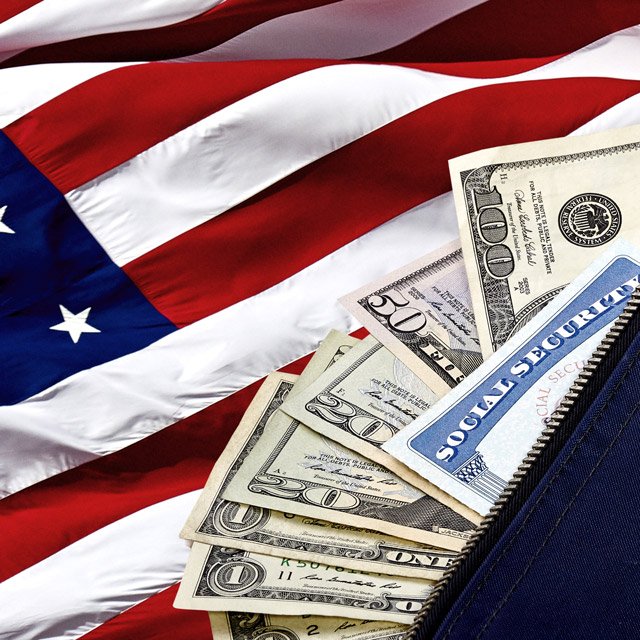 Today's Medicare beneficiaries "are already struggling to deal with costs and trying to figure out choices under our current system," she continued.
"The plans would significantly reduce Social Security benefits, and increase out of pocket spending for Medicare compared to current benefits," Johnson added.
Johnson notes in a recent blog post that "the chance of problems affecting the timely funding of Social Security benefits appears to be growing this year," as the Republican majority in the House "pushed through a new set of rules which would make it harder to raise the federal debt limit without corresponding spending cuts."
That includes rules, Johnson wrote, "that would complicate the consideration of legislation that would increase mandatory spending without cuts."
Mandatory spending, Johnson said, "provides the funding for Social Security, Medicare, and other safety net programs. A supermajority or 290 votes out of 435 would be required in the House of Representatives to raise taxes. This increases the possibility of a confrontation over raising the debt limit and demands to cut Social Security benefits."
Further, Johnson writes, "It would also increase the chance that payment of Social Security benefits may be delayed or raise the risk that benefits might not be paid in full, should lawmakers stalemate over a budget agreement."
Max Richtman, president and CEO of the National Committee to Preserve Social Security and Medicare, sent a letter to Senate and House leaders Monday.
"It is essential that Congress take up and pass 'clean' debt limit legislation, not only to protect our nation's economy, but also to prevent the risk of significant economic harm specifically to over 65 million Americans who receive benefits through the Social Security program and the 63 million beneficiaries who receive health care through Medicare," Richtman told the lawmakers.
Richtman noted in a recent op-ed for The Hill that Republicans now "chair the powerful House Ways and Means and Budget committees, which have tremendous influence over Social Security and Medicare policy."
Fortunately, Richtman wrote, "a majority Democratic Senate and President Biden have the power to block major legislation to cut or undermine Social Security and Medicare. But they may be under tremendous pressure from the GOP to make concessions during debt ceiling and budget negotiations."
Valliere agrees, stating in his Wednesday Capitol Insights briefing that "Biden can bash away at the GOP's consideration of Social Security cuts, which will not pass (neither will a VAT tax)."
The consumption tax is "another risky gambit" for Republicans, Valliere writes, adding that analysts believe such a tax "would benefit wealthy taxpayers and disproportionally hurt middle and lower class taxpayers." He concludes that debating a consumption tax will give Democrats "another juicy target."