Here's Why RIAs Should Add Banking Services: Flourish CEO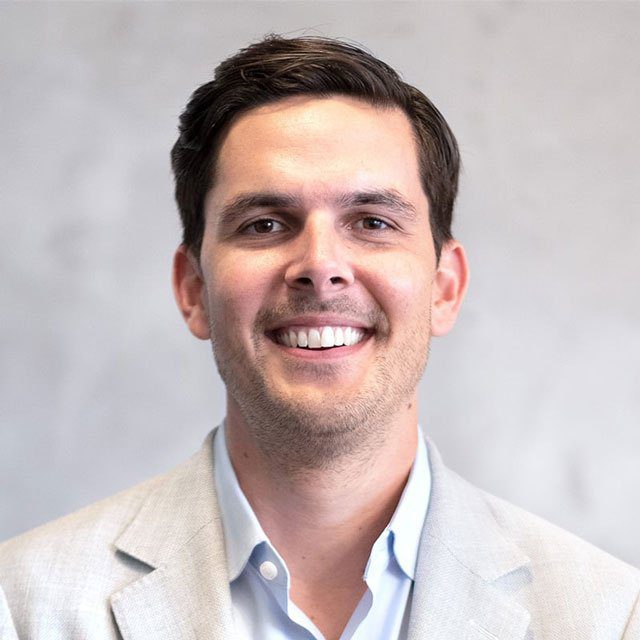 Independent registered investment advisors should offer products to defend against wirehouses and robo-advisors who are "looking to steal their clients by offering banking solutions to get a foothold," says Max Lane, CEO of Flourish, a technology platform that is a subsidiary of MassMutual.
RIAs are "facing stiff competition from wirehouses" who are "using their core banking products as lead generation into the wealth management division," Lane contends.
To counter that move, Flourish, which provides RIAs with tools designed to serve clients holistically, is offering banking-like products, such as a cash management brokerage account, Flourish Cash, that "puts clients' [money sitting on the sidelines] within the RIA's purview," Lane says.
This allows RIAs to "gather net assets from their existing clients" to, eventually, invest.
Cash balances in Flourish Cash are "swept from the brokerage account to deposit account(s) at one or more third-party banks," according to Flourish disclosures.
The firm works with more than 600 independent RIA firms that manage a total of more than $1.5 trillion in assets.
This year, the Flourish Cash client base more than doubled to total $3 billion in assets under custody.
Launched in 2018 and based in New York City, Flourish was acquired by MassMutual in 2021.
A year and a half later, Lane, who started out on the international private equity services team at UBS and was with Flourish since its creation in 2017, was appointed CEO.
Ben Cruikshank, former head of Flourish, was named president.
The year of the acquisition, Flourish introduced what Lane describes as "another important tool" with which "to arm advisors": Flourish Crypto.
In the interview, he indicates the extent of his RIA clients' interest in cryptocurrency as well as the broad industry's attitude toward the currency.
ThinkAdvisor recently interviewed Lane, who was speaking by phone from Boston.
He is closemouthed about the next product from Flourish but revealed where it sees "the biggest opportunity" and specifically that it is "closely looking at the insurance" category.
"Insurance is a big category where RIAs don't have great solutions to best serve their clients," says Lane, who runs an organization owned by the life insurer ranked No. 1 in innovation on Fortune's Most Admired Companies list for 2023.
Here are excerpts from our interview:
THINKADVISOR: You describe Flourish Cash as a held-away cash management solution for independent RIAs and their clients. What advantages and benefits does it bring to advisors?
MAX LANE: Our mission is for RIAs to holistically serve their clients, and [part of that is to] offer banking-like products because they're facing stiff competition from wirehouses and robos that are looking to steal their clients by offering banking solutions to get a foothold with these clients.
How widespread is this?
We've seen these common strategies to acquire customers and eventually steal clients from RIAs.
[In 2021] Merrill Lynch announced that they're [banning trainee advisors] from cold calling. They said they're going to get all their leads from [owner] Bank of America [or from LinkedIn].
So wirehouses, [ML for example], are really using their core banking products as lead generation into the wealth management division.
Why don't independent RIAs create banking-like products themselves instead of getting them from firms like yours?
Independent RIAs aren't affiliated with large institutions like a wirehouse, bank or insurance company is. They hang out their own shingle.
They don't have the same resources as the big wirehouses when it comes to the amount of product they can offer.
Nor do they have the war chest to invest in technology, like [venture capital-backed] robos, which are also increasingly looking at banking-like products.
So independent RIAs need a partner like Flourish to help bring them these tools to make sure clients are getting a full-service advisor — and that the RIAs aren't leaving themselves open for an opportunity for strong competitors like the wirehouses and robos.
Tell me more about Flourish Cash's features.
It was built to arm RIAs with a held-away cash solution that they could bring to their end clients to help them earn higher yields and get higher FDIC insurance.
After Labor Day, our highest yield is expected to go up to 5%, and the FDIC insurance coverage we'll be offering will be $2.5 million for individual and business accounts, and $5 million for joint accounts.
What's the upshot for the advisors?
A big part of what Flourish is trying to do is put more end-client assets within the RIAs' purview to deliver holistic planning.
As they uncover this cash, over time they can have conversations with clients, and slowly, some of that money from bank accounts will make its way into the portfolio.
So advisors are really gathering net assets from their existing clients.