How Rich Is the Supreme Court?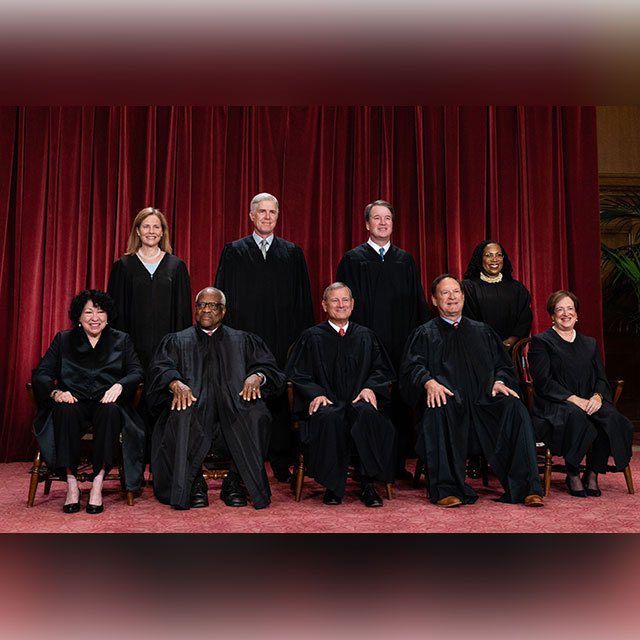 Roberts also owns individual stocks in telecom company Charter Communications and lab equipment firm Thermo Fischer Scientific Inc. His house in Chevy Chase, Md. is not included in his disclosures, but the property is valued at around $2,203,800, according estimates by real estate marketplace company Zillow.
Justice Brett Kavanaugh by far reported the least in assets. Kavanaugh, who has spent most of his career in government service, reported assets between $15,000 and $65,000. Bugt he may be worth more because of the loopholes in the disclosure rules, which do not require him to disclose federal retirement plans or his property. His home, a half-mile away from Roberts's in Chevy Chase, is worth about $1.7 million, according to Zillow.
Justice Samuel Alito reported assets worth between $2.9 and $7.4 million, including dozens of individual stocks. As a result, he had to recuse himself from seven cases last year and two already this year.
Alito's stake in pharmaceutical company Johnson & Johnson forced him to recuse from a landmark case involving women who say they developed ovarian cancer due to the company's talc products.
In 2008, Alito had to recuse himself from a case in which the court cut the punitive damage award against Exxon Mobil Corp. for the 1989 Valdez oil spill to $507.5 million from $2.5 billion. Alito's absence left the court evenly split on a separate Exxon argument that might have wiped out the entire award. Alito or his wife sold between $100,000 and $250,000 worth of Exxon stock in 2015.
Alito's ownership of individual company stocks is not unique on the bench. Roberts also owns individual stocks, disclosures show. Like Alito, he has had to recuse himself from cases in which he had a financial interest.
Several of the justices are landlords, according to their financial disclosures. Justice Elena Kagan earned between $1,000 and $2,500 in rental income from a Washington property in 2021. Sonia Sotomayor rents out a New York property, valued somewhere between $1 million and $5 million, for somewhere between $15,000 and $50,000 a year. The high court last year blocked part of New York's eviction moratorium, siding with a group of landlords over tenants.
The justices collect an income from the Supreme Court, although it's much less than the millions they would all make in private practice. Roberts makes $298,500 annually; the rest make $285,400.
Several of the justices have side gigs as professors. Under the rules, they are only allowed to make about $30,000 from teaching, a common job for the justices to pad their salaries, one that does not involve giving legal advice to any particular parties. (The roughly $30,000 is adjusted slightly for inflation every year.) But there are no specific caps on how much they are allowed to make from book deals.
Barrett collected $425,000 in royalties in 2021 for her book, which has yet to be released. Justice Neil Gorsuch received more than $250,000, Sotomayor collected more than $110,000 and Stephen Breyer, a former justice, got about $8,000. Several of the justices received more than $1 million advances for their book deals, an increasingly common trend among Supreme Court justices.
Richard W. Painter, University of Minnesota Law School professor, served as the chief White House ethics lawyer under President George W. Bush. "We have a court that may be out of touch with America in a whole lot of different ways, and one of those ways is wealth," he said.