What's Behind the Wirehouses' Great Comeback?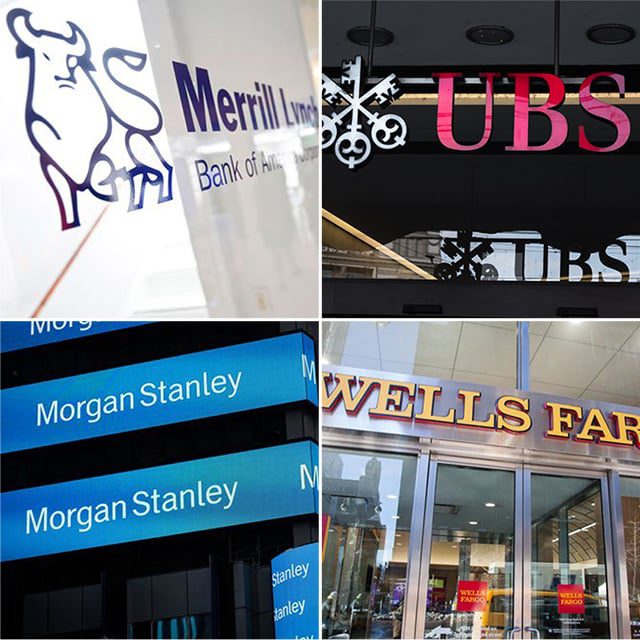 What You Need to Know
The four Wall Street entities all have recently reported record levels of revenues, earnings, assets, new households and financial advisors.
While some wirehouse reps used to complain about being saddled with sales quotas and other targets, this strategy now seems to be working.
These firms also have successfully co-opted the financial planning messages of independent RIAs.
Once given up for dead (or at least nearly comatose) after the Great Financial Crisis of 2007-2008, the big Wall Street wirehouse firms — Merrill, Morgan Stanley, UBS and Wells Fargo — have made nothing short of a miraculous recovery to once again seek dominance of the business of wealth management.
This bold claim of a wirehouse resurgence comes from none other than the big four entities themselves, all recently reporting record levels of revenues, earnings, assets, new households and financial advisors.
In just the first half of this year, Merrill added 26,000 new client relationships, it reported in its latest earnings results — more than a 100% increase over the prior year. It also said it's grown the business for 26 quarters in a row. At the same time, Merrill added nearly 200 additional advisors in the period ending June 30, growing its total advisor headcount to more than 19,000.
That is a far cry from the firm's dance with death and near-bankruptcy after getting caught up in the mortgage-backed securities debacle and subsequent fire sale to the Bank of America. At that time, both advisors and clients were fleeing the Thundering Herd in droves in search of safer pastures, with the industry wondering if the vaunted Merrill Lynch brand could end up in the scrap heap of history.
Meanwhile, Morgan Stanley continues to post record revenues in its wealth division, as well. In that second quarter, the business reported net revenues of $6.7 billion, a 16% increase over a year ago, while adding $89.5 billion in net new assets, which totaled $199 billion in the first half of 2023.
This means Morgan Stanley's net new asset growth for the first two quarters of this year is getting close to that of Charles Schwab's retail brokerage and RIA custody businesses combined — $222.7 billion during the same two quarters.
UBS and Wells Fargo's wealth units have also made inroads in their business results recently while fending off banking and brand-related issues tied to their parent companies.  UBS reported a nearly 90% increase in wealth management revenues, and even the embattled Wells Fargo added new advisors for the first time in years.
Coming off its acquisition of Credit Suisse, UBS is planning to expand its wealth management operations in the Americas by targeting the ultra-high-net-worth market of investors. Over the past three years, the bank's expanded its advisor base in the region by about 25% through the first quarter by focusing on this lucrative demographic group, according to Reuters.