Allianz survey: women have significantly lower financial literacy than men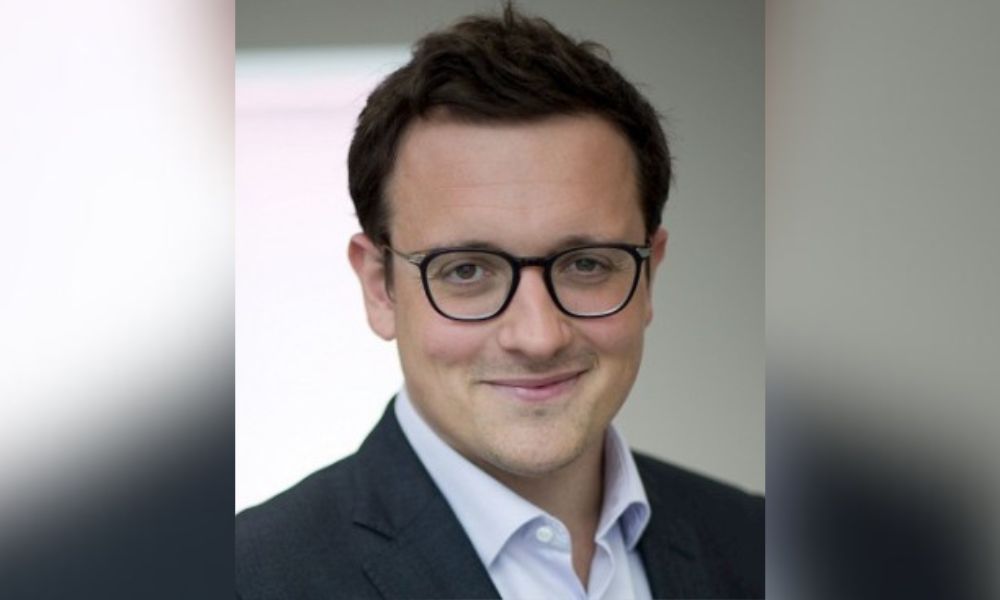 Allianz survey: women have significantly lower financial literacy than men | Insurance Business Australia
Insurance News
Allianz survey: women have significantly lower financial literacy than men
"Low financial literacy really hurts," says expert
Insurance News
By
Daniel Wood
In Australia, women's achievements and participation at all levels of society are likely at an all-time high. The positive signals are unmistakable and indicate a significant culture shift. The Matildas' impressive Women's World Cup Soccer feats that have captured the country's imagination are just one example.
However, the revelations of a recent study go against the run of play in gender progress. Allianz's latest financial literacy report, Playing with a squared ball: the financial literacy gender gap, has important implications for the local insurance industry and how it engages female customers.
The report found that twice the number of Australian women surveyed compared to men exhibited low financial literacy – 34% of women, versus 16% of men.
Ludovic Subran (pictured above) is chief economist at Allianz and one of the authors of the report. He told Insurance Business he was surprised by this gender gap in financial literacy but said it was consistent with previous reports.
Mind the gender gap
"There was a gap of 8.5 percentage points [globally] between men and women with high levels of financial literacy in our survey – it is consistent with previous findings and with literature," said Munich-based Subran. "The key aspect is not to highlight the difference but to get to the source of the problem, the questions circle back to the topic soft skills – like confidence."
In the report, more than three quarters of the Australian women surveyed said they were not confident about their financial situation. This lack of confidence showed in the survey's financial literacy quiz where women were more likely than men to answer "don't know" to questions.
Subran said this was the first time the survey offered the "don't know" option and the answers were indicative of both women's financial ability and also of their confidence levels.
"We find that when given the option of 'I don't know' women disproportionately choose it compared to men," he said. "However, in our previous report – this option was absent – therefore women were forced to pick an option and when they did – it increases the share of women that answer financial literacy-related questions correctly."
The survey found that age was a factor in financial literacy. About 20% of Baby Boomers displayed high financial literacy compared to only 6% of Generation Z.
Low financial literacy "really hurts"
The Allianz study found that, overall, more than one in four Australian men and women lack sufficient skills and knowledge to make sound financial decisions. According to the survey this is costing average households as much as $7,381 every year. 
"Low financial literacy really hurts," said Subran.
He said another surprise for him in the report was how little financial literacy levels had improved since the COVID-19 pandemic. In fact some understandings, he said, had gone backwards.
"What was surprising about the report was how little things changed since the wake of the pandemic," he said. "We were hoping that the experience of living through times of higher-than-usual inflation and the constant coverage of interest rates would increase the understanding amongst the population of purchasing power."
However, Subran said under 60% of the respondents answered this question correctly compared to 65% of the respondents for the previous report.
How do you address financial literacy issues?
The media release accompanying the report said the financial literacy situation globally "urgently needs to be addressed." One of the report's recommendations called for state intervention. IB asked Subran who he thought should be taking the next steps?
"We hope the report is alluring for more segments of the population, not just for policymakers," he said. "However, the report is part of a wider effort to help increase financial literacy and education in vulnerable groups."
Subran said Allianz hopes to use this research to help design financial literacy interventions. He said insurers like Allianz can leverage industry experience to effect change by engaging policymakers and also providing easy public access to this information on their website.
"Also to actually go to the ground and help answer the questions that the population might have in terms of how to start their financial journey and how to organize their finances," said Subran. "We hope to empower the population to seek information, ask questions, discuss issues, get curious and to learn about all the options they have that could improve their financial standing."
In its release, Allianz said it provides an online financial literacy hub and free expert coaching to help people build their financial knowledge.
Internally, Subran said his firm is increasing its financial education efforts so products are easier to understand and better suited to specific groups.
"We are in constant communication with marketing and distribution departments – as well as with the operating entities in the countries we included in our sample," he said.
What can insurance industry stakeholders do to boost financial literacy? Please tell us below
Related Stories
Keep up with the latest news and events
Join our mailing list, it's free!