AXA Commercial strengthens senior team with three new appointments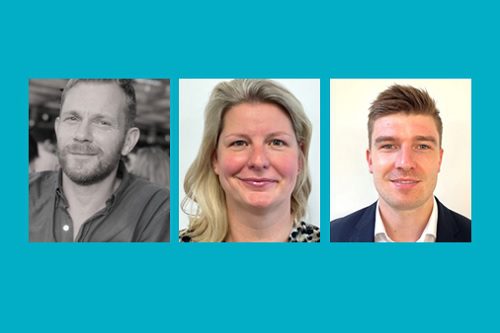 AXA Commercial has appointed Rob Corner (Pictured right) as Regional Director North, Martin Kilshaw (pictured left) as Regional Director South, and Nicola Porter (pictured middle) as Branch Manager, Leeds & Newcastle.
In their new regional director roles, Rob and Martin will jointly lead AXA's branch network through an exciting period of transformation, growing the business through the implementation of a new distribution strategy, a focus on customer service, effective operations, and increasing underwriting capability and expertise.
Rob joins AXA from Allianz, where over his nine-year career he has held various senior market-facing roles, including Managing Director of ABSL (Allianz Broker). Rob has a proven track record in distribution strategy and excellence, with experience in looking after broker relationships with GRP, Towergate, Aon, and a number of networks.
Martin has over 20 years' experience at AXA working in market-facing roles, most recently as Branch Manager, Manchester. In his new role, Martin's focus will be on enhancing broker relationships and distribution strategy across all trading segments, helping create a consistent experience for AXA's broker partners and end customers.
Nicola joins the team from Aviva, where she recently led the Aviva Broker Community team. Nicola is well known to broker partners and has a strong track record in distribution and relationship management, having also held roles at RSA, Towergate, and Broker Network.
Authored by AXA