Fidelity Life's inaugural Career connect graduates enter the industry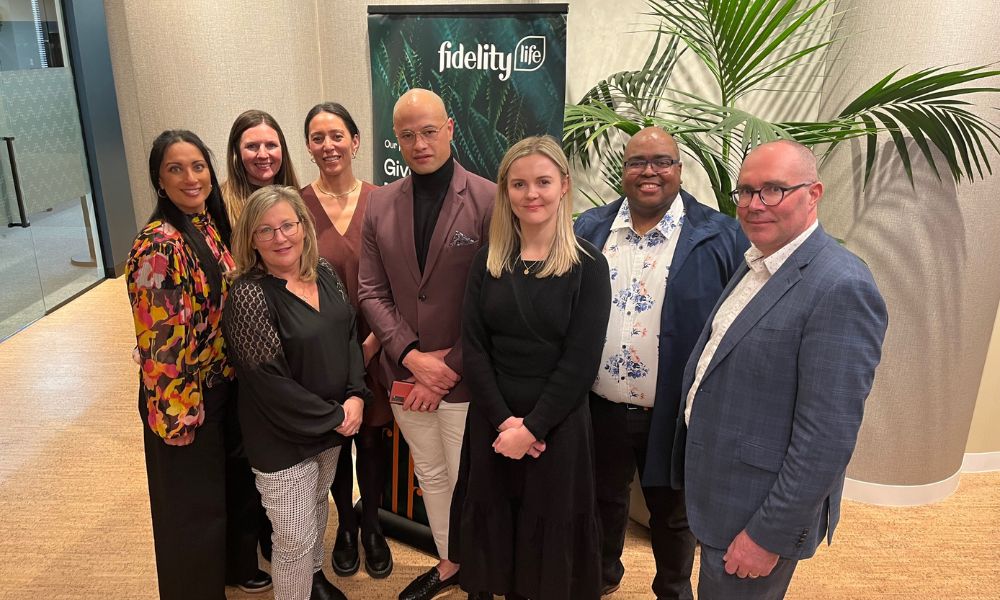 Fidelity Life's inaugural Career connect graduates enter the industry | Insurance Business New Zealand
Insurance News
Fidelity Life's inaugural Career connect graduates enter the industry
Five newcomers walked straight into their roles with financial advice firms
Insurance News
By
Kenneth Araullo
Five graduates from the first batch of Fidelity Life's financial adviser training program Career connect have entered the industry through their new roles in advice businesses across New Zealand.
Last week, the insurer held a graduation ceremony for the 11 graduates of the inaugural program, all of whom received their level 5 certificate in financial services. Fidelity Life senior solutions manager Sarah-may Butterfield said that it was rewarding to see the first group of fully qualified advisers emerge from the program.
"As our July 2023 graduates embark on their new careers as financial advisers, I'm so proud of the dedication and mahi they've put into completing the course," Butterfield said. "Five graduates have already accepted positions, and seven are in discussions with adviser businesses, and it's great to see our vision for Career connect coming to fruition. Our Career connect participants are passionate about upskilling and helping their communities become more financially resilient, and this is evidenced through the fact that most completed the programme while also holding down full-time roles elsewhere."
Stephanie Wilson, one of the program's graduates, was recently appointed as client services manager at Insurance Market Collective, an Auckland advice business. Wilson said that she aims to help her fellow young Kiwis build better financial resilience through more accessible financial advice.
"I applied for Career connect after realising many of my peers didn't have a great handle on their finances nor did they understand how insurance can offer them protection and how financial advice fits into all of that," Wilson said. "Career connect offers such a supportive and encouraging learning environment. I found the added benefit of connecting with potential employers great, as being new to the industry, I felt a bit intimidated. I'm really looking forward to putting the knowledge I've gained into practice, learning how an advice business works and further growing my skill set under an experienced mentor."
New scholars for second intake
In addition to the new graduates, Fidelity Life also announced the seven new scholars for the second intake of Career connect, which commenced last month.

Josh Los'e (Ngāti Maniapoto), Auckland – awarded the Pounamu scholarship (outstanding Māori applicant)
Nimmi Valia, Auckland – awarded the Kōwhai scholarship (outstanding Pasifika applicant)
Naveen Bhatia, Glenbrook – awarded the Rangi Po scholarship (outstanding applicant from other under-represented communities in the financial services)
Kiri Venkatesh, Auckland – awarded the Toe Toe scholarship (outstanding applicant aged 21-25 years old)
Chloe Balderstone, Lincoln – awarded the Pāua scholarship (outstanding applicant who demonstrates excellence in their submission)
The two other scholarships are sponsored by FMA, awarding outstanding applicants with a rural connection: Sara Buerki, from Dunedin, and Alice Perry, from Oamaru.
"Congratulations to all our scholarship recipients. They showed incredible heart in their submissions and displayed promising abilities and attributes required to be great financial advisers – such as great communication skills, strong interpersonal and relationship building skills and a keen interest in the sector," Butterfield said.
What are your thoughts on this story? Please feel free to share your comments below.
Related Stories
Keep up with the latest news and events
Join our mailing list, it's free!