Five to forget: 2022 flood tops catastrophe list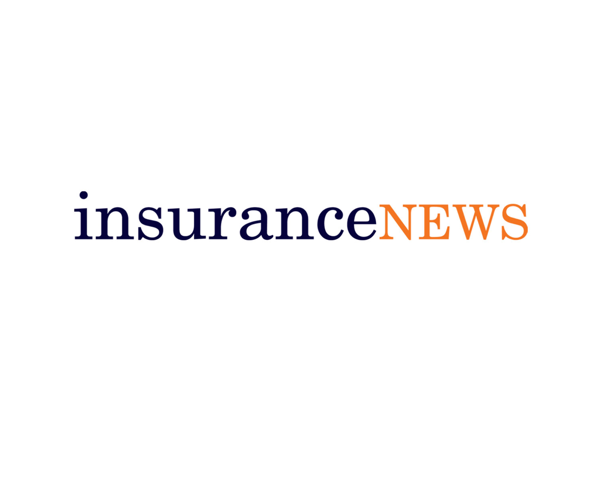 As the claims keep trickling in, this year's flood catastrophe that struck NSW and Queensland in February and March has become the worst on record for Australia, as far as insured losses go. 
It's not just the worst flood, but the worst catastrophe overall, with Insurance Council of Australia (ICA) records going back as far as 1967. 
Of course, it's still dwarfed by the cost of New Zealand's largest natural disaster – the Canterbury earthquakes of 2010/11. 
Listed below are the five worst catastrophes by insured loss value for Australia, and New Zealand. Australian losses after this year's floods are adjusted to 2017 dollar values. Insurance Council of New Zealand records go back to 1968. 
Australia
1.     East Coast floods, 2022 – $5.65 billion 
A devastating series of rainfall events struck NSW and Queensland in February and March, with the ICA declaring an insurance catastrophe in late February. 
Early estimates of insured losses of more than $2 billion proved well short of the mark, as the scale of the flood eclipsed all other recorded events, and 23 people died. 
To date, more than 237,000 claims have been lodged, and 68.7% have been closed. 
A series of smaller flood events throughout the year added to community and insurer woes as a La Nina weather system continued.
2.     Eastern Sydney hailstorm, 1999 – $5.57 billion   
At approximately 7.45pm on April 14, 1999, a torrential hailstorm hit Sydney's inner and eastern suburbs, damaging thousands of homes and cars.  
According to ICA records, hailstones the size of cricket balls hit the city at more than 200kph.  
The storm hit 85 suburbs, causing damage to 20,000 houses including windows, roofs and skylights. Some 70,000 cars sustained windscreen and panel damage. One person was killed. 
3.     Cyclone Tracy, 1974 – $5.04 billion 
Tropical Cyclone Tracy (category 4) struck Darwin in the early hours of December 25, 1974.  
Before instruments failed, wind gauges registered speeds of 217kph. 
The cyclone caused massive building and infrastructure damage to power, water, sanitation and communications as well as huge commercial and industrial losses.  
More than 80% of all Darwin buildings were destroyed or seriously damaged. 71 people died, including 22 lost at sea. 
4.    Cyclone Dinah, 1967 – $4.69 billion  
Dinah hit Queensland and NSW in January and February 1967, causing severe damage at Heron Island initially from inundation from large swells and winds.  
Houses were unroofed at Bundaberg, Maryborough and along the Sunshine and Gold Coasts. Huge seas and storm surge caused severe erosion at Emu Park, Yeppoon, and in the Maryborough Bundaberg area. 
Newcastle earthquake, 1989 – $4.24 billion 
On December 28, 1989, at 10.27am, an earthquake measuring 5.6 on the Richter scale hit Newcastle.  
The quake's epicentre was approximately 15km from Newcastle's central business district.  
It caused widespread damage to infrastructure including roads, bridges and power lines. It damaged 50,000 buildings, including 40,000 homes. 13 people died and 160 were injured.  
In February 1990, Cyclone Nancy dumped a large amount of rain on Newcastle, which increased the rate of movement in some structures and prompted the discovery of leaks in buildings that had previously been considered structurally sound after the earthquake. 
New Zealand 
1.     Canterbury earthquakes, 2010/11 – $NZ22.88 billion ($21.56 billion) 
Between September 2010 and the end of 2011, four major earthquakes and more than 11,200 aftershocks shook the residents of Christchurch and surrounding towns.  
The Canterbury earthquake sequence is the biggest insured event in New Zealand history and, at the time, the 4th most expensive global natural disaster. 
As well as costing private insurers more than $NZ22 billion, the government Earthquake Commission paid a further $NZ10 billion, bringing the total insured cost of the event to more than $NZ32 billion. 
More than 650,000 insurance claims have been made as a result of the quakes, and 168,000 of these were with private insurers. 185 people died. 
2.     Kaikoura earthquake, 2016 – $NZ2.27 billion ($2.14 billion) 
At two minutes after midnight on November 14, 2016, a magnitude 7.8 earthquake struck the South Island of New Zealand. 
Ruptures occurred on multiple faults and the earthquake has been described as the "most complex earthquake ever studied". 
Almost 40,000 home and contents claims were lodged, and more than 4000 commercial claims. 
3.     Bay of Plenty earthquake, 1987 – $NZ392.9 million, figure adjusted for inflation ($370.25 million) 
At 1.42pm on March 2, 1987, a 6.5 magnitude earthquake struck the Bay of Plenty region of New Zealand. 
It was at the time the most damaging earthquake New Zealand had experienced since the 1968 Inangahua earthquake. 
4.     Timaru hailstorm, 2019 – $NZ170.98 million ($161.12 million) 
A destructive storm on November 20, 2019, saw hailstones 4.3cm in diameter strike the South Island city of Timaru. 
The stones smashed windows, damaged roofs, and dented vehicles when the front landed just before noon. There were more than 19,000 claims lodged, 12,000 of them motor. 
5.     North Island floods, 2022 – $NZ119.64 million ($112.74 million) 
Torrential rain, thunderstorms and flash flooding from March 21-29 affected much of the top half of the North Island, but were particularly focused on Auckland. 
Almost 10,000 claims were lodged, with more than 7000 relating to home and contents.