Historic Nova Scotia floods lead to millions in insured damages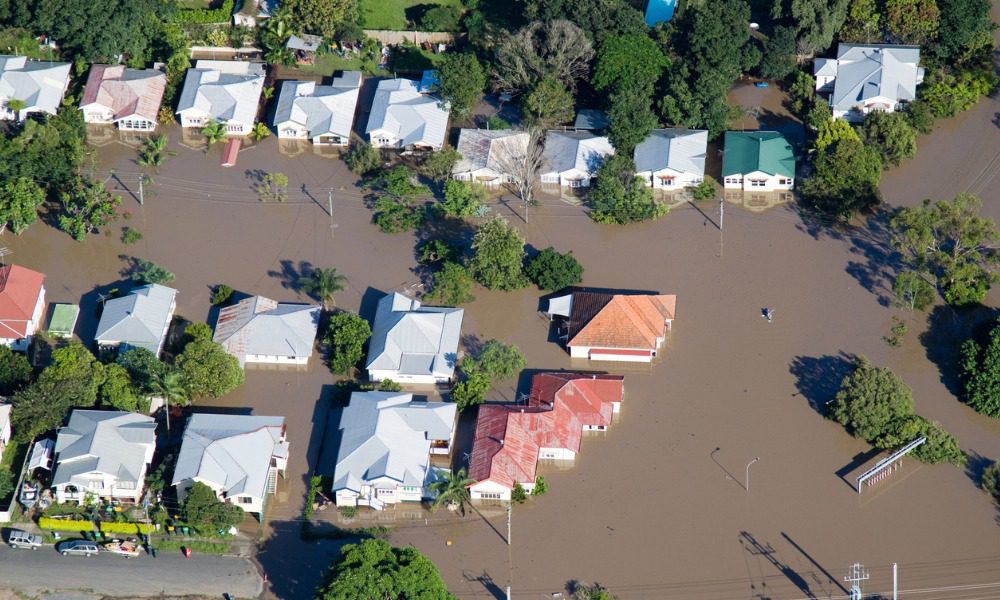 Historic Nova Scotia floods lead to millions in insured damages | Insurance Business Canada
Catastrophe & Flood
Historic Nova Scotia floods lead to millions in insured damages
Industry group says insurers are seeing a large number of claims
Catastrophe & Flood
By
Mika Pangilinan
Record-breaking floods caused by severe thunderstorms that swept through Nova Scotia last month led to over $170 million in insured damage, according to preliminary estimates by Catastrophe Indices and Quantification Inc. 
The hardest-hit areas reportedly saw more than 250 millimetres of rainfall within 24 hours, leading to widespread flooding that pushed the provincial government to declare a state of emergency. 
 According to Nova Scotia premier Tim Houston, around 500 to 600 people were displaced. 
"The damage to people's property and homes has caused a lot of anxiety," he said back in July. 
Floods bring a surge of claims 
In the aftermath of the event, the Insurance Bureau of Canada (IBC) said its member insurers are seeing a large number of claims. 
"We ask for your patience and that you work closely with your insurance representative," said Graham Little, IBC's interim vice president for the Atlantic region, adding that claims from recent wildfires are still being processed.  
The bureau directed affected residents to call its Consumer Information Centre at 1-844-2ask-IBC (1-844-227-5422) for home, business or vehicle insurance information. 
Information about the claims process is also available on a dedicated webpage for the Nova Scotia floods, IBC noted in a press release.  
"Homes, cars, and businesses can be replaced and repaired, but first and foremost, our thoughts continue to be with those who lost loved ones due to the flooding," said Little. "To residents who suffered insured property losses, Canada's insurers are here to support you with the recovery and rebuilding." 
Total losses 'significantly higher' 
According to Craig Stewart, vice president of climate change and federal issues at IBC, many properties impacted by the Nova Scotia floods are likely uninsured.  
"The reality is the total losses for this event will be significantly higher than the insured losses, largely due to the number of uninsured properties, as well as damage to public infrastructure," he said.
Overland flood insurance remains limited in high-risk areas, Craig explained further, adding that over a million households in Canada remain "highly exposed" to flooding without access to proper coverage. 
As climate change intensifies the frequency and severity of weather events, Craig said its imperative that the federal government accelerate its climate adaptation efforts.  
Insured losses stemming from severe weather have consistently exceeded $2 billion annually, according to IBC, with much of the damage caused by flooding.  
In the past ten years, Canada has been confronted by 35 flooding events that each generated insured losses exceeding $30 million, averaging nearly $800 million annually over the decade, the bureau said.   
What are your thoughts on this story? Feel free to comment below. 
Related Stories
Keep up with the latest news and events
Join our mailing list, it's free!