Hollywood movies: how accurate are insurance industry portrayals?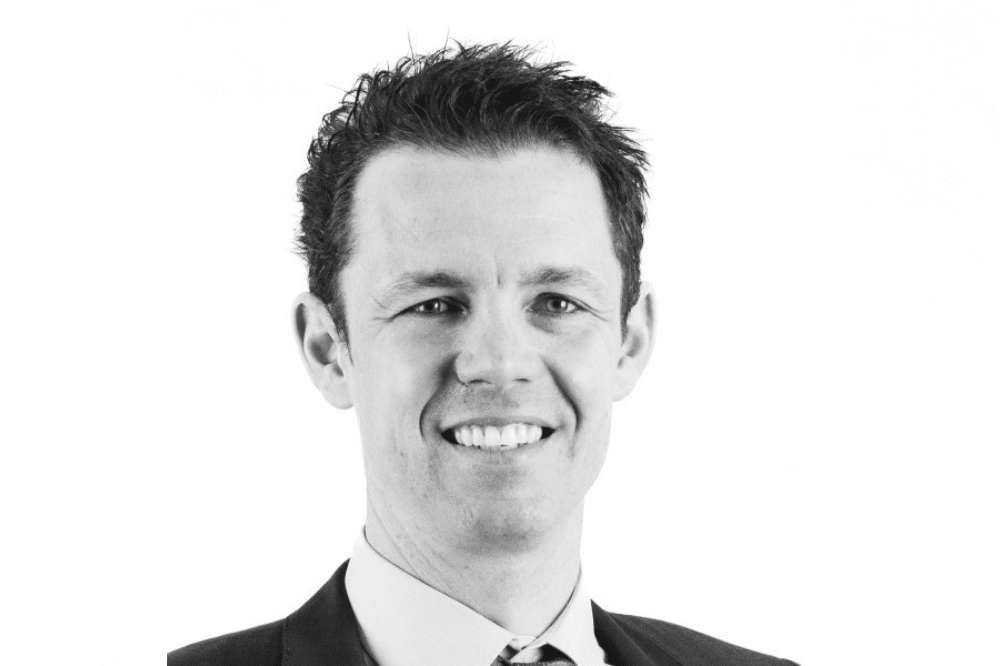 Inspired by Oscars night, Honan's movie buffs have written a blog about how the insurance industry is portrayed in famous movies. Client executive Nick Squillari (pictured above) and client manager for risk consulting Jules Paolino agreed to answer further questions from Insurance Business.
Oceans of risk
The brokerage examined the heist comedy films Ocean's Eleven (2001) and Ocean's Twelve (2004). These films imply that insurance might cover the losses when a casino is robbed.
In the first film, Tess (played by Julia Roberts) says to ex-husband Danny Ocean (played by George Clooney): "See the people you steal things from? They have insurance to compensate them. They get made whole again."
In the Honan blog, Squillari took aim at this inaccuracy.
"Is there really an insurance policy in the world that is covering the entire contents of a safe from three Vegas casinos?" he wrote. "Let alone willing to pay out on more than $150 million of cash losses."
Squillari told IB that Julia Roberts' character is badly in need of good risk advice.
"If Tess was standing in front of me now I'd be considering advice more around her choice in dating a heist junkie," he said. "She should consider letting him go and move on with his life and someone else, think of it as 'risk transfer.'"
Squillari said "no one" is underwriting that risky relationship, especially the second time around.
Is your money insured by the federal government?
The classic crime movie Heat (1995) starring Al Pacino, Robert De Niro and Val Kilmer also comes in for the Squillari treatment.
During the bank robbery in the film's opening sequence, a masked Neil McCauley (Robert DeNiro) has bank hostages at gunpoint. He shouts: "We are here for the bank's money! Not your money! Your money is insured by the federal government!".
Squillari isn't impressed.
"Surely banks must take out their own terror insurance, with the cost of that policy coming off their balance sheet and passed back via fees to customers," he wrote. "Whether it's Australia, the US, or any other Western democracy – it's unlikely that this would be underwritten by any federal government."
IB asked Squillari about his scepticism given the Australian government's bank guarantee for deposits for each customer of up to $250,000.
"This applies only in the event of the failure of a banking institution," he said. "For example, it would have (likely) reacted with the Pyramid Building Society failure, or; if the Silicon Valley Bank collapse occurred in Australia."
However he said the Financial Claims Scheme (FCS) behind the government's bank guarantee "aims" to pay the "majority" of customers their protected deposits.
"Critical to this are 'aim' and 'majority'," said Squillari. "There could certainly be a situation where the 'aim' cannot be met for the 'majority' of deposits and this grey area is intentional."
He said his advice to any client with a sizeable deposit is to diversify.
"Speak to a financial adviser around diversification to ensure the risk profile is spread and in asset classes where more direct 1:1 cover is able to be taken," said Squillari.
He also said that in a bank robbery like the one in Heat, it's not actually customers' deposits that are likely being stolen.
"Any robbery would be stealing free floating cash used for transactions by the bank, essentially insured the same as the corner store," he said. "It's not your deposit they would be stealing."
On a more positive industry note, Paolino told IB that employers could learn something from Hollywood about workplace risk.
Paolino raised the unfortunate Alec Baldwin shooting incident on the set of his movie Rust. Baldwin shot and killed his cinematographer and wounded the director with a prop that was a real gun.
 "This reckless deviation from known standards and practice and protocol directly caused the fatal shooting," said special prosecutor Robert Schilling, quoted in The New York Times.
Paolino suggested there are workplace safety and risk management lessons to be learned from this accident.
Mission Insurable?
Honan's client manager also pointed to Tom Cruise's dangerous-looking stunts in his Mission Impossible movies. She suggested they are timely reminders of the insurances that both film productions and many businesses need to have in place.
"Without having placed an insurance program for such a high profile production, from a generic insurance perspective the following would apply," said Paolino.
She listed general liability, workers' compensation, property, errors and omissions, automobile, directors and officers (D&O) and business interruption insurance coverages.
Have you seen a movie that referenced the insurance industry? Please tell us what you thought about it below.