How one brokerage is using climate action to build its brand and business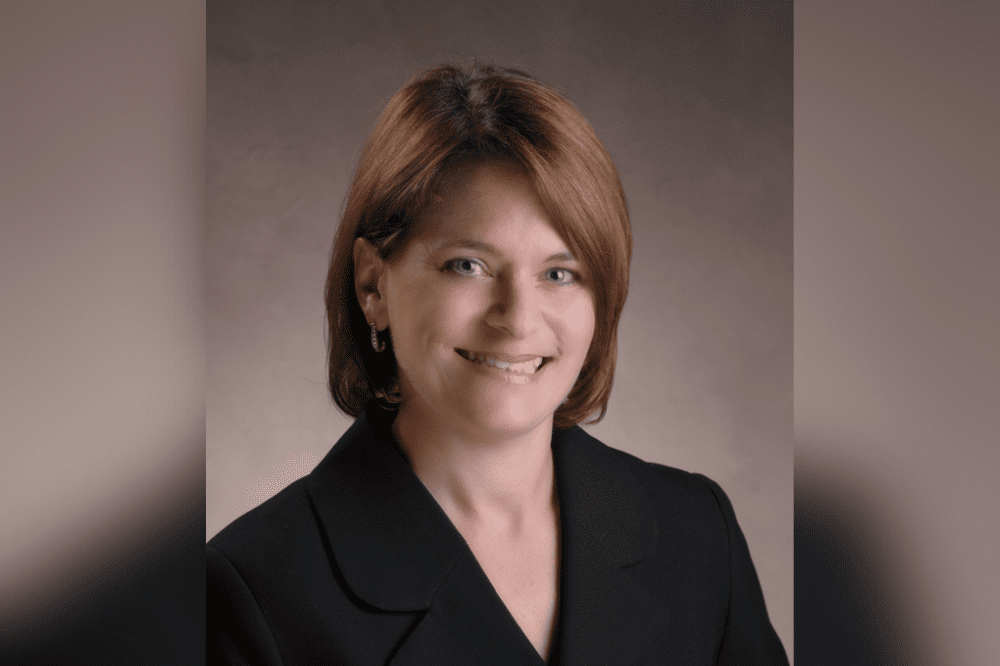 How one brokerage is using climate action to build its brand and business | Insurance Business Canada
Industry insights
How one brokerage is using climate action to build its brand and business
This New Brunswick brokerage is taking large and small steps towards a more climate resilient future
Industry insights
By
David Saric


This article was produced in partnership with Intact
David Saric, of Insurance Business, sat down with Heather Wilson, CEO, Wilson Insurance Ltd., and Michelle Baker, director business development, Intact Insurance Atlantic, to discuss why building climate resilience with customers is good for business – and society.
For Heather Wilson (pictured), CEO of Wilson Insurance, helping to address the effects of climate change is a natural extension of the brokerage's long history of serving its community and its clients.
"We first opened our doors in 1930 and since then we have navigated two world wars, a building fire in the late '30s, multiple floods in '73, '08, 2018 and 2019, as well as the pandemic," Wilson noted. "Our brokerage has been through a lot. The one constant throughout it all has been our commitment to our clients."
The New Brunswick based brokerage is one of the largest privately owned independent brokerages in Atlantic Canada, offering a complete line of insurance products and risk management solutions for commercial and residential clients.
Its culture of customer commitment includes taking action on climate change.
While natural disaster preparedness and business continuity are high on the list of the brokerage's concerns, Wilson believes that climate change can be addressed at a more micro level too.
"Greener habits and business practices can make a difference," she said. "And they're good for clients and for the business."
Go paperless
Michelle Baker, director business development, Intact Insurance Atlantic, has been watching Wilson implement this philosophy for years.
"Heather is a huge climate advocate," said Baker. "She really walks the talk, and her commitment to incorporating climate-friendly practices extends to both her personal and professional life."
As part of its climate commitment, Wilson Insurance has been paperless since 2019.
"With technology evolving the way it has, we don't need to rely on paper anymore," Wilson explained. "So much of what we do, like taking payments and advising clients, can be done over the phone or digitally."
To support their customers with the digital transition, the brokerage launched its own app. The My Wilson App gives clients access to their policies, claim information and proof of insurance cards at their convenience.
Commute less
Post-pandemic, the company continues to embrace a hybrid work environment, which reduces the amount of greenhouse gases emitted from commuting cars.
With its digital infrastructure and ability of its' team to work from home, the brokerage is well positioned to serve their clients – even when extreme weather strikes.
"We're trying to engage in climate-friendly business practices, but climate can be a bit unfriendly at times," Wilson noted. "Inclement weather can make commuting dangerous, both for our clients and our employees. But even then, we can still perform business in the safety of our homes."
Share information to empower clients
As a leader within its community, Wilson Insurance is using its experience and insight to help shape better, greener habits.
"Clients rely on us to recommend solutions that protect their homes and their future," Wilson said. "It's a responsibility we don't take lightly."
Through its digital newsletter, the brokerage educates clients on actions they can take to reduce risk of loss to better protect themselves and their families.
The company also holds an annual Shred Day blitz, which educates clients on how to properly dispose sensitive information, protecting their security through recycling.
Over the 12 years that Wilson Insurance has held this one-day event, the brokerage has helped save more than 1000 trees.
Go electric – maybe
For Wilson, climate change action includes driving an electric car. While she's a fan, she noted that electric vehicles aren't for everyone.
"While battery-powered cars are a great solution, the upfront price is still high and supply chain issues are still real," she said.
For brokers who are keen to transition to an electric car but aren't sure whether it would fit their lifestyle – or be possible in their region due to limited infrastructure– Wilson has some practical advice.
"While parked and charging my electric vehicle, I get work done," she said. "I address emails, respond to texts, take on complex phone calls. Sometimes I'll even do my French language studies on Duolingo."
Focus on the customer
Globally, weather patterns have changed dramatically in the last 30 years. In Canada, natural disasters are now four times more costly, more frequent, and more intense – painfully illustrated in Atlantic Canada by this year's flooding and wildfires and last year's devastating Hurricane Fiona.
For a brokerage, the number one priority when extreme weather events strike is to show an unyielding commitment to clients.
"We need to be available to our clients when they have a loss, even when our team members are experiencing the same event or loss," Wilson said.
For Wilson Insurance , developing in-house resiliency is an ongoing business and people practice – and a key driver behind Wilson Insurance's success.
Leverage the expertise of insurer partners
Building climate resiliency has long been a priority for the insurance industry, both for brokerages like Wilson Insurance and for insurers such as Intact.
"We see the impacts of climate change on customers first-hand," said Baker. "That is why we are so committed to taking action on climate change and building climate resiliency."
Intact has invested more than $25 million in 100 resiliency projects over the past decade, which aim to help communities adapt to the effects of climate change and protect people from floods, wildfires and extreme heat. Intact also actively supports climate conscious brokerages like Wilson Insurance in their initiatives and efforts to protect customers and communities.
"Intact arms brokers with tools and educates us, our clients and our communities on severe weather risk and loss prevention strategies," Wilson said. "Its investment in climate change and sustainability research helps brokerages keep informed so we can do more to help our clients adapt to climate change."
Intact Insurance is Canada's largest home, auto and business insurance company, the choice of more than four million consumers. Its coast-to-coast presence and its strong relationship with insurance brokers mean the company can provide the outstanding service, comfort and continuity customers deserve. Intact Insurance is a member company of Intact Financial Corporation (TSX: IFC), the largest provider of property and casualty insurance in Canada and a leading provider of specialty insurance in North America.
Keep up with the latest news and events
Join our mailing list, it's free!