Minnesota cannabis insurance market poses an unusual challenge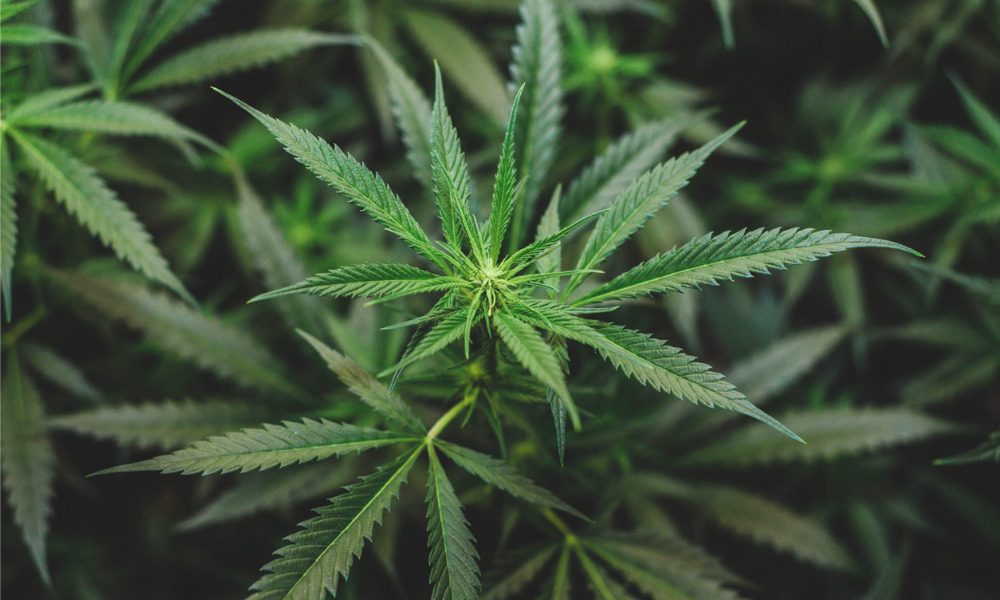 Minnesota cannabis insurance market poses an unusual challenge | Insurance Business America
Cannabis
Minnesota cannabis insurance market poses an unusual challenge
Grocery stores, gas stations and restaurants could face high premiums to tap into novel development
Minnesota cannabis legalization comes with an unusual caveat for cannabis insurance providers, as the state has also authorized the sale of intoxicating cannabinoids in grocery stores, gas stations and at restaurants/bars.
"This is something that I haven't seen in any other state," said Norman Ives, broker, cannabis practice leader at Amwins.
"With this product being sold in various places, you're seeing a consumption liability risk evolve, especially in places like bars."
In an interview with Insurance Business, Ives spoke about how the legalization of intoxicating cannabinoids is going to impact capacity in the state, what are some liability issues relating to its sale and how experienced brokers can offer insight on the market.
Minnesota cannabis insurance – a considerable expansion
One development in Minnesota's cannabis legalization is the sale of delta-8 and delta-9-tetrahydrocannabinol (THC) in up to a five-milligram dosage.
"What Minnesota has done is they have said that you can take CBD and you can refine it until it is delta nine THC, the intoxicating compound of marijuana and put up to five milligrams in a can," Ives said.
These products will be available through grocery stores, liquor stores, convenience stores, which is a considerable expansion in the cannabis market that has not been seen on that scale in any other state.
They will still be marketed as an adult product and will be available right next to the liquor aisle.
While this expanded offering creates business opportunities for manufacturing cannabis and intoxicating cannabinoids, the insurance industry has not yet found a widespread solution for coverage of the latter.
"There are only a few carriers offering this type of coverage since delta 8 and 9 is derived from hemp and follows different regulatory structure and insurance needs, " Ives said.
Consumption liability risks are likely to evolve with the sale of delta 8 and 9.
"If I choose to visit a restaurant or a bar and order a THC and CBD-infused seltzer, there are regulations that would permit me from being able to order an alcoholic beverage as well," Ives said.
There is different liability exposure for cannabis products, as a typical liquor liability policy will not provide coverage if a patron were to get intoxicated and cause an accident.
"This type of risk is not contemplated by your typical restaurant or tavern owner," Ives said.
"It's a little too early to know what's going to happen" – ambiguity on Minnesota cannabis insurance
Since Minnesota just recently legalized cannabis, there is still ambiguity as to how insurers will react to the added vulnerabilities that come with the sale of intoxicating cannabinoids.
"It's a little too early to know what's going to happen," Ives said.
"We're not seeing the carriers necessarily gravitate to want to run into that consumption space to pick up that exposure."
With liability exposure, carriers would historically want to package it with other exposures to make the product seem more attractive.
"If you look at just a cannabis related consumption liability exposure, the minimum is probably more than you're going to want to consider as a restaurant or tavern operator," Ives said.
"Considering that one or two carriers would be able and willing to offer great consumption liability exposure, they're looking for a substantial premium to extend that coverage, which can be $10,000 to $15,000 for a $300,000 consumption liability policy."
As a result, Ives has witnessed more activity to help address this concern, with clients talking of creating captive opportunities or additional capacity coming in to serve the void in restaurant liability.
"It's not something I don't believe the insurance industry necessarily contemplated to come at it at us this soon," he said.
"We're still dealing with getting carriers comfortable with consumption liability exposure on the regulated marijuana side."
Finding solutions for coverage
The most important way to create coverage for intoxicating cannabinoids is by making sure the terms are inclusive.
"We have to make sure that the carrier's forms are written in such a way that we're not providing coverage that's going to have an exclusion and eliminate the product liability," Ives said.
As knowledgeable cannabis brokers expand into new markets like Minnesota's, they will help get the carriers comfortable with the unusual opportunities and challenges that are presented.
"We can help them amend or adjust their forms, while also working with other agents in the area to give them insight on what carriers are comfortable with that exposure and which ones aren't, and who are making it clear through the coverage that they're providing," Ives said.
How do you expect the insurance industry to tackle the Minnesota cannabis insurance challenge? Share your thoughts in the comments below.
Related Stories
Keep up with the latest news and events
Join our mailing list, it's free!