More sustainable risk-adjusted reinsurance pricing to persist in 2024: Swiss Re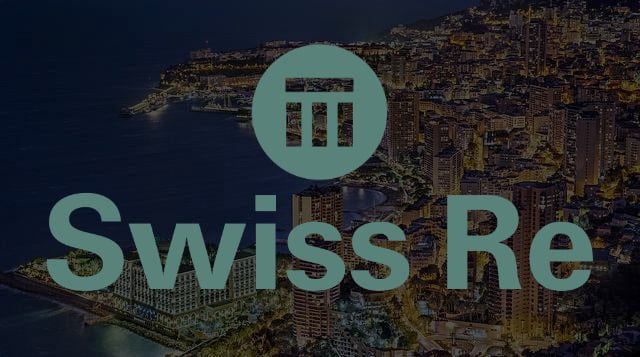 Signalling an expanding marketplace is ahead, Swiss Re said this morning that the non-life reinsurance sector is expected to grow at a faster rather than GDP over the next decade and that sustainable pricing must persist at the January 2024 renewals.

Timed to coincide with the annual Monte Carlo Rendez-Vous event, Swiss Re's news calls for adequate returns to be sustained across reinsurance, as in order to maintain sufficient reinsurance capacity to meet the increasing demand, pricing must compensate for the risks being underwritten.
Swiss Re said that it aims to highlight, "the importance of improved underwriting data, enhanced modelling and rebalancing of the insurance value chain for a sustainable reinsurance market."
In natural catastrophe risks in particular, Swiss Re said that it believes a rebalancing between reinsurance capacity supply and increasing demand will be needed, as well as further adaptions in underwriting.
The reinsurer provides a 10-year outlook for the non-life reinsurance market, saying that in USD it forecasts nominal growth of approximately 5.4% per year, or around 3% when adjusted for inflation.
"The reinsurance market is reverting to a more sustainable level of risk-adjusted pricing," Swiss Re said.
Adding that, "This trend is expected to continue at the upcoming January 2024 renewals."
Urs Baertschi, Swiss Re's CEO Property & Casualty Reinsurance, commented, "Strong partnerships between insurers and reinsurers, improved underwriting data, and, to a degree, a rebalancing of the risk sharing between insurers and reinsurers will be necessary for a sustainable industry and to ensure reinsurance can fulfil its core function as a shock absorber of peak risk."
Swiss Re highlights the balancing act in natural catastrophe risks, where getting the right blend of retention and cessions to reinsurance will be key, it expects.
"An important discussion point will be the balance between reinsurance capacity and increasing demand. Primary insurers are best suited to absorb frequency and attritional losses, while reinsurers are reverting to their core function, which is supporting insurers in recovering from large loss events such as the earthquake in Turkey earlier this year. This trend towards a more sustainable balance in risk sharing is expected to continue," the company said.
Adding that, "To achieve more predictable outcomes, greater data transparency and investment in predictive capabilities are required."
Gianfranco Lot, Swiss Re's Chief Underwriting Officer, Property & Casualty Reinsurance, explained, "For the industry it's important that risks remain insurable. That's why Swiss Re has been talking about climate change for so long and we have taken such a strong position on it. We continue to invest significantly in our own risk models and are ready to support and grow with our clients in the natural catastrophe business."
The company also highlights the need for the reinsurance industry to grow beyond just risk transfer, with technology and innovation seen as key.
Moses Ojeisekhoba, Swiss Re's CEO Global Clients & Solutions, said, "Building on our risk knowledge and in-house digital capabilities, Swiss Re's suite of solutions goes beyond our core function as a reinsurer. We help primary insurers better utilise data and analytics to simplify product offerings, reposition portfolios and improve overall performance, and ultimately position them for future growth."