Best of Artemis, week ending September 10th 2023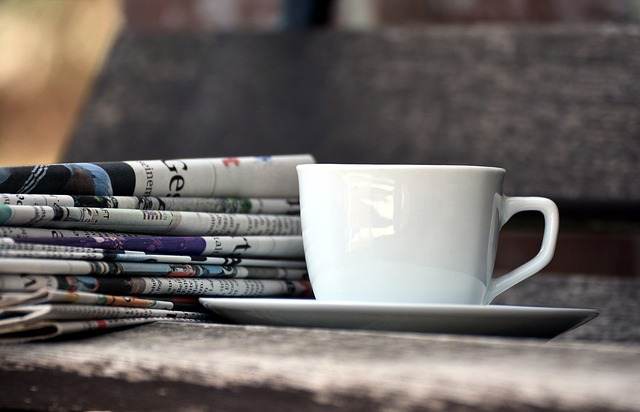 Here are the ten most popular news articles, week ending September 10th 2023, covering catastrophe bonds, ILS, reinsurance capital and related risk transfer topics. To ensure you never miss a thing subscribe to the weekly Artemis email newsletter updates or get our email alerts for every article we publish.

Updates you might have missed over the weekend from the Monte Carlo Rendez-Vous so far:
Our usual ten most read articles on Artemis.bm, week ending September 10th 2023:
The Vesttoo crisis remains a key news item
You can find all of our coverage from the last week on that topic here.
Catastrophe bond market total-return surpasses 14% YTD
The total-return of the catastrophe bond market is now above 14% for the first eight months of 2023, meaning that the cat bond market's investment performance remains on-track to set new all-time records this year.
Hard reinsurance market to sustain: Christian Mumenthaler, CEO, Swiss Re
Christian Mumenthaler, the CEO of global reinsurance giant Swiss Re joined us for an interview recently and explained that he believes the hard market in reinsurance will be sustained, at least for a few years.
Reinsurance prices to rise by mid-single digits in 2024: Moody's survey
Moody's Investors Service has surveyed reinsurance buyers and found that more than 70% of respondents expect reinsurance prices to continue to rise into 2024.
London Bridge 2 has full pipeline: Lloyd's CFO Keese at Artemis London 2023
London Bridge 2, the Lloyd's insurance-linked securities (ILS) platform, has a full pipeline and by the end of this year it could have collected an additional $1.2 billion, according to Lloyd's Chief Financial Officer (CFO), Burkhard Keese.
Global property cat rate Index approaches 30% up after mid-year: GC
After incorporating data from the mid-year renewals, global property catastrophe reinsurance rates are now estimated to have risen by approaching 30% year-to-date, according to Guy Carpenter.
Triple threat pressures property insurers (losses, inflation, reinsurance costs)
Property insurance markets are facing a "triple threat" from more frequent and severe weather-related losses, rising inflation and higher reinsurance costs, ALIRT Insurance Research has said.
Serious Tokyo earthquake could be $130-150bn industry loss: Swiss Re
The global insurance and reinsurance industry could face in the region of $130 billion to as much as $150 billion of losses if a really severe earthquake strikes the Tokyo region of Japan, according to Swiss Re.
Collateralized reinsurance set for return to favour, Moody's survey suggests
As a form of protection, collateralized reinsurance looks like it could be set for a return to favour, as more primary carrier reinsurance buyers cited it as a preferred alternative capital structure, data from a survey by Moody's Investors Service suggests.
CelsiusPro acquires Global Parametrics
CelsiusPro AG, the Swiss headquartered weather index insurance and parametric risk transfer specialist, has announced a significant acquisition as the company has purchased fellow parametric and index-based specialist Global Parametrics.
This is not every article published on Artemis during the last week, just the most popular among our readers over the last seven days. There were 48 new articles published in the last week. To ensure you always stay up to date with Artemis and never miss a story subscribe to our weekly email newsletter which is delivered every Wednesday.
View the current breakdown of the ILS market in our range of charts, allowing you to analyse cat bond issuance.
Check out the assets under management of the ILS fund market with our ILS investment manager directory.
Get listed in our MarketView directory of professionals.