The benefits of travel insurance for SMEs & 5 steps to manage travel risks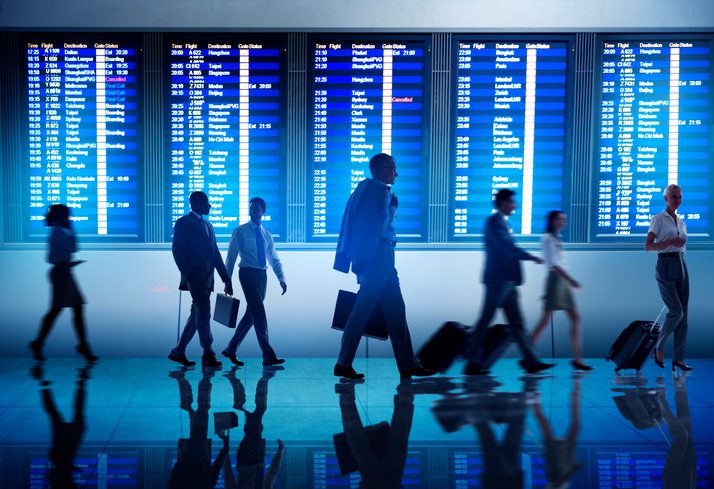 Authored by Allianz
With the arrival of hybrid and remote working, many employees are choosing to work from home, but the benefits of travelling for business and face-to-face communication often outweigh the convenience of virtual meetings.
This is especially true for SMEs looking for new opportunities to grow their business and build strong relationships with their customers and suppliers.
With the current inflationary pressures, SMEs have to keep a close eye on their expenditures, with 51% choosing not to renew at least one insurance cover in the past year. It's important though to remember that businesses have a duty of care towards their employees, and having business travel insurance helps to protect both employees and the business from any unforeseen events.
The benefits of business travel insurance
Unfortunately, it's frequently the case that travel plans are impacted by unforeseen events, from delayed luggage and missed flights, to major incidents such as security threats and poor health. This can result in missed business opportunities and financial losses, not to mention the negative impact it can have on an employee's well-being.
Business travel cover protects employees who experience disruption, medical emergencies and security incidents while overseas for work, but also covers loss or damage to business equipment and personal belongings. By having the correct travel  cover, businesses are not just safeguarding their people, but are also minimising financial losses from medical, legal & emergency travel expenses, as well as business interruption if an employee is unable to return to work for any reason.
When businesses are adequately insured, their reputation and credibility is enhanced and this can have a positive effect on recruitment and overall competitiveness. This is particularly important for SMEs because in a highly competitive marketplace they need to stand out if they want to attract and retain talent. It can be difficult for SMEs to compete with corporates but having an attractive benefits package, that could include extra perks such as insurance cover for a director's holiday, will enhance their appeal to people on the lookout for their next role. 
5 steps to help manage travel risks
Whilst insurance is an essential part of travel risk management, there are other ways to help manage the risks. Smaller businesses may not realise that they need more than just insurance, because having fewer employees means the probability of something happening is low, and when it does, they are often flexible enough to manage the problem ad-hoc. However, an ad-hoc approach means that they may not be fulfilling duty of care to their employees.
Here are five steps businesses can take to help manage travel risks:
1. Select the right business travel insurance
Choose a tailored annual insurance policy rather than a single-trip policy, to ensure employees are fully covered all-year round. Make sure employees are familiar with the cover and what it includes.
2. Develop a travel risk management policy
Clearly define policies and procedures to help address potential risks, from details on regional restrictions to what to do in case of an emergency. There's useful guidance from the International Organisation for Standardisation (ISO) on how to proactively predict and manage travel risks. If a policy has been put in place, or risk assessments completed, the business needs to ensure that employees are aware and that any relevant documentation has been shared in good time.
3. Provide employee training
Encourage employees to complete pre-travel training aimed at helping them stay safe, especially if they are headed to unfamiliar destinations. Training should focus on prevention and making it easier to avoid a dangerous situation. Our Accident and Health (A&H) products include pre-travel e-learning on topics such as identity theft, security advice for women, natural hazards and more. In some cases, where travel is likely to be difficult, employers should reschedule or allow them to join a meeting online.
4. Offer real-time data to inform travel decisions
Decisions about safety and well-being shouldn't be made based on guesswork. The Allianz Travel Oracle app (included as part of our A&H products) provides real-time travel updates before, during and after a trip.
5. Provide emergency support
Make sure that you provide a 24/7 alert system for your employees to contact if they have an emergency when abroad – the Allianz Travel Oracle app also has this functionality.
Some common risks to international and domestic travel:
Road accidentsAirport closuresCancelled flights/ferries/trainsEpidemicsNatural disastersPolitical instability (local and national)TerrorismIllness and poor healthMedical emergenciesEntry requirementsLocal laws and customsClimate change and extreme weather eventsDisease, viruses and health crisesCyber security threatsLost/stolen travel documents
How can we help?
Whatever the size of the organisation, having well-designed business travel insurance is essential, and our Accident and Health products provide flexible cover for customers to enhance their employee benefits package, protect their business continuity and support employees and their families when travelling abroad.
There are a multitude of risks that can affect people's travel plans and although some of these risks might seem very unlikely to occur, if an employee does find themselves in a difficult situation, whether at home or abroad, it's best to be prepared.