Three trends influencing a shift in insurtech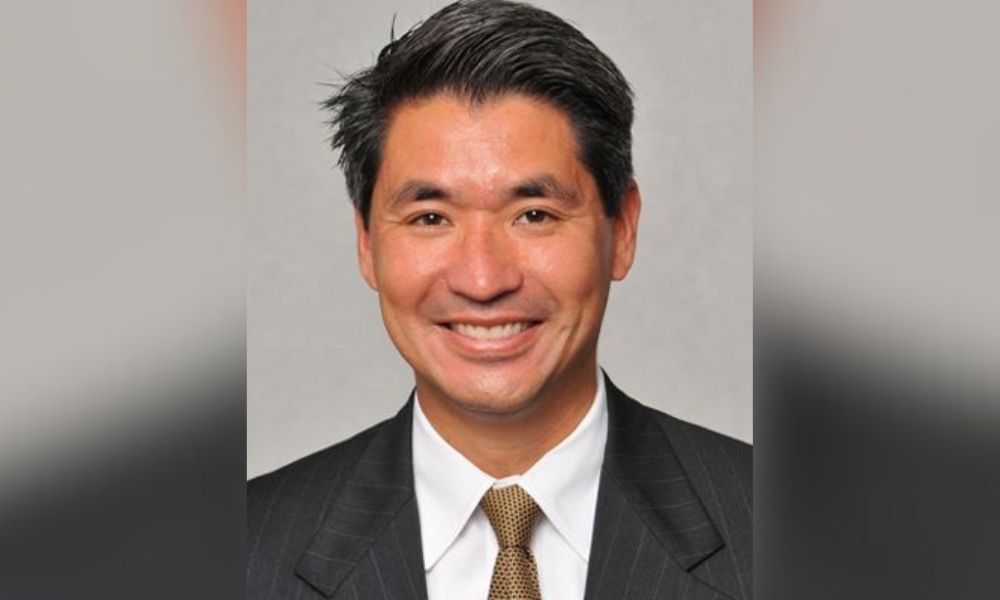 Three trends influencing a shift in insurtech | Insurance Business America
Technology
Three trends influencing a shift in insurtech
CEO shares the reason technology priorities are shifting
The insurance industry has undergone a profound transformation thanks to technology. Innovative digital solutions continue to overhaul inefficiencies and outdated processes, but three trends will influence how the insurtech sector will evolve, one CEO told Insurance Business.
According to Jason Liu (pictured), CEO of Zywave, a brokerage software technology provider, mergers and acquisitions, generative AI, and private equity investment are shifting insurtechs' focus from administrative work to revenue operations.
"Historically, the focus has been on the back office or operations side [of insurance companies], rather than on what matters, which is the customers," Liu said. "I've seen a shift in the last five years where there's been increasing awareness and attention on the front office."
Technology priorities shifting in insurance
Technology priorities in insurance have been different from other financial sectors until recently.
"If you look at the [technology] spend, it's almost two-thirds on the front office versus the back office. It's completely the reverse in insurance, where the spend has been primarily on the policy and claims system on the carrier side, and the AMS (agency management system) on the agency side," Liu said.
"I think that's because insurance is a relationship business. If you hire a couple of charismatic producers, they can go out and get business for you. On the carrier side, you relied on your distribution partners to do all your business. There wasn't much focus on the customer. 
"But that's changed, and if you look at financial services as a market, you'll see that the world shifted to where distribution now matters more than capacity." 
Trend 1 – Mergers & acquisitions
Part of the reason for this shift is that insurance companies are rapidly consolidating through M&A.
Acquisitive firms increasingly want to standardize selling practices across their organizations, driving a need for revenue operations improvements, Liu explained.
"Nearly all of the top 50 agencies hire chief sales officers, who ultimately want to start creating a more scientific way to manage their organization, measure seller productivity, and create standard solutions across their offices," he said.
"In the last five years, we're seeing a maturation process on the agency side, where they're moving towards a more standardized and scientific selling approach and bringing the same type of operational rigor that you had in the back office to the front office."
Trend 2 – Private equity investment
Another major catalyst for change is private equity investment in insurance firms. Venture capital firms and other external sources for growth investment are pushing for increased optimization and efficiency.
"Private equity is forcing a rapid acceleration of adoption of best practices in sales, marketing, and operations," Liu said. "The first wave of private equity has been funding acquisitions and growth, but how do you now drive efficiencies from these acquisitions? 
"Taking private equity money is not just done at an arm's length. It comes with a certain set of expectations on efficiency and effectiveness that they want to bring, and that's what they've been doing for the past 30 or 40 years in other industries. Now they're starting to bring that rigor to insurance."
Though the pace of acquisitions has slowed down, private equity firms still want to see returns on their investment, and this means they will be driving higher levels of cost efficiency.
"I think some insurance agencies and even MGAs could simply make their numbers by acquiring, but, with M&A slowing, they're having to think about creating optimization," Liu added.
Trend 3 – Generative AI
The third trend is the rise of generative AI. According to Liu, tools like ChatGPT present a massive opportunity that insurtech companies will want to leverage, and using generative AI to improve sales and marketing functions is a relatively straightforward application.  
Zywave was among the early adopters, implementing generative AI on its marketing automation platform for producers. ChatGPT allows users to generate emails personalized to a client's vertical and related product offerings.
"The biggest opportunity to use generative AI and machine learning is sales and marketing. I would also say there's a massive opportunity in the submission and quoting process," Liu said.
What are your thoughts on these trends and their impact on insurtech? 
Related Stories
Keep up with the latest news and events
Join our mailing list, it's free!