Verisk puts hurricane Otis industry loss in US $3bn to $6bn range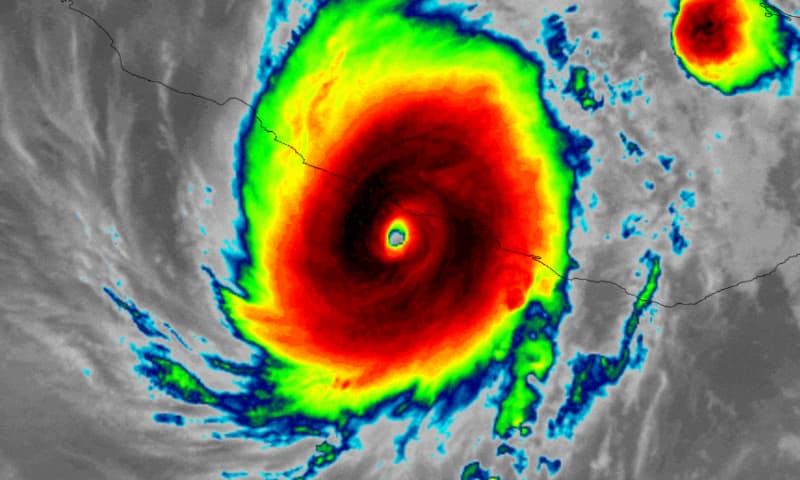 Data analytics and technology specialist Verisk has provided an insurance industry loss estimate for hurricane Otis' impacts in Mexico, saying that it believes the total will fall somewhere between US $3 billion and US $6 billion.

Earlier today we reported that AM Best had said it believed the insurance market loss from hurricane Otis would be from US $1.8 billion to US $6.5 billion, so Verisk's estimate narrows that somewhat.
Verisk's estimate is based on estimates of wind and precipitation-induced flooding across hurricane Otis's track, of which most of the modeled loss is attributable to wind, the company said.
The industry insured loss estimate includes losses to onshore residential, commercial and industrial properties and automobiles for their building, contents and time element coverage from wind and precipitation induced flood, the company further explained.
However, Verisk's industry loss estimate for hurricane Otis does not include any losses to sovereign or government insurance protections, losses from coastal storm surge, inland marine, ocean-going marine cargo and hull, and pleasure boats/yachts, or infrastructure.
Verisk commented, "The coastline of Acapulco contains many larger apartments and condominium buildings as well as hotels. Many of those had a majority of the windows blown out by Otis's devastating winds. Roof covering damage was also noted on many buildings near the coast. Smaller commercial and residential buildings in Acapulco saw major damage as well, with cladding tossed from walls, roofs torn off and debris scattered. Significant damage was also observed to the north and west of Acapulco. In Coyuca de Benitez, Guerrero, there was minor damage to a hospital as well as significant damage to residential structures observed.
"Damage to coastal and inland exposures in and around Acapulco was catastrophic.
"Insurance take up for residential risks is quite low in Mexico, though a bit higher for commercial risks. However, it is likely there is higher residential insurance take up in Acapulco, particularly in direct coastal areas, than across the rest of the state of Guerrero."
Also read: Hurricane Otis insured loss estimated up to US $6.5bn: AM Best.