Over 70 Disney World Guests Evacuated From Monorail With Flat Tire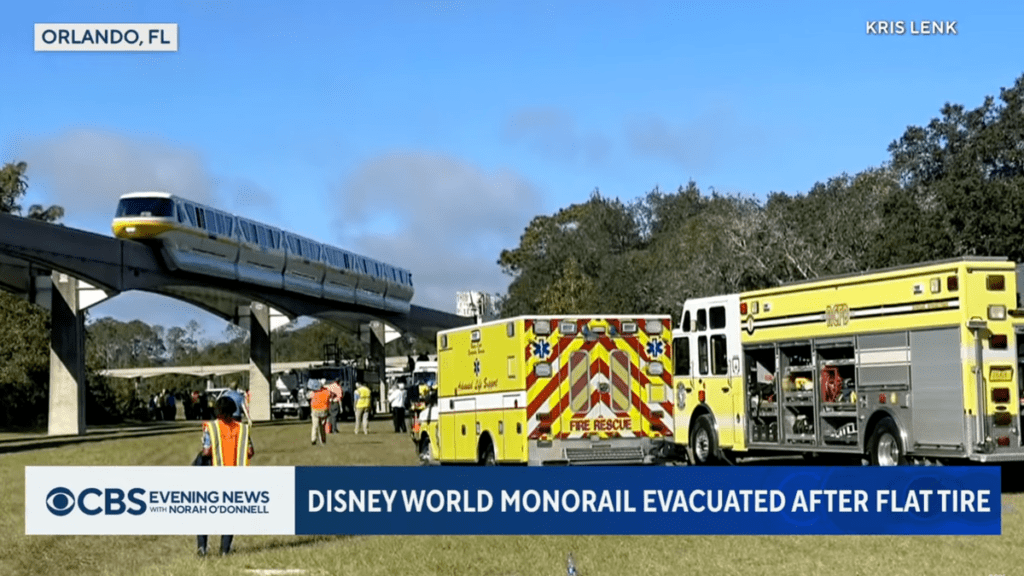 Guests onboard a Walt Disney World monorail were evacuated on October 31 after a flat tire on the train caused it to stall on the tracks. In total, 71 passengers onboard the monorail were removed by the Reedy Creek Fire Department and Orange County Fire Rescue, and the process took about an hour and 20 minutes, according to Fox Business. A spokesperson for Disney told Fox that the incident happened near the EPCOT parking lot toll plaza.
Nick Offerman On The Freedom Of Getting An Airstream RV
"There was a loud bang explosion, and then we kind of saw a big flash of light," Kris Lenk, a passenger onboard the stranded Monorail Yellow, told Fox. "After that, the monorail slowed down." He went on to say that folks on board could smell burning rubber and smoke – two things you do not want to smell when suspended in the air.
Lenk added that unfortunately, the air conditioner wasn't working, which is not a good thing in Florida. It forced passengers to open up the windows so air could circulate. That's a pretty drastic thing when you consider the fact Disney Monorail windows aren't really meant to open.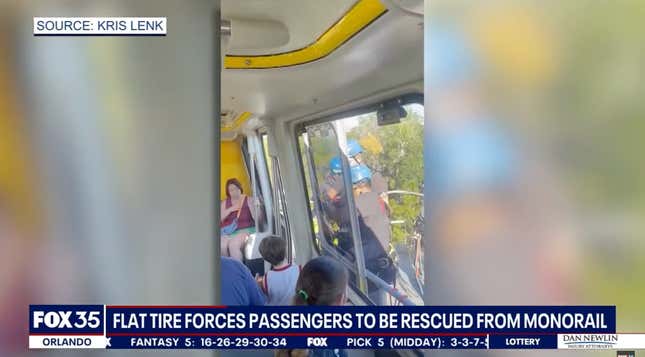 "They told us to pretty much bus open the windows, unfortunately, because the AC wasn't working, so not sure if the whole monorail just decided to shut off after that loud bang and everything," he told Fox. "But, you know, it was kind of nice to finally get out of there.
"No guests or cast members have reported injuries, and all passengers were safely evacuated, a Disney spokesperson told Spectrum News 13.
The EPCOT Monorail line will remain closed until Monorail Yellow is removed from the track. However, the Magic Kingdom and Resorts line seems to be doing just fine.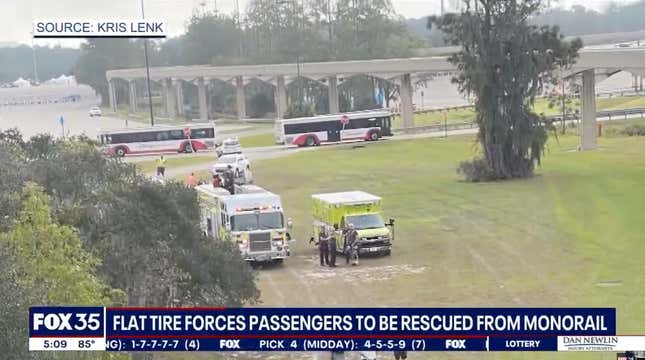 If you are a Disney Monorail nerd like me, then you already know there have been a number of incidents involving the train dating all the way back to the early 1970s. In 1985 a fire engulfed the rear car of Monorail Silver after a flat tire caught fire. Seven passengers were hospitalized for some inhalation and other injuries.