What was behind company's rebrand?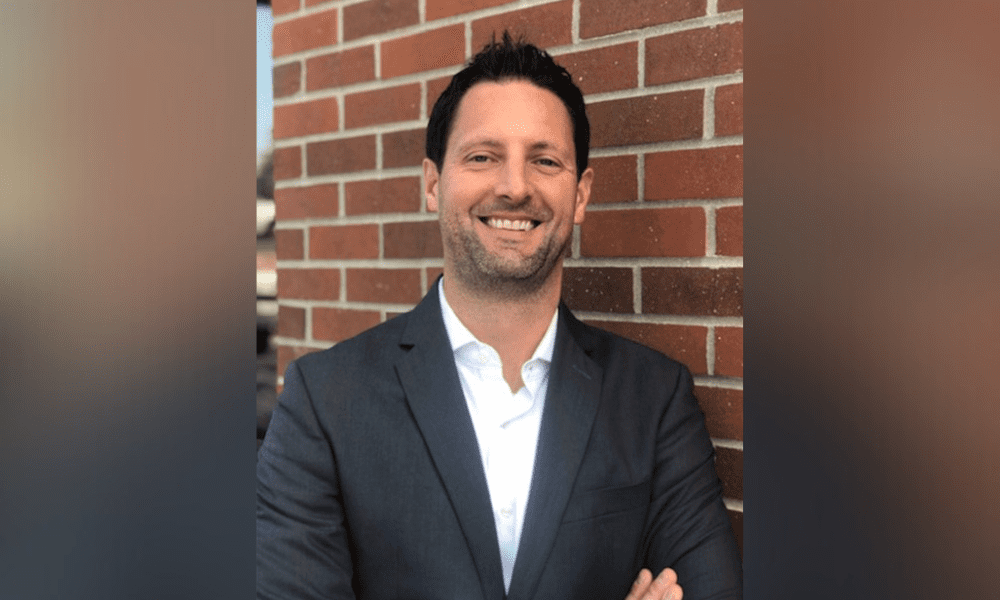 What was behind company's rebrand? | Insurance Business America
Insurance News
What was behind company's rebrand?
'The industry has been craving for more holistic risk management', says CEO
Insurance News
By
David Saric
There is a need for more insurance practitioners to rethink how the industry safeguards clients through policies and services, according to Andy Bassett (pictured), CEO of Ellerbrock-Norris, who spoke to Insurance Business following his firm's rebrand.
"The industry has been craving for more holistic risk management," Bassett said.
"I think, from a consumer standpoint, there's a lot in the agent, broker and distribution channel side that is more focused on selling a product."
"Consumers understand that risk is much bigger than just buying an insurance policy"
Ellerbrock-Norris recently revealed that it has underwent a rebrand, adopting the tagline "Protect Your Purpose".
Over the past 15 years, the company has slowly been transitioning from being a traditional personal lines and business insurance provider to offering a breadth of risk management solutions.
"Consumers understand that risk is much bigger than just buying an insurance policy and are looking for firms to help them identify what risks and opportunities exist in their businesses and personalize those solutions," Bassett said.
For Ellerbrock-Norris, providing expanded resolutions for clients, whether personal or business, revolves around the mantra "My Business, My Life, My Future".
This is most evident in looking to what a client aims to accomplish professionally and personally, creating products and services to address those concerns by tapping into different resources.
These include insurance, safety, employee benefits, key personnel, recruiting and retention, perpetuation planning, business exit planning, contracts, and more.
"Shifting to this mindset gives firms interested in holistic solutions the foundation to help build success in all of these areas," Bassett said.
"We all have a purpose in life, specifically business owners, and identifying and building strategies to protect that is pretty important."
Ellerbrock-Norris CEO on moving beyond the purely transactional
Bassett said he believes that while there is still going to be a consumer base looking for quick and easy policy purchasing experiences, there is a growing clientele looking for more.
"If you're relying on insurance as the sole lens in how you view risk, then there will be a lot of challenges going forward," the CEO said.
This is especially true in today's marketplace, which sees rates increasing, capacity decreasing, as well as terms being restricted.
"People are paying more and getting less," Bassett said.
For clients to be safeguarded from the current market challenges, they are going to look for strategies outside of insurance to control risk.
"They will be able to contain costs and control things outside of essentially letting the insurance industry insurance marketplace control their costs," Bassett said.
This changed mindset opens up the opportunity for insurance companies to expand their resources and build out a more advisory role for its clientele.
Staying independent in a challenging environment
As the industry consolidates due to widespread M&A activity, it can be harder to remain independent if it was not initially planned for in a business's internal structure.
"If people haven't created a solid perpetuation plan and all of a sudden that exiting partner is at the position where they're trying to leave the company, selling to a third party may seem like the only way to keep a business afloat," Bassett said.
Add in high multiples, and engaging in an acquisition may seem very attractive.
"However, I think that being independent creates more opportunities than it does challenges, if you are able to do it correctly," Bassett said.
"We understand completely how to build a structure that can thrive independently, and we can use our own experiences to guide our clients who don't want to be bought out because of external pressures," Bassett said.
Furthermore, clients can be attracted to working alongside other likeminded businesses who understand the value of staying autonomous.
"Those who want to remain independent and a part of their local communities are looking for advisors who are on the same page," Bassett said.
Related Stories
Keep up with the latest news and events
Join our mailing list, it's free!