At $12,500, Will This 1989 VW Vanagon 'Weekender' Make Your Week?
There are plenty of cults in the world to join, but one of the more fun ones is the VW Van fan club. Today's Nice Price or No Dice Vanagon is a ticket to entry. Let's see if its price is something you wouldn't have to be too crazy to pay.
I'm going to be honest with you; I thought that at $6,000, yesterday's 1985 Volvo 240 wagon would prove a slam dunk. So confident was I in that expectation that I don't mind using a basketball metaphor in its support even though we're out of the season. Our contestant Volvo turned out instead to be a white-knuckler, shifting back and forth in the vote several times over the course of the day. In the end, the Yays slightly outnumbered the Nays, earning the 240 a well-deserved (IMHO) 52 percent Nice Price win.
Yesterday's Volvo is a model that enjoys a fairly robust fanbase. That's an important factor with any old car as it's not just misery that loves company. A similar situation exists for today's 1989 Volkswagen Vanagon Wolfsburg Weekender.
In fact, it seems that pretty much every edition of VW's iconic forward-control bus has its ardent adherents. When it comes to the T3 version of the 1980s, interest increases exponentially when options such as the Syncro 4WD or full Westfield camper package are added. Naturally, that increase in interest also informs the values of the various editions.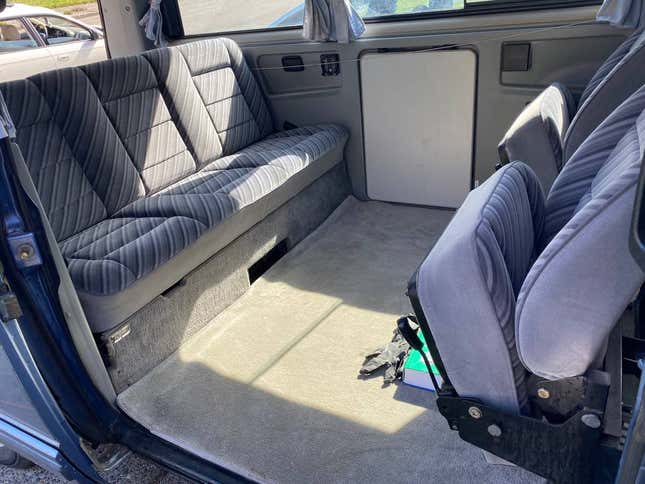 This Blue Star edition falls somewhere down the interest spectrum, described by its seller as a single-year model — one of 1,500 imported — noted for its namesake metallic paint and some model-specific diagonal-stripe upholstery. On top of that semi-interesting aspect, the van is also a Wolfsburg Edition, meaning it has a few fancier bits than the standard model, and carries the Weekender package consisting of a cabin fitted with rear-facing captain's chairs and bench seat that together bracket a fold-away table.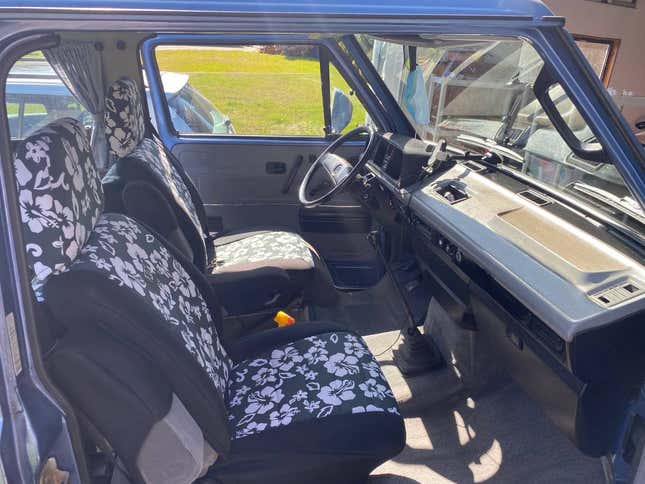 Ok, now that we have established this Van's somewhat unique nature, let's get down to its condition. The seller says they searched for a good-condition rust-free Van finally settling on this edition to purchase back in 2019. Since obtaining the Van, they have put a good bit of money and time into making it right mechanically, having revamped both fuel and cooling systems extensively. The work is claimed to have been done by a respectable shop and the receipts are available.
That has resulted in what the seller claims is a Van that "Starts, runs, turns and stops flawlessly." Additionally, the ad touts that the VW suffers "No overheating, drips or leaks anywhere."
Those are bold statements, especially for an '80s VW.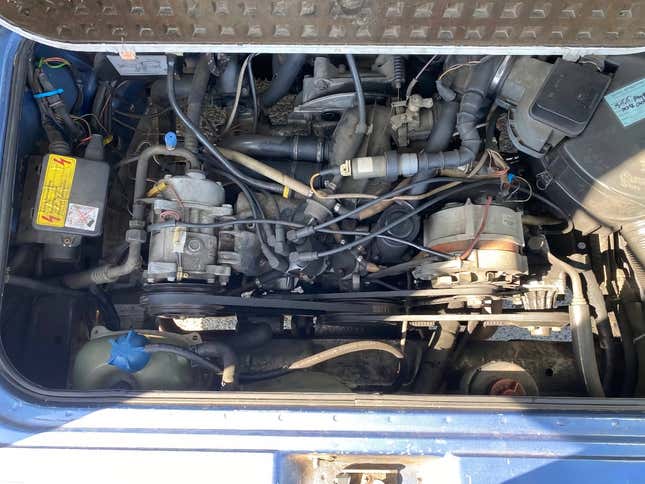 Powering the Van is a 95 horsepower 2.1-liter flat-four in the back. The all-alloy engine is paired with a four-speed manual gearbox driving the rear wheels. No Syncro for you!
That's not the quickest combo imaginable, making this a poor choice for escaping anything other than an advancing glacier, but then the VW Van has never been about getting anywhere quickly, it's always been about space efficiency and quirky fun.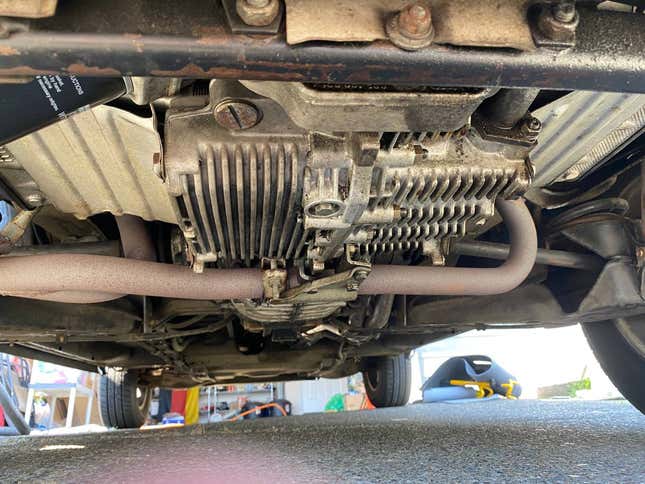 This one has that in spades. Having the front two seats sitting directly above the front tires provides even more space behind than even the Van's boxy exterior dimensions imply. This one's unique upholstery is in laudably good shape and is protected further by the addition of fitted seat covers. Carpet and interior plastics also appear to be in excellent condition.
The exterior, on the other hand, could use some love. According to the seller, the Van has around 208,000 miles on the clock. That's estimated as the odometer is broken and the seller is presently calculating mileage via gas fill-ups.
There have been a number of minor war wounds obtained over the course of the years and those miles, including some fading clear coat on the factory paint and a sizable dent at the crease of the driver's side front fender lip. That is matched with another dent just below the mirror. Other issues include a missing piece of trim and some serious graying of the plastic on the front air dam and discoloring of the window trim.
None of that is too egregious, however, and as the Van has the promise of both mechanical integrity and a clean title, it has a lot going for it. Let's now decide if a $12,500 price tag is one of those advocacies.
Based on its description and pictures, what's your take on this Vanagon and that $12,500 price? Is that a fair asking for so rare a Vanagon? Or, do the Van's age and the miles weigh too heavily on it to ask so much?
You decide!
Portland, Oregon, Craigslist, or go here if the ad disappears.
H/T to RevUnlimiter for the hookup!
Help me out with NPOND. Hit me up at remslie@kinja.com and send me a fixed-price tip. Remember to include your Kinja handle.