Force E Pack Lifts The Fisker Ocean, Gives It Armor And 33s
E that looks proper. Photo: Fisker
Fisker finally started delivering its Ocean electric SUV to buyers in America earlier this year. The brand's first electric SUV promises a bougie interior, a range of up to 360 miles, and a whole heap of futuristic tech. But if you're the kind of driver that wants their all-electric family hauler to come with a bit more grunt, then Fisker might finally have the car for you.
Grad Student Wants An Off-Road Capable Vehicle With Decent MPG For Fieldwork | What Car Should You Buy?
While we still await the upcoming Fisker electric pickup, the EV maker has taken its Ocean SUV and given it a few rugged upgrades to make it ready for everything the world might throw at it. Called the Fisker Ocean Force E, the upgraded model comes with a few flourishes that you might want if you're planning to hit the trails without a trace.
Available as an optional upgrade on Fisker's Ocean One and Extreme trims, the Force E pack includes 33-inch tires fitted to 20-inch wheels, front, and rear skid plates, and an underbody plate to increase the car's durability. On top of that, the car has also been lifted to give it "higher ground clearance," and Fisker has fitted it with specialized dampers to soak up the bumps and ruts on the trail.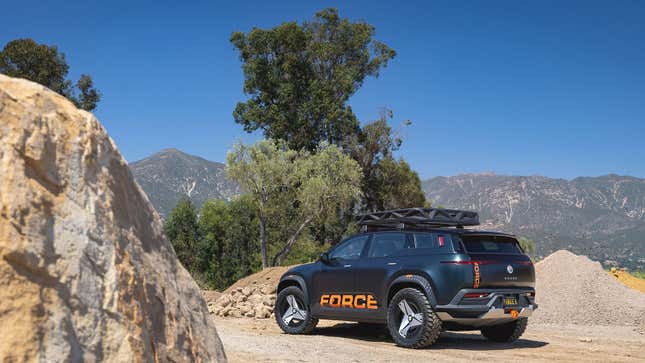 The orange accents add 15 percent more performance. Photo: Fisker
When it comes to driving the car, Fisker has created a special off-road mode, which adjusts the car's powertrain settings to deliver better off-road performance. There's also an optional roof basket, which will be sold separately.
When it's all fitted onto the Ocean, it looks pretty slick – especially with the vibrant orange decals that Fisker fitted to this show car.
In a statement, chairman and CEO Henrik Fisker said: "Force E is our effort to bring zero-emissions to the off-roading world, so that people who love the outdoors can experience it in a more sustainable way and without the negatives associated with the internal combustion vehicles that have dominated the segment for decades."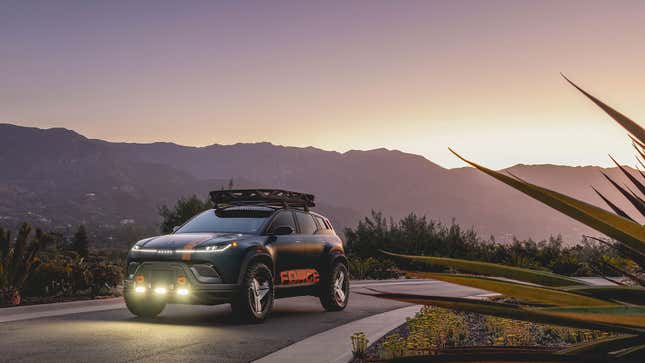 An E Force to be reckoned with. Photo: Fisker
What do you think, do the updates go far enough for you to consider risking a near $70,000 EV out to the trails? Or, would you rather stick with something with even more grunt?