Here's $250,000. Buy something at a Monterey auction
It's Monterey Car Week, so I figured this would be a perfect time to devote our weekly What Would You Buy? post to Monterey auctions. I figured sending a cool $250,000 in fake money to my fellow editors was generous, but then I looked at the likely prices for the cars at RM Sotheby's. Ha! Maybe if some of us pooled our money, we might be able to make that happen. 
Anyway, there are several auctions this week, so surely there's some lot we could successfully win with $250,000 to play with. You know, if this was real. Of course, actual people are playing this game for real this week. Must be nice. 
Here are the rules:
Must be a lot at an auction happening this week during Monterey Car Week.
It must be for one car. 
You can have money left over.
If the likely price is listed, $250,000 must be within the range. If it is not, well, use your best judgment. You're not getting a DB5 or Gullwing.
BMW Z8 at Gooding & Company
Senior Editor James Riswick: I already own James Bond's BMW from "GoldenEye," so why not step it up big time with his roadster from "The World is Not Enough," the BMW Z8. Gooding & Company estimates this'll go for between $200,000 and $250,000, so hopefully I'm set from a budget perspective. This Z8 has only 6,800 miles on it, so it clearly wasn't a daily driver (Ha! I kid), and is the correct Titanium Silver exterior with black interior as driven by Pierce Brosnan in the movie. Besides its Bond connection, the Z8 was an instant classic. With unique styling inspired by the 507 roadster, the Z8 was BMW's big swing in the retro-crazed turn of the century. There was no BMW like it before and no replacement thereafter (unless you consider the i8), which is always good for skyrocketing a model's value. Strictly from a car perspective, this is a grand-touring roadster with a 4.9-liter V8 and six-speed manual transmission. Yes, please. 
1958 Cadillac Eldorado Brougham at Gooding & Company
Senior Editor Jeremy Korzeniewski: As a child of the 1980s, I'm not old enough to remember a time when Cadillac actually was seen as "The standard of the world." That applied for my father's and grandfather's generations. But unfortunate Caddy mistakes like the Cimarron and Catera never soured me on the mythos that is, or rather was, Cadillac (count me amongst the group who truly appreciates the marque's recent resurgence with gems such as the V-Series and its latest electrified endeavors). In any case, this is what people are talking about when talk turns to the revered Cadillac's of days long past. There were amazing pre-war cars that wore the Caddy crest well, but the 1957 and 1958 Eldorado Brougham are, in my opinion, the high-water mark of the brand's history. Designed by Harley Earl and displayed at various Motorama shows of the time, this amazing car featured groundbreaking technology that included self-leveling air suspension, a brushed stainless steel roof and power-operated everything. It had reverse-opening rear doors, a breathtaking interior and came with its own set of vanity items that included drink tumblers. This one has all of those original items included, and its 365-cubic-inch V8 is fitted with the proper trio of two-barrel Rochester carburetors. It's amazing, and it's expected to fetch somewhere between $225,000 to $275,000 at auction.
1965 Apollo GT "Thorndyke Special" at Bonhams
News Editor Joel Stocksdale: Well I sure lucked out that the car that I would want from the Pebble Beach auctions just so happens to land in our budget (auction estimate is $175,000 to $250,000). I alluded to my fandom of "The Love Bug" in our initial post about this 1965 Apollo GT that was one of two cars that portrayed the "Thorndyke Special." And my fandom of the movie is deep. I watched it over and over as a little kid, and it's what led me to be a long-time Beetle fan even picking up a 2013 model just a few years ago. So the opportunity to own Herbie's chief rival, and the actual thing, is something I would not be able to pass up. And this car appears even before Herbie. Add in a healthy American V8, classic styling and probably a decent chassis, and it should be as good to drive as it is to look at. This is a no-brainer. Hey, can we make this hypothetical exercise real? Please?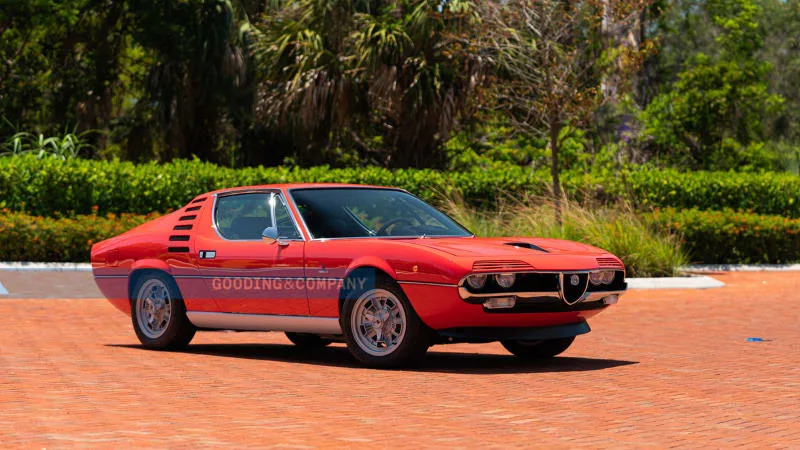 1972 Alfa Romeo Montreal at Gooding & Company
Road Test Editor Zac Palmer: I don't think I'll need to use my entire $250,000 allowance to get this one, but there's nothing I saw in the Pebble Beach listings I wanted more than this 1972 Alfa Romeo Montreal. A few have popped up at local car events recently, and they reminded me why I love this car so much. It's just plain beautiful. Everything about this little Alfa's design appeals to me, and it's no surprise because Marcello Gandini, the fellow responsible for the Lamborghini Miura, penned this Alfa. This particular example is rocking a modernized Alfaholics suspension and upgraded front brakes, so I should be able to enjoy wringing out that V8 through backroads just as much as I enjoy staring at it. With an estimated value of $140,000-$180,000, I might even be able to afford maintenance on it with my remaining cash.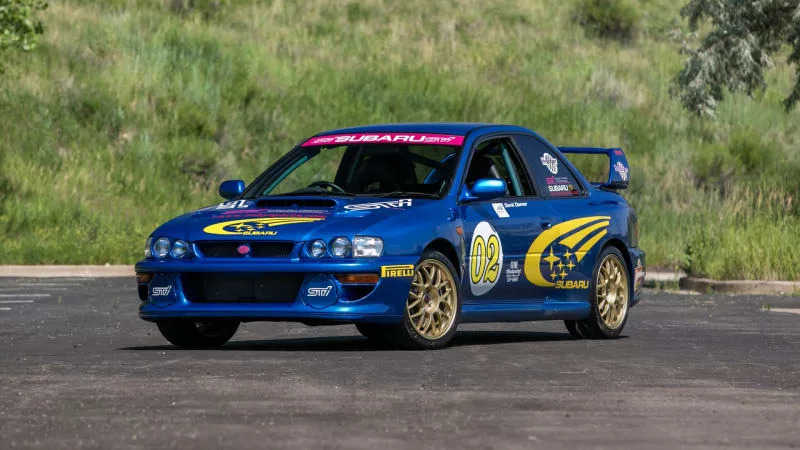 1998 Subaru Impreza 22B STi at Mecum
Senior Editor John Beltz Snyder: I was almost yawning looking at the Monterey auctions. Most of the items were either too expensive, too esoteric, or too obvious of a choice. Not a lot jumped out at me (Kareem Abdul-Jabbar's Packard was pretty neat though). Then I scrolled upon this 22b. It's a car I've fantasized about since I bought a WRX back in 2004. The graphics are a little much, but, then again, this was originally built to compete at the 2000 Pikes Peak Hill Climb. It would turn heads, be fun to drive, and, most of all, let me get over my regret of selling my Subie.