What Canadian insurers can learn from a New Zealand earthquake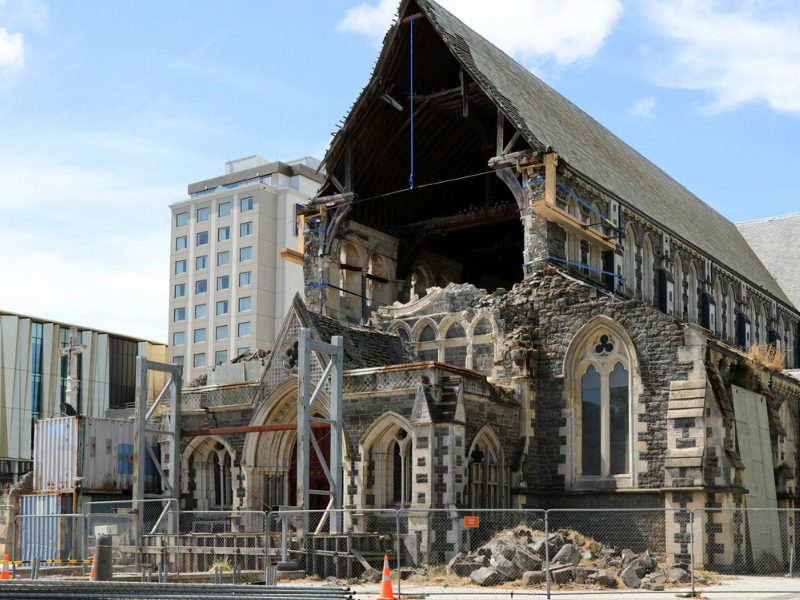 Private property and casualty (P&C) insurers can't be the sole providers of coverage for peak peril because they cannot efficiently assume extreme tail risk.
That's a key takeaway for Canada's P&C insurers from a catastrophic 2011 earthquake in Christchurch, New Zealand, said Mary Kelly, professor, finance and chair in insurance assurance of learning coordinator at Wilfrid Laurier University, and Anne Kleffner, professor and chairholder, insurance and risk management at the Haskayne School of Business at University of Calgary.
"Whether structured as a guaranty (where funds do not need to be repaid) or a liquidity provision, the financial backing of the government is necessary to spread the cost of an extraordinary loss over time and over a broader population base to ensure the resiliency of the insurance market," the two said in the Property and Casualty Insurance Compensation Corporation's June Policy Matters bulletin.
In New Zealand, residential earthquake losses are shared between a crown entity, which provides a base of mandatory coverage, and private insurers, which offer coverage for additional losses. Prior to the Christchurch quake, the crown insurer had NZ$8.6 billion in paying capacity, in line with a modelled maximum NZ$8 billion loss.
But total insured losses from the Christchurch event were NZ$31 billion, which overwhelmed the crown entity and created solvency crises for some private insurers.
The lesson, wrote Kelly and Kleffner, is it's not possible to create a mechanism that's fully robust for a novel or peak peril that doesn't account for unplanned government intervention after the fact.
"Despite the [crown entity's] claims-paying capacity and the health of the private insurance market, the losses arising from the [Christchurch earthquake] were so large that the federal government had to intervene to protect the solvency of both [the crown entity] and [private insurer] AMI while allowing some smaller insurers to fail," they said.
While not excessively strong, the Christchurch earthquake still generated massive insured losses.
"The implications are clear for Canada. A moderate quake could create significant insured losses in western Canada, where take-up rates for earthquake coverage for residential properties range from 10%-to-70% in British Columbia (with the highest take-up rates in Victoria and the Lower Mainland)," wrote Kelly and Kleffner.
"And even though take-up rates for earthquake insurance are significantly lower in eastern Canada, exposure from fire-following coverage could also create significant exposure for the private insurance market."
The two noted no Canadian earthquake has ever generated significant insured losses, making it reasonable that any significant quake would be deemed a novel event.
"The New Zealand experience suggests that significant dislocation would occur in the market for earthquake coverage after such an event," they wrote. "Currently most, if not all, property insurers in B.C. offer earthquake coverage, so it is likely that there will be an immediate short-term reduction of earthquake coverage after an event.
"Businesses and households might be unable to change insurers, and some high-risk properties will not be able to find protection. Reinsurance costs will increase, resulting in high premiums for property owners that are still able to purchase coverage."
The authors also noted repricing risk will likely carry out over the long term, as lessons from an earthquake lead to significant changes to risk models.
"Currently there does not exist a pool to provide earthquake coverage for high risk-insureds in Canada," they said. "After a significant quake, such a pool will likely be required, and premiums will probably need to be subsidized to support affordability initiatives."
Kelly and Kleffner pointed out New Zealand's government supported the primary insurance industry by modifying land zoning to prevent rebuilding in the highest-risk locations. The government also stabilized the primary private and public insurance markets so that reinsurers would be willing to provide future coverage.
"Similar actions might also be required in Canada after a significant earthquake," they wrote.
Feature image by iStock.com/yenwen