Winds, heat and lightning trigger concern as two B.C. wildfires surge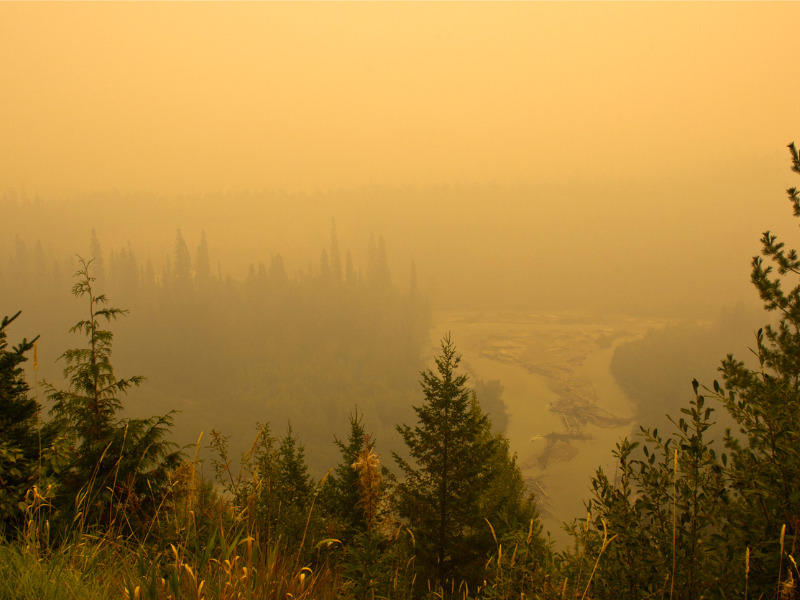 VANCOUVER – Wildfire crews in British Columbia are bracing for an incoming weather system expected to bring strong winds and dry lightning by Thursday, but conditions are already flaring in at least two areas of the province.
The Regional District of Okanagan-Similkameen has issued an evacuation order for the area southwest of Keremeos affected by two wildfires that have been burning for several weeks.
Thirteen properties have been ordered evacuated along the Ashnola River and in the Snowy Protected area of Cathedral Provincial Park, including Cathedral Lakes Lodge.
Residents in 74 other properties along the Similkameen River west of Keremeos must be ready to leave because of increased activity at the seven-square-kilometre Crater Creek blaze and the five-square-kilometre Gillanders Creek wildfire.
Evacuation orders were also renewed late Tuesday for two properties close to the 46-square-kilometre Casper Creek wildfire burning since early July near the communities of Shalath and Seton-Portage, west of Lillooet.
The Squamish-Lillooet Regional District says strong winds fanned that fire, forcing the evacuations, the closure of Mission Mountain Road and evacuation alerts for properties on both sides of the western end of Seton Lake and the north shore of Anderson Lake.
The wildfire service website says it was close to lifting evacuation orders covering more than 200 properties around Gun Lake, north of Pemberton, where the 26-square-kilometre Downton Lake fire has destroyed three properties, but because of the incoming wind and potential lightning, those plans have been stalled.
The wildfire service website shows roughly 370 blazes across B.C., including 145 ranked as out-of-control.
The wildfire danger rating has climbed to high or extreme across the southern third of the province and a large section of the central Interior as a heat wave brings sweltering temperatures to those regions.
Feature image by iStock.com/rlesyk