HSB Canada is pleased to announce the officer appointments of Lasith Lansakara and Lynn Waddell
Voir français ci-dessous
TORONTO, ON, JANUARY 18, 2023/insPRESS/ – HSB Canada is pleased to announce the officer appointments of Lasith Lansakara and Lynn Waddell.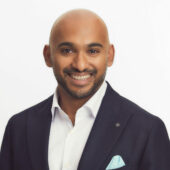 Lasith Lansakara has been appointed Vice President, Client Solutions and Innovation for  HSB Canada.
Lasith leads client-focused innovation and engagement for new solution development and adoption. He acts as an innovation facilitator within HSB Canada to support achieving its growth and development objectives and oversees the New Solutions and Digital Distribution practices.
Lasith has over 10 years' experience in the insurance industry, most recently with a leading global consulting firm as Senior Manager and National Commercial Insurance Practice Leader. Prior to this, he was Head of Research and Consulting and managed revenue and profitability across multiple lines of business.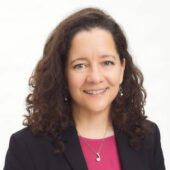 Lynn Waddell has been appointed Vice President, Finance for  HSB Canada.
Lynn has been leading HSB Canada's IFRS 17 implementation program since 2018. Lynn provides financial leadership and guidance to the business and is building Finance department capabilities to support current and future business needs and transformation activities.
Lynn joined HSB Canada with international and Canadian experience in finance, treasury, and project management in industries including consumer goods, energy, and insurance. Prior to joining HSB Canada, Lynn held senior roles in captive insurance management and insurance brokering.
HSB Canada, part of Munich Re, is a multi-line specialty insurer and provider of inspection, risk management and IoT technology services. HSB Canada's insurance offerings include equipment breakdown, cyber risk and other coverages. HSB blends its engineering expertise, technology and data to craft inventive insurance and service solutions for existing and emerging risks posed by technological change. Throughout its 150-year history HSB's mission has been to help clients prevent loss, advance sustainable use of energy and build deeper relationships that benefit business, public institutions and consumers. HSB holds A.M. Best Company's highest financial rating, A++ (Superior). Connect with HSB Canada on LinkedIn, Twitter and Facebook.
hsb.ca
© 2023 The Boiler Inspection and Insurance Company of Canada, part of HSB Group. All rights reserved.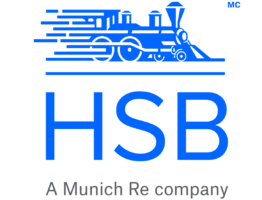 TORONTO, ON, 18 JANVIER, 2023/insPRESS/ – HSB Canada a le plaisir d'annoncer la nomination de Lasith Lansakara et Lynn Waddell au sein de la haute direction.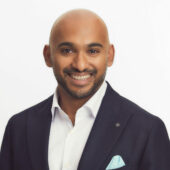 Lasith Lansakara devient vice-président, Solutions clients et Innovation de HSB Canada.
Lasith dirige l'innovation et l'engagement axés sur le client pour le développement et l'adoption de nouvelles solutions. Il agit comme facilitateur de l'innovation au sein de HSB Canada pour soutenir ses objectifs en matière de croissance et de développement, et supervise les équipes des Nouvelles solutions et de la Distribution numérique.
Lasith possède plus de dix années d'expérience dans le domaine de l'assurance. Il était jusqu'à tout récemment gestionnaire principal et leader de l'équipe Assurance commerciale nationale pour une importante société-conseil nationale. Il a travaillé auparavant comme chef de la recherche et des services-conseils, et a géré les revenus et la rentabilité dans de nombreux secteurs d'activité.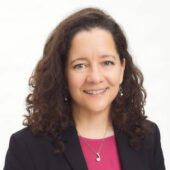 Lynn Waddell a été nommée vice-présidente, Finances de HSB Canada.
Lynn dirige le programme de mise en œuvre des normes IFRS 17 de HSB Canada depuis 2018. Elle fournit un leadership et des conseils financiers à l'entreprise, et développe les capacités des Finances à soutenir les besoins commerciaux actuels et futurs et les activités de transformation.
Lynn est arrivée à HSB Canada avec une expérience internationale et canadienne en finances, trésorerie et gestion de projets dans des secteurs comme les biens de consommation, l'énergie et les assurances. Avant de se joindre à HSB Canada, Lynn a occupé des postes de haut niveau en gestion de captives d'assurance et courtage d'assurance.
HSB Canada, membre de Munich Re, est un assureur spécialisé multilignes et un fournisseur de services d'inspection, de gestion des risques et de technologies IdO. Les offres d'assurance de HSB Canada comprennent le bris d'équipement, le cyberrisque et d'autres couvertures. HSB allie son expertise en ingénierie, sa technologie et ses données pour concevoir des solutions d'assurances et de services créatives pour les risques existants et émergents en lien avec les changements technologiques. Tout au long de son histoire de 150 ans, la mission de HSB a été d'aider ses clients à prévenir les pertes, à promouvoir une utilisation durable de l'énergie et à établir des relations plus étroites qui profitent aux entreprises, aux institutions publiques et aux consommateurs. HSB détient la cote financière la plus élevée, A++ (Supérieure) de l'A.M. Best Company. Connectez-vous à HSB Canada sur LinkedIn, Twitter et Facebook.
hsb.ca
© 2023 La Compagnie d'Inspection et d'Assurance Chaudière et Machinerie du Canada, faisant partie du Groupe HSB. Tous droits réservés.